SNOWSEEKERS
If you are planning to hit the slopes, this festive season make sure to read this SnowSeekers guide to seasonal survival! Here are a few things to remember to make your day on the slopes as magical and hassle-free as possible.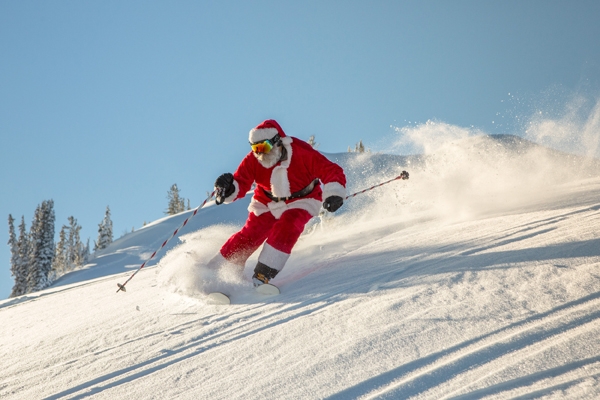 Whistler Blackcomb, Mitch Winton / Coast Mountain Photography
Ski while everyone else is opening presents
Open your presents later and uncover the delights of fresh tracks on Christmas morning. Since most people are padding around in their PJs opening presents on the morning of Dec. 25, you can pillage the pow and find out what Santa brought you later in the day, while enjoy opening your presents with a little Apres action.
Make your plans well in advance
Everything from restaurant bookings, ski school, equipment rentals, massage and other winter activities; if you are planning to do anything outside of skiing and riding at a resort, make sure to get your reservations locked in as soon as possible.
Celebrate the little things
Some of your most cherished memories could be the snowball fight in the parking lot, the hot chocolate (with a splash of Bailey's) that you savoured in the lodge or the cute little snowman you made in a clearing to surprise the next skiers coming through the trees.
Don't forget about Apres
Since there are lots of people skiing and riding, most resorts will line up special Apres with live music. Check out their websites to see if there is anything special going on to get everyone into the spirit of the season. Send the year off with a cheer and some beers, and get ready to blast into next year.
Like this story? Share it with your crew on social and follow us on Facebook for all things snow.