Mid-June skiing at Mount Washington is a rousing success
STERLING TODD KEYS
– June 20/11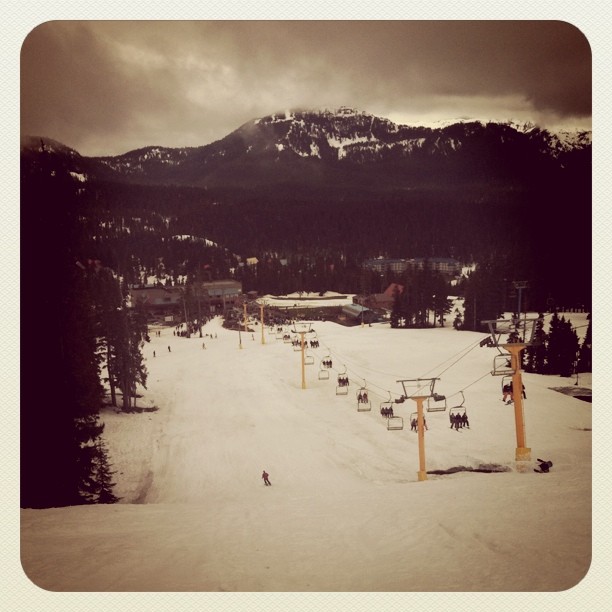 If you didn't know any better, you'd probably think this was taken in March or April, rather than the middle of June.
STERLING TODD KEYS/SnowSeekers
COMOX, BC — In years past, skiing beyond May long weekend was a wholly unrealistic goal. It wasn't completely unheard of, but for anyone living outside of Whistler or Banff, it just didn't happen. Having been a student with a limited budget—and a fair share of naiveté—I couldn't wrap my head around a time when I could cast off my sunscreen and shorts in favour of a pair of skis. After this past weekend at Mount Washington, located on Vancouver Island, that frame of mind has been completely shattered.
For a second year in a row Mount Washington opened its lifts to snow lovers on Father's Day weekend for an event dubbed "Snowmer." With its ridiculous snow pack and incredibly long season, Mount Washington still had enough of the white gold to fire up their lifts for one last go at snow in the middle of June. 
The excitement builds
I made my way up from the Comox Valley along with a veritable convoy of powder-philes. The normally routine trek up to the mountain wasn't so routine this day. The first chain-up area, a popular site for the start of many backcountry expeditions into the Forbidden Plateau, was completely barren of the meters of snow that blanketed it all winter. Meadows, lakes, and valleys had opened up along the route, hidden treasures normally buried beneath mounds of snow all winter long.  
That final turn into the resort also revealed a few other surprises: the parking lot was already full, the costumes ranged from skiing clowns to snowboarders in Hawaiian grass skirts, and patio chairs and umbrellas lined the resort entrance. Having advertised the lifts running at 11:00 am all weekend, a line had already formed from the Whiskey Jack chair and around to the ticket booth at 10:30.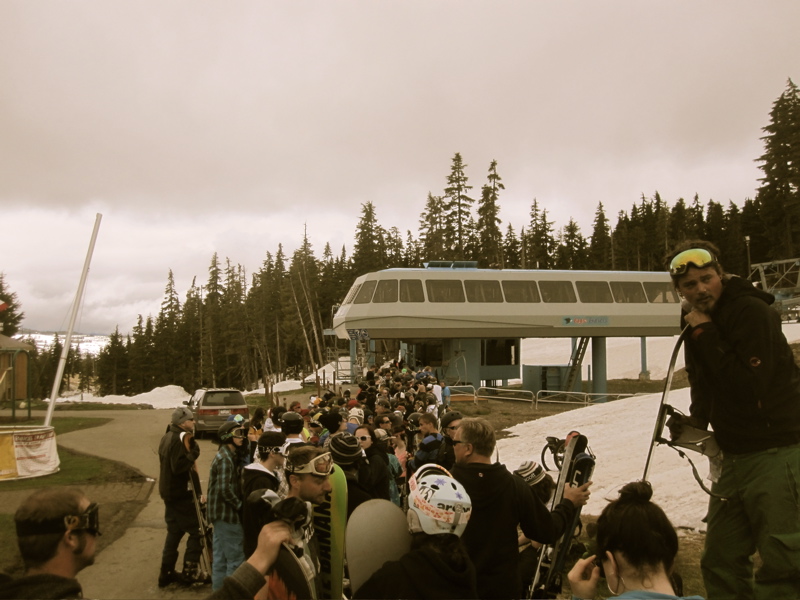 The lift lines were a buzz with excitement, and little trepidation. Luckily, everyone went away more than satisfied.
STERLING TODD KEYS/SnowSeekers
Despite the long wait in the lines for both the tickets and the lift, the mood was electric as everyone chatted excitedly about being up on the mountain this late in the season. This anxious banter, combined with the slow shuffling of snowboards and skis, only built up the excitement for the first run. 
Fresh snow!
Moments later, while heading down Coaster with a pack of other people, it was easy to get caught up in the hooping and hollering emanating from skiers young and old. There was plenty of snow on every open run (even more to be found in the trees!), granted it was a little slushy in spots, but there was no need for rock skis or beater boards 
Three runs into the day and it was easy to forget that it was June. Aside from seeing more swimsuits on the mountain, it felt like any other day during the winter season. 
As the day rolled along and the crowd continued to grow, forming longer and longer lines around the sole open chair, the weather decided to take mercy on us. Just after noon the low hanging clouds parted, revealing the peak of Mount Washington and allowing another chair, the Eagle Express, to run. 
An awesome season of Island skiing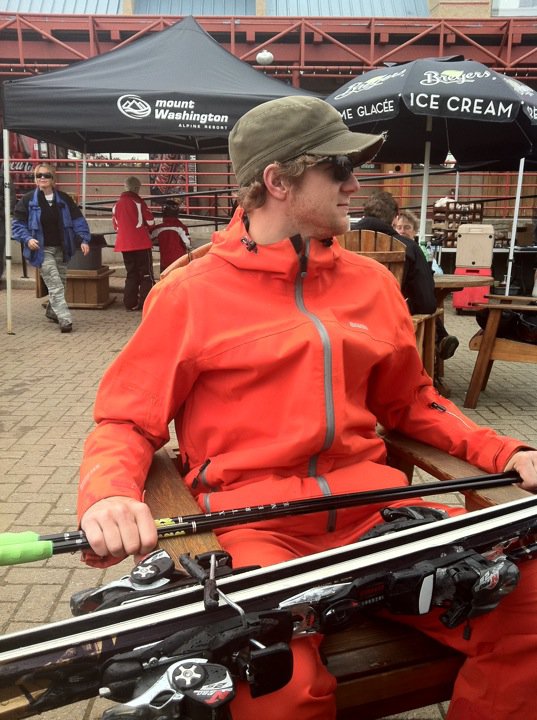 This weekend was just what Sterling needed to hold him over until next season. He'll be back again to fill us all in on what's happening out on the Island.
STERLING TODD KEYS/SnowSeekers
It was the same feeling you get when the back bowls are opened up on a powder day; some fresh new runs halfway through the day! Despite a barren loading/unloading point, and having to remove your gear prior to hitting the chair, it wasn't much of a deterrent. Hordes of people swarmed the newly opened chair.
Then, almost unwillingly, after almost 15 minutes past the point when they were supposed to cease operations, the lift operators finally cut off the lift line and called last chair. 
Groans of disappointment rang out through the crowd, but those soon turned to excited recaps of the day that ended an awesome season of Island skiing.
As for Mount Washington, summer operations are scheduled to start July 15th, but I wouldn't be surprised if the mountain bikers are finding themselves going down trails with a meter of snow on either side. 
EDITOR'S NOTE: The season isn't even over on the Island. Mt. Washington just announced that it will be re-opening again on Canada Day weekend (July 1-3) from 11 am to 4 pm each day! So book work off now so you can head up to the hill for one final weekend of shredding.
For more on Mount Washington, surf to www.mountwashington.ca.