Snow roundup: where to go for the snow in Alberta and BC
Even when we're not skiing, we're dreaming about it and we know you are too. We're watching ski resort webcams, weather forecasts and snow reports and daydreaming about where to go skiing or snowboarding next.
When we see snow conditions priming in Alberta and BC, we'll be sure to share it here so you can plan your "sick" days and even plot out the best time for that legit winter holiday, too. Ski vacation or powder day, at SnowSeekers we're all about helping fuel your winter stoke.
Go ahead, dream a little: keep it dialled here for snow conditions, webcam updates and the latest in ski-related travel across BC and Alberta, and beyond.
On Our Radar
Another blockbuster weekend in November! On both sides of the Rockies, skiers and snowboarders had cause to celebrate.
Powder King led the way over the last week with 80cm in two days, causing us all to froth with excitement.
Then Sun Peaks jumped into the fray.

By Saturday, Alberta's Rockies were getting the wave.



SnowSeekers' own Doc Pow couldn't stand idly by with over nearly 30cm hitting the Lake, so he dropped in for some first turns and World Cup action.
---
STAY IN THE SNOW - SIGN UP FOR SNOWSEEKERS E-NEWS!
---
Not to be outdone, SnowSeekers publisher Jeremy Derksen got into the act at Marmot Basin too, scoring a 10-cent Sunday.
January conditions in November is something to celebrate. Even if you didn't get the pow this weekend, it's setting up a solid base for when that next cycle comes through.
But if there's one thing to highlight this coming week, it's the domino effect in BC.
---
SIGN UP FOR SNOWSEEKERS E-NEWS TO FIND THE FRESH!
---
Alberta has had its share with early November openings typical of the earlier winter season in that province, but with one BC resort after another opening up over the coming weeks, it's time for all you local BC skiers and snowboarders to get after it.
Revelstoke just opened!


Big White just opened!
Whistler Blackcomb just opened...
And longtime SnowSeekers videographer Chris Wheeler got the goods there!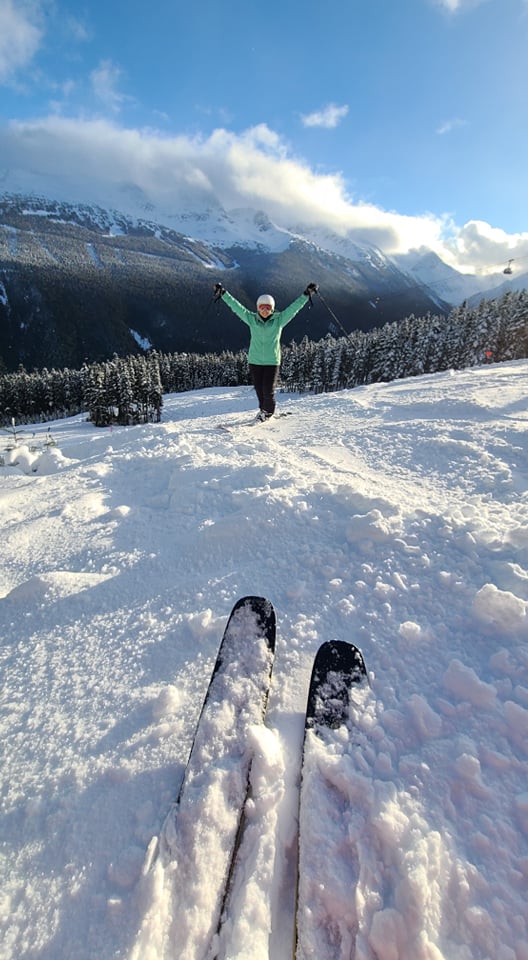 And that's just the tip of the iceberg.
So on the cusp of December, Happy BC ski resort opening day month! (It's a thing. And if it's not a thing, it should be.)
So our question of the week is:
Alberta - where you going for your next powder fix?
BC - where are you going to hit up for opening day?
We have your opening day dates on tap.
Where will you be skiing next? Tag us on our Facebook, Twitter or Instagram - we love hearing about your exploits and sharing the stoke!
While the stoke is high, remember that during this pre-season period avalanche conditions can be unpredictable. Please control the urge to poach lines at your local resort before opening day, as it can put you and resort staff at risk.
From winter powder meccas, to uncrowded slopes, to secluded cross-country ski trails and all the apres you can handle, check out our Expeditions pages and start planning. 
For everything winter in Western Canada, sign up to SnowSeekers' e-newsletter.