Making Tracks, Snowshoeing at Manning Park
REBECCA BOLLWITT
MANNING PARK - Making my own tracks on a guided snowshoe tour with my guide Janja Klemencic, I spot footprints that were not made by humans. "It's the snowshoe hare!" Janja says. The very namesake for our footwear was hopping through Manning's pine forest and leaving its mark. 
It wasn't long after we spotted the tracks that the animal itself made an appearance. Larger than any grass-grazing bunny I've seen in the city, the white-furred, floppy-eared creature froze when it spotted us. Janja, a guide with Manning Park Resort, explained the snowshoe hare is a rusty brown colour in the summer but it camouflages itself among the snowbanks in the winter.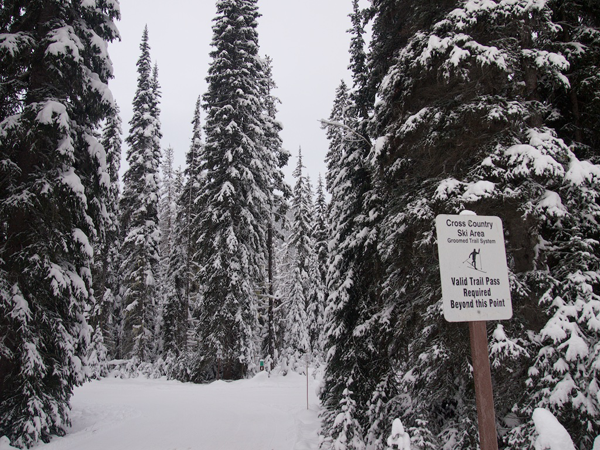 Cross country and snowshoe areas at Manning Park.
Just as the hare transforms with the seasons, so does Manning Park, going from a summer playground of hiking trails, campgrounds, and lakes suitable for swimming and canoeing, to a winter wonderland with a 64-kilometre cross-country and snowshoe trail network along with 160 kms of backcountry trails.
Did you know that Manning Park Resort is a quick drive from Vancouver? Learn more about accommodation packages here.
The Cascade Mountains that surround the resort offer rugged, panoramic views, just two hours from downtown Vancouver. The forest is covered in groomed trails and a network of snowshoe trails winds under the evergreen canopy with Easy, Intermediate, and Difficult routes plotted out with orange tree tags.
Janja says that Nordic and snowshoe trails are big draws for families, because not everyone wants to do downhill. She had already led several guided excursions before my visit, which came a day after opening weekend.
We snowshoed through the Strawberry Flats area for about 90 minutes while she told me about the flora, fauna, and why she came to Canada from Slovenia last year.
"The snow just sticks, it's not like in the city. It's just all of this snow, all winter long." She recently extended her stay in the country - and at Manning Park - for a second year.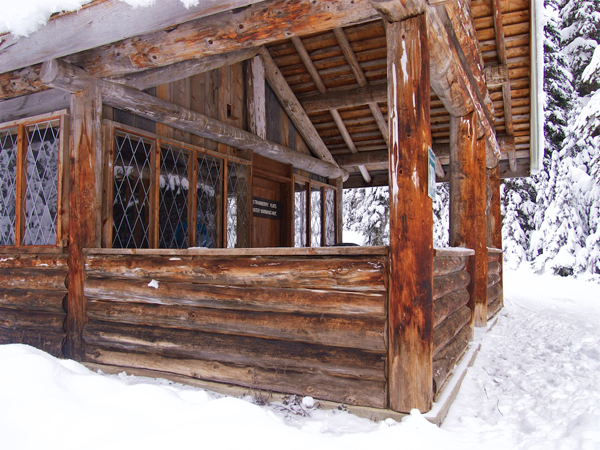 Strawberry Flats Warming Hut.
We eventually came to an outlet near a warming hut. Inside, we met two cross-country skiers, one wearing an Ironman bib and the other out for a leisurely glide on the skate-groomed trails. Inside the hut, a puffed up blue jay sat on top of a cross beam, taking a break from the cold like us.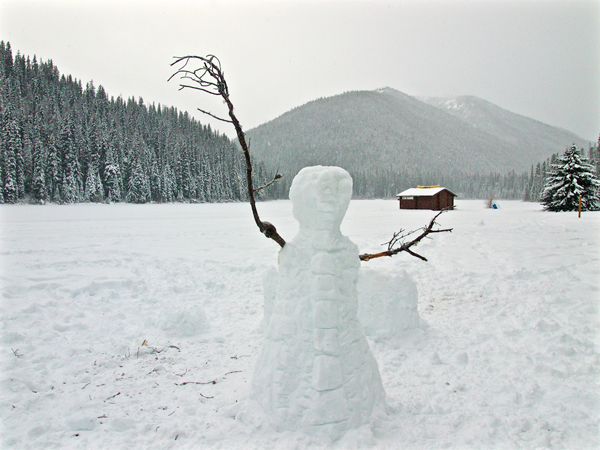 Snowman by Lightning Lake and the summertime boat rental dock.
Another great way to warm up after a day on the trails is in the Loon Lagoon building where you'll find a heated, salt-water indoor pool along with two hot tubs and a soothing sauna. Guests of the cabins, chalets, and lodge can enjoy this bundled into their staying, and non-guests can get access for just $5.
At the end of the day, unwind a little more at The Bear's Den Pub where you can play a round of pool, watch hockey on TV, and sip a pint of B.C. craft beer in front of the roaring fire place.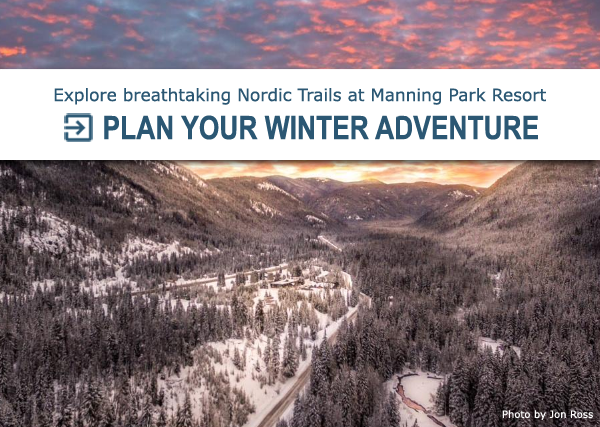 If you're looking to continue your outdoor adventures, you can ice skate on the outdoor rink (where I hear an occasional game of shinny breaks out) or head to one of two tobogganing areas where rentals are available if you forgot to bring your own. One is located near the alpine ski area and a smaller hillside area is close to the resort.
Plan your getaway to Manning Park Resort around one of their signature winter events like the Santa Torchlight Parade, a starlight guided snowshoe tour, lantern lit ski, or a moonlight ski. You can also book your own guided snowshoe tour by contacting the Nordic Centre.
Did you know Manning Park Resort offers a full downhill ski or snowboard experience as well?  Click here to continue reading about Miss604's adventures in the park.
Are you ready to explore Manning Park Resort? Share this page with your crew on Facebook and start planning.