Getting back in the ski groove at Kinosoo Ridge
In just one lesson, shaky beginners gain confidence to tackle tougher hills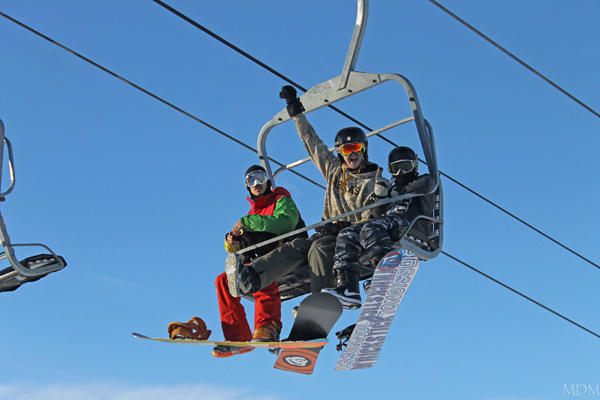 A group of boarders show their enthusiasm for a day of riding at Kinosoo Ridge.
Photo provided by Kinosoo Ridge
JAKKI TYSON
BONNYVILLE, AB - It's been a while since I've been on skis. The last time I hit the slopes, the iPhone had yet to be invented. Meanwhile, we've been living in a province that enjoys eight, if not nine, months of winter a year, and I'm running out of Friends episodes at an alarming pace. 
My boyfriend and I decided it was time to get active even if it meant braving the cold weather. On a sunny, but frosty Saturday we made the trip to Kinosoo Ridge, just a short drive east of Cold Lake, AB.
The staff at Kinosoo got us outfitted in no time with the proper boots and skis for our level of expertise  —a combined score of 0.
After heaping on layer after layer of protection from the cold, the first thing our instructor, James, noted was that we'd be more comfortable with balaclavas. He was right. But without them, we survived admirably, but probably would have been more eager to squeeze in more runs if we'd protected our cheeks better.
Great place for beginners to learn
James gave us a quick refresher on the bunny hill, going over the basics: how to stop, how to turn, how to do a pizza, before deeming us worthy of the real thing.
James, who hailed from England, was an avid skier and snowboarder, and rattled off slopes all over the world that he'd visited. Regardless of his expertise, James was as enthusiastic a teacher on the bunny hills as he was on the bigger hills. Our hour-long lesson felt less like learning and more like we were skiing with a friend. In the end, James may have taken one extra run with us to "make sure" we were qualified to ski on our own.
In one hour, James brought us from shaky newbies to confident downhill skiers.
What makes Kinosoo a great place for beginners is the atmosphere. It's not overwhelmingly busy, so you've got plenty of room to practice your turns.  
We never worried about holding up traffic or weaving around stopped or slower skiers. Even the more advanced parts of the ski resort, like the terrain park, had varying degrees of difficulty, so that beginner daredevils had somewhere to hone their skills without much risk.  
Family vibe re-ignites desire to ski
Chatting in the chalet with a man and his daughter, we learned the staff seems eager to teach all levels of beginners. We'd seen the daughter, 5, gliding downhill balanced between the legs of her instructor, by the end of the day the father was struggling to get her off the hill.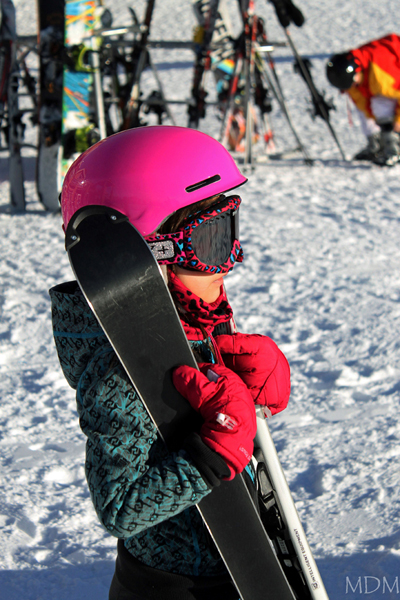 Kinosoo Ridge is a great place for people of all ages to learn to ski.
Photo provided by Kinosoo Ridge
The father told us that the lesson had been top-notch, reviving in him a dormant passion for skiing and planting the seeds for a new love of skiing in his daughter.
With frozen cheeks, we called it a day after one last ride as the sun set over Cold Lake, eager to get back out again the next weekend. 
It might have been 15 years since either my boyfriend and I have been on skis, but after a lesson and some time to explore at Kinosoo we may have found ourselves a winter hobby that doesn't involve the TV, but perhaps some new 'friends' on the ski hill.  
Share this story: Thinking of getting back on the skis? Or, perhaps you know someone who could use a nudge to get back on the slopes.  Pass this story along for a little inspiration.
Ready to learn more about how you can #SkiNorthAB? Learn more here.
For the latest deals, snow reports and contests, sign up today to our SnowSeekers e-newsletter.