Why you'll want to ski and soak on a trip to the Columbia Valley
If you're a skier of boarder that has ignored Panorama Ski Resort, do you know what you're missing?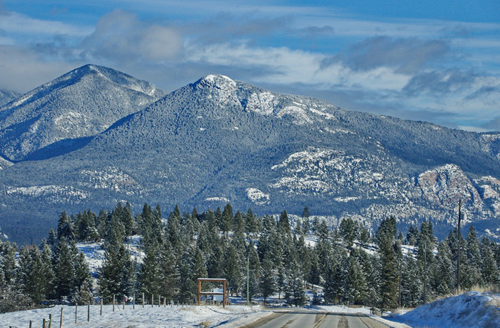 The Columbia Valley is a beautiful destination with great skiing, scenery and a hot springs. 
All photos by Leigh McAdam
Apart from the drive itself which is breathtaking, let's start with the fact that Panorama boasts 4,000 feet of vertical – one of the largest vertical drops in North America. It's part of British Columbia's famed Powder Highway, a region loaded with awesome ski resorts along with 24 heli- and cat-skiing operations.
Just so you know there is snow – 500 centimetres on average – and in the case of Panorama, plenty of snow-making to boot.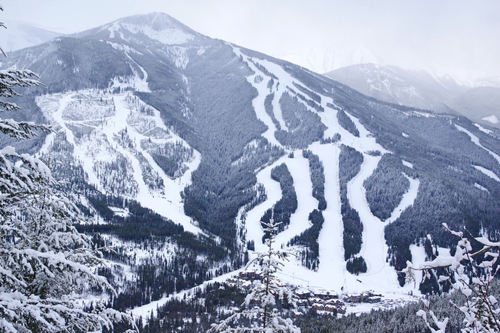 Panorama Mountain Resort has 5,000 vertical feet, and on average, gets 500 cms of snow. 
In my experience, it's one of the prettiest mountains I've ever skied. With its gorgeous panoramic vistas, dry snow and lots of blue bird days, my only regret is that it isn't closer to Calgary. (It's about a three-hour drive.)
The mountain is well laid out with ski runs that offer people like me plenty of blue and black choices – about 55 per cent of the total available. I avoid the double black, but if you're an expert skier you'll love Taynton Bowl with 750 acres of powder bliss that until recently was reserved for heli-skiers only.
With all that skiing you'll no doubt work up an appetite, so you'll enjoy the access to three on-mountain restaurants, though it's also easy to eat in the Village.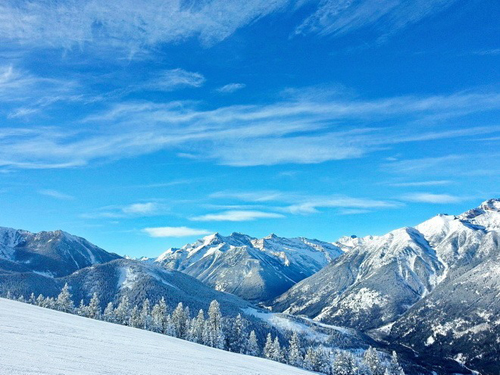 Pretty views make skiing at Panorama Mountain Resort even more of a treat.
It's generally about mid-afternoon when I start thinking about what I'm going to do off the slopes. Although I could go skating on the Whiteway – the world's longest natural skating rink on Windermere Lake, I'm usually ready to relax. The best way I know is by slithering into the warm waters of Radium Hot Springs.
Located in the scenic setting in Kootenay National Park (no park pass neeeded if you're only visiting the hot springs), just minutes from the town of Radium, Radium Hot Springs has been welcoming bathers since 1841 when the Governor of Hudson's Bay made the first recorded visit. Today, the springs welcome about 270,000 visitors a year. On winter weekends you can visit between 10 a.m. and 9 p.m and rent everything you need, including swimsuits.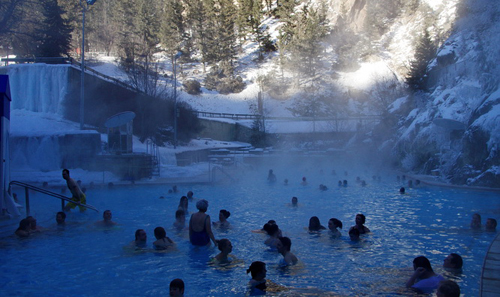 The warm water of Radium Hot Springs are a perferct way to end a day on the slopes.
For a convenient place to stay, check out Prestige Inn, located just outside the park at the crossroads of Highway 93 and 95. It offes great packages that include lift tickets to Panorama and Radium Hot Springs, along with accommodation for around $140 per person per night.
Like to experience something like this? Share this page with your crew and bring them along for the adventure.
Get more info on Panorama on our SnowSeekers' destination page.