What I love about beautiful Sundance Lodge in winter
BANFF - It's biting cold with a stiff wind as we don our skis and packs at the Cave and Basin National Historic Site on the outskirts of Banff. But it's a blue sky day and there's plenty of sunshine so we're optimistic that we'll stay warm on the way into Sundance Lodge.
Part of the appeal of staying at the lodge is getting there.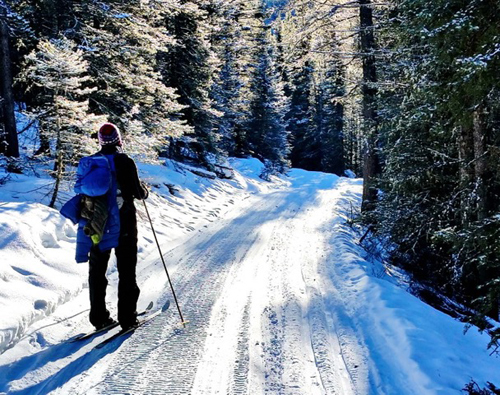 You must ski in on 11.5 kilometres of trails – a few kilometres less if you choose the Healy Creek trailhead. Our route takes us along a pretty section of the Bow River with big mountain views to the north. We knock off a few small hills after the turnoff to Sundance Canyon and in short order we're down to our fleeces.
Then it's a long but gentle climb through the woods until we descend to the river. It's here that you can see the devastation from the floods a few years ago. Twenty minutes later the lodge sneaks up on us. We made it in 2½ hours but it could take four hours. And although you can snowshoe in most people turn up on skis. 
Entering the lodge you're instantly charmed.
As Katharine Fletcher, a guest who has visited several times says, "I love its cheery warmth, the cowboy theme, and of course the magic of a canopy of stars overhead, come nightfall. This is one of my magical places in the world."
The lodge is used by trail riders for a good chunk of the year so the cowboy element is fitting. You'll find it in the western-themed blankets and in the details like repurposed horseshoes made into candle holders.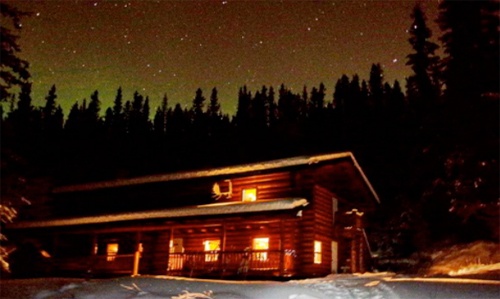 What I also love about the lodge is the private rooms, the hot showers and indoor toilets. Not all backcountry lodges are outfitted this well. In theory, the lodge can hold 34 people if all beds and bunks are filled but we had our choice of rooms, all boasting a view to the mountains.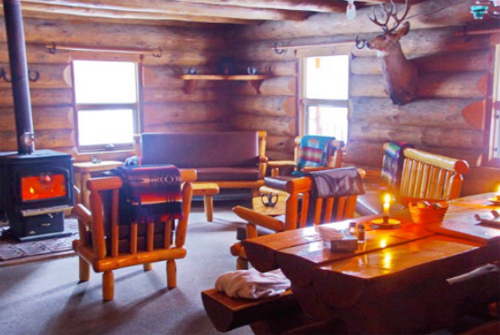 Expect to eat well, too.
Stephen Roach, the chef and jack of all trades was a former executive chef at the Keltic Lodge on Cape Breton Island. When we arrived, water for hot chocolate was quickly produced as were homemade cinnamon rolls. Looking around the well-organized kitchen I spy freshly baked loaves of bread and dinner rolls and make inquiries as to the dinner menu
Discover Banff with Best of Banff Winter packages.
"I've got a bison roast in the oven and next up is a lemon meringue pie I'll make from scratch," Roach says.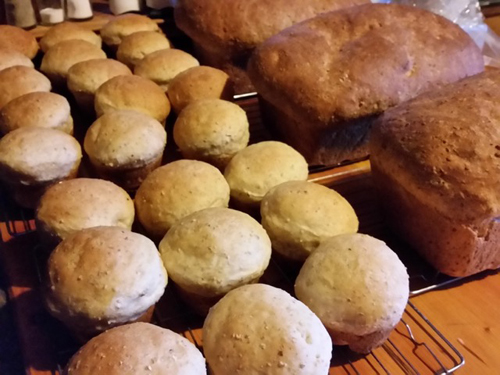 I'm in awe at what he can produce in the backcountry, even moreso when he tells me, "I'll be cooking for 34 people in two days' time."
As I relax around the fireplace, chatting with new friends, I feel privileged to experience the wilderness in such a setting.
To learn more about an overnight stay at Sundance Lodge, visit Banff Trail Riders. Should you want to stay in Banff before or after the lodge check out Best of Banff.
If you go: 
Ready to discover the Sundance Lodge? Share this story with someone who would love the adventure. 
For more stories and detail on Banff check out our SnowSeekers' destination page.