Calgarian's trip to Jasper and Marmot Basin provides a welcome change and some epic pow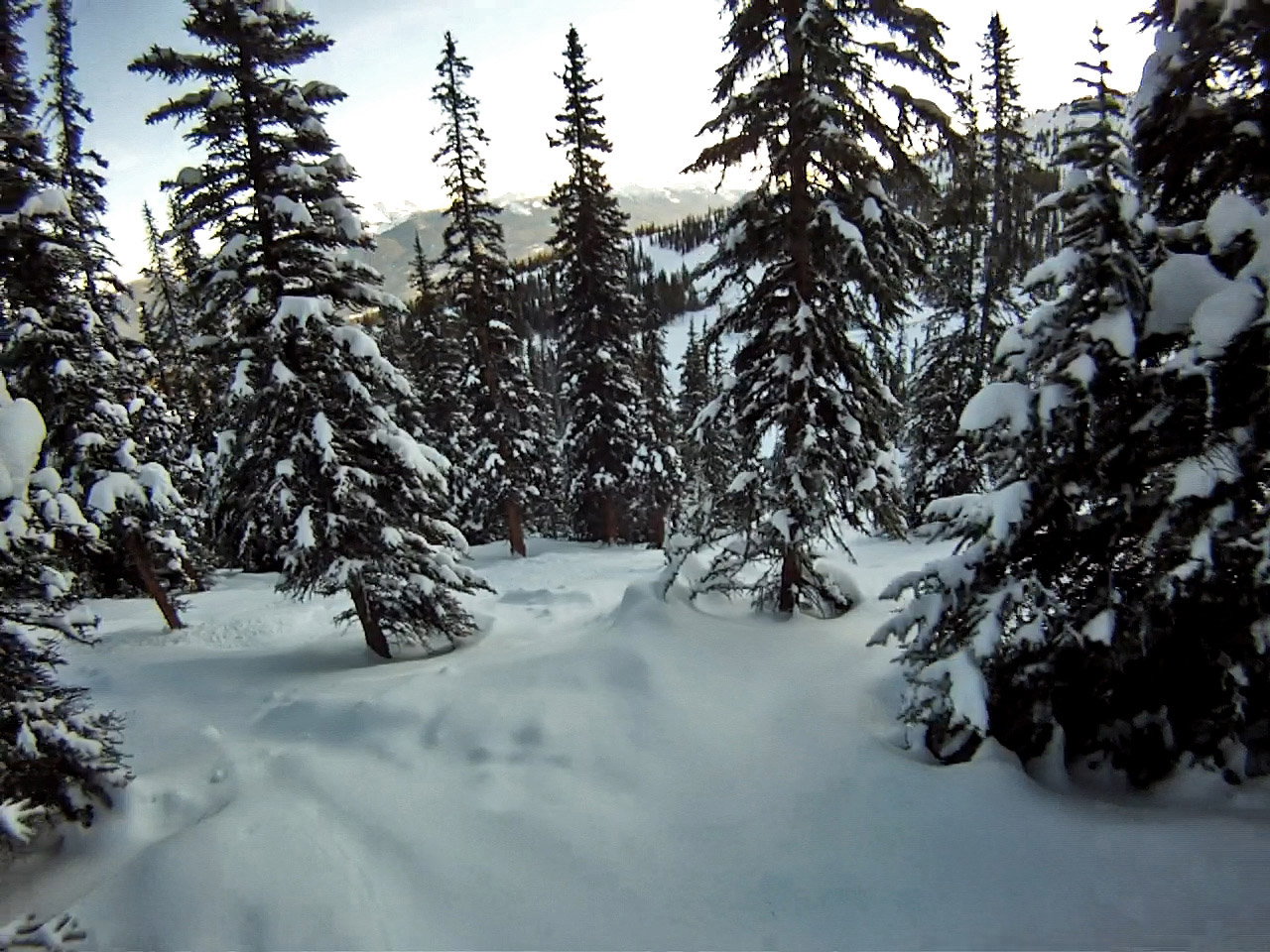 Jasper, and Marmot Basin, offers some of the best scenics in the Canadian Rockies.
Photo courtesy of Todd O'Keefe
TODD O'KEEFE
JASPER, ALTA. — I drove down the Icefields Parkway on my way to Jasper, Alberta and smiled wide at the sign declaring that road conditions were poor. During the entire drive from Calgary, my smile grew wider with each passing kilometer as snow fell heavier and heavier on my windshield. An epic day of skiing at Jasper's Marmot Basin was ready and waiting.
I have never been able to explain why winter means so much to me. Maybe it is the unfettered fun that seems to lie around every corner. Maybe it is the innocence in the quiet wake of falling snow.
Likely, it is just something I may never understand. I only know that some people come to the mountains to visit, others come to stay for a season, others still come to stay and live for years on end.
Then there are those who come to stay and leave after a couple of years to pursue a degree, never knowing if they will ever get to live in the mountains. But sometimes life is given a subtle twist and they end up right back where they belong.
I am one of them.
Todd's personal trail maps for the day
Marmot Basin is rife with phenomenal runs for you to enjoy, so I thought I'd put together a few of my "personal trail maps" for you to check out for yourself during your next trip to the mountain.
Personal Trail Map #1
Chair: Rockies Express Chair
Run: Elevator Chutes
Being a tree-run fanatic, I ripped up some fresh, slightly tracked powder under the chairlift and headed to the glades called Elevator Chutes. I could have stayed there all day.  Hug the inside track right after you disembark from the chair, and stay close to the chairlift line so you can drop in at various points at the top of the glades. You'll find untouched tracks all day. 
Personal Trail Map #2
Chair: Eagle Express Chair
Run: Jasper Avenue
I met a couple of locals the night before and each one told me to head to Eagle East. However, not knowing the area and being solo, I put that challenge off for the time being. Instead, I headed for the tree-licious glades just past the chair. Stay high to your right and follow the top ridge. There is a small cat-track that will slow down most riders but skiers will be fine. Do the one-foot shuffle and click in at the top of the ridge. Slip to your left and then traverse over to just slightly under the chairlift. Enjoy.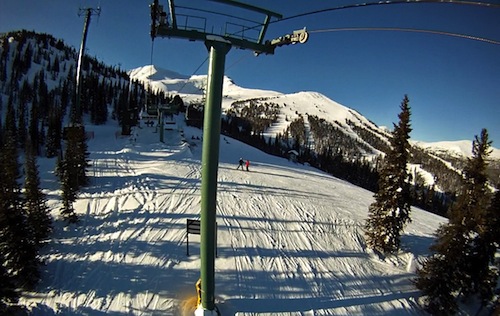 Jasper is one of those towns that grabs you and just won't let you go. Marmot Basin plays a big role in that.
Photo courtesy of Todd O'Keefe
Personal Trail Map #3
Chair: Eagle Express Chair
Run: Grizzly Glades
By far, this was the best run of my day. I sessioned this spot over and over until my breath ran out and I waited to gain it back on the chair, only to gleefully expire it again during the line. At some points there were a couple feet of untracked powder and I made it my duty to shred it. Someone had to, so it might as well have been me. Hopefully you will the next time it dumps at Marmot Basin.
I missed the opening of the Knob chair by a couple of days, so I've still yet to climb any serious alpine this season. But there is still so much season left to happen. And still so many days left to ride. Hopefully I will make it back to Marmot again soon this year.
Viva la Nina. Viva.
Check out this video to get a glimpse of what it's like to ski/board on Marmot's slopes.
For more stories and detail on Jasper check out our SnowSeekers' destination page.