Nakiska - A legacy 27 years in the making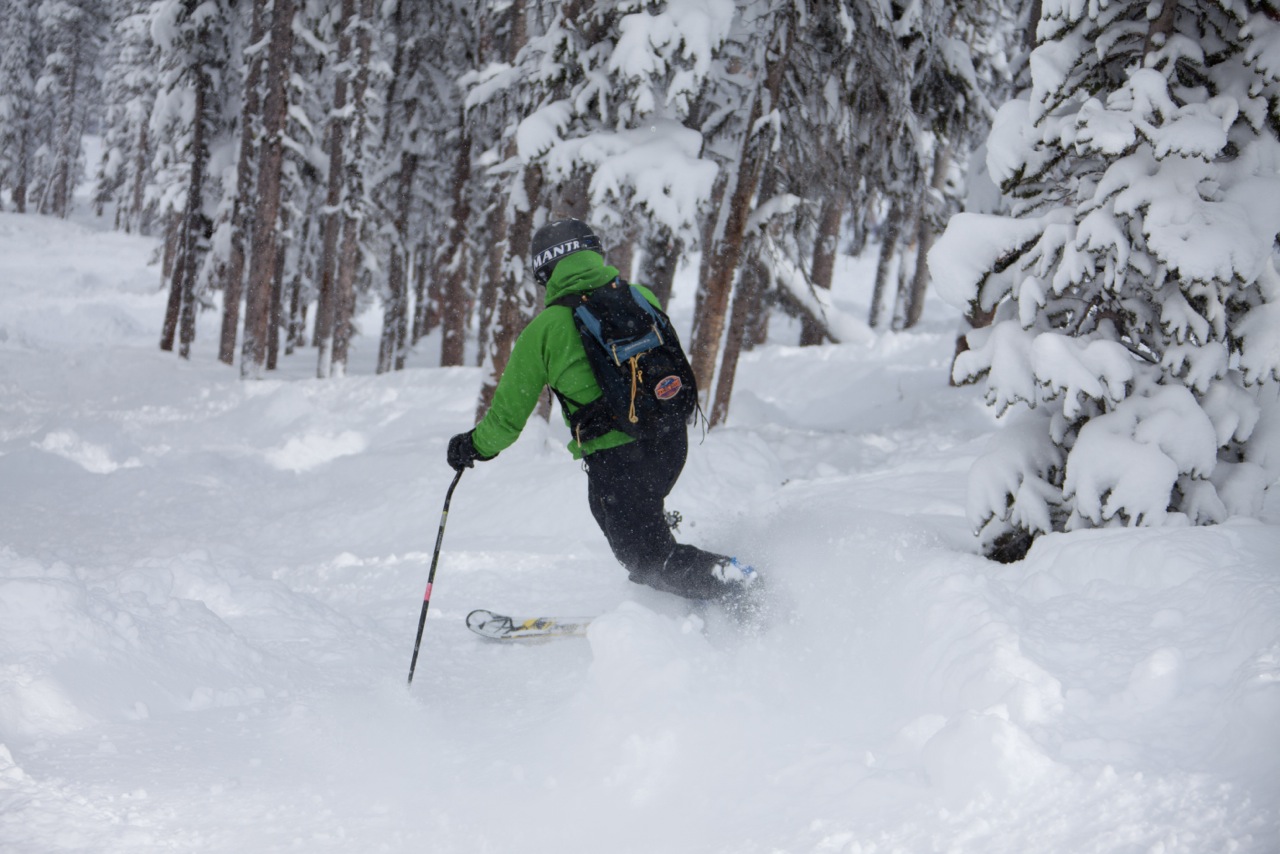 Plowing through the new Monster Glades is one of the best things about skiing at Nakiska.
Photos Courtesy of Jennifer Dykstra, Open Image Photography
PAULA WORTHINGTON
KANANASKIS, AB - This month marks 30 years since the 1998 Olympic Winter Games were held in Calgary. The games, which are still a benchmark for other Olympic planners, helped put a growing-but-still-feels-small city on the world map and helped draw international acclaim for the Alberta Rockies.
Nakiska, a Cree word, aptly meaning "to meet", was built for the XV Olympic Games and is still a place for world-class competitors, families and friends to meet today. Located just an under an hour from Calgary in gorgeous Kananaskis Country it's a popular destination for area families and visitors.
Haven't been in a while? Well, in honour of '88, here are eight things you may not know about Nakiska - but should.
8 things to honour '88
The world's best still ski at Nakiska – Alberto Tomba, Lindsey Vonn, Bode Miller and others can credit Nakiska for getting their early season ski legs in top shape. The resort hosts teams from across North America and Europe every fall, thanks to consistent cool early season temperatures, natural snowfall and top-notch snowmaking.
The glades on a powder day - Shhh, here's a secret. After a big snowfall, hit Nakiska's glades located off the Gold Chair. According to Matt Mosteller, VP of Sales and Marketing for Nakiska's Resorts of the Canadian Rockies, "The Monster Glades are definitely worth checking out, it's the largest gladed ski run project in the Alberta Rockies."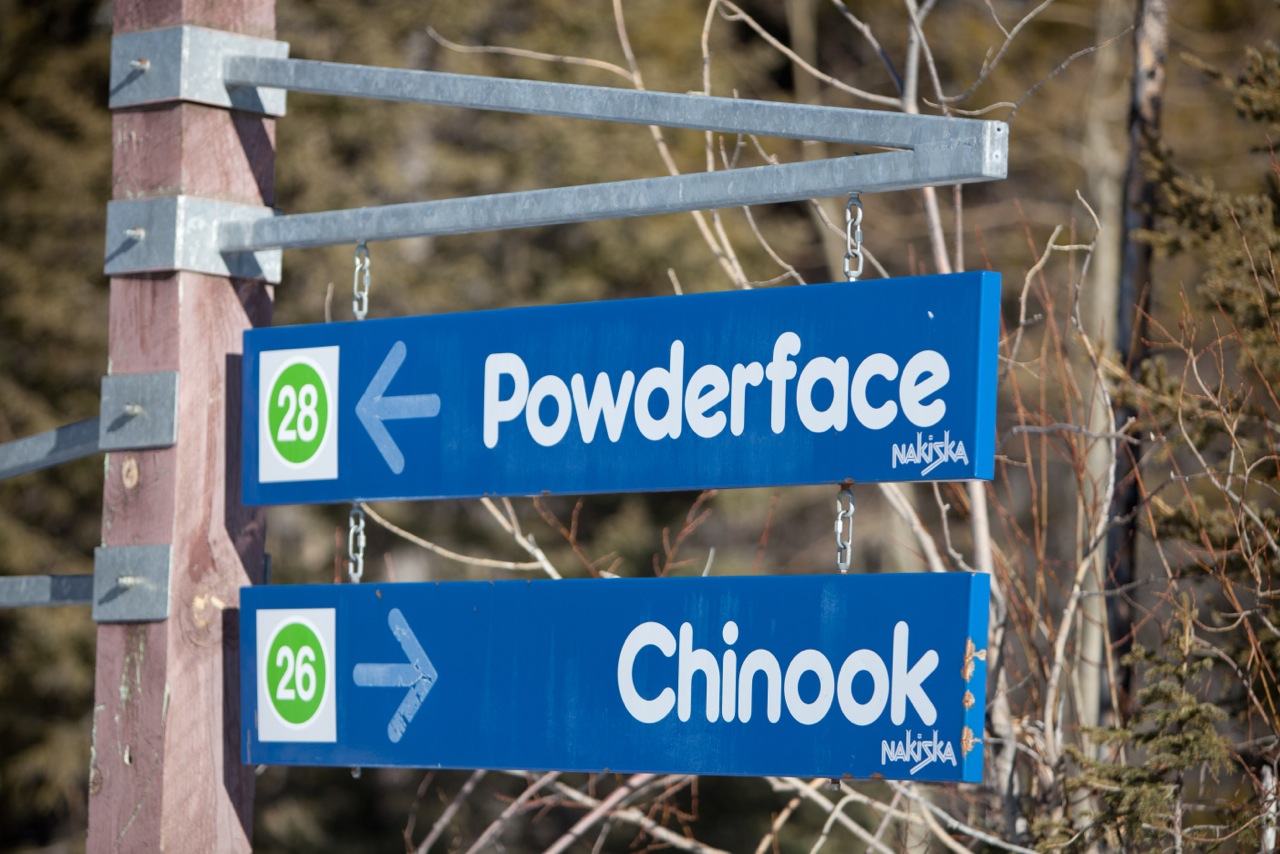 All of Nakiska's ski runs are named in honour of Alberta's history.
Photos Courtesy of Jennifer Dykstra, Open Image Photography
Named runs are a key to Alberta's history - Want to impress your friends with a little trivia while you're riding the lift? Here you go: Nakiska's runs all pay homage to Alberta's history. Some of the mountain's more challenging runs are named as a salute to the province's first nations people. Check out "Walking Buffalo," named after Alberta's most famous Stoney Chief or "Eagle Tail," honouring a Peigan Chief.
Na"jib"ska - Is there a park trickster in your clan? Check out Nakiska's terrain park, which occupies a full run. 
Try out the hottest trend - ski cross - Try firsthand the sport that is gaining worldwide popularity. "We host competitors but the course is also open to the public to try out this great sport," says Mosteller. "It's a full length course that's located off the Silver Chair." A park pass is required to access the ski cross.
Early turns - Resort skiing in October? No, it's not a snow-seeker's dream. "This season, Nakiska was open before Halloween," said Mosteller. "We were proud to the be the first ski resort open in Canada this year, thanks to Mother Nature and the dedication of our in-resort team."
Get up top faster - Haven't been to the top of Nakiska in a while? Two seasons ago, the Gold Chair was replaced with a high-speed quad, taking riders up the mountain in about half time. "This is great for our guests, as well as for our elite athletes who can now get in twice as many training runs throughout the course of a day," says Mosteller. Advanced skiers can enjoy lap after lap of challenging terrain even faster.
Check this out, kids - Nakiska is known to be a great place for kids to learn, and a new purpose-built kids trail lets the younger ones explore (and take mom and dad, too). You'll have to find it for yourself, but here's a hint - it's located off the Silver Chair.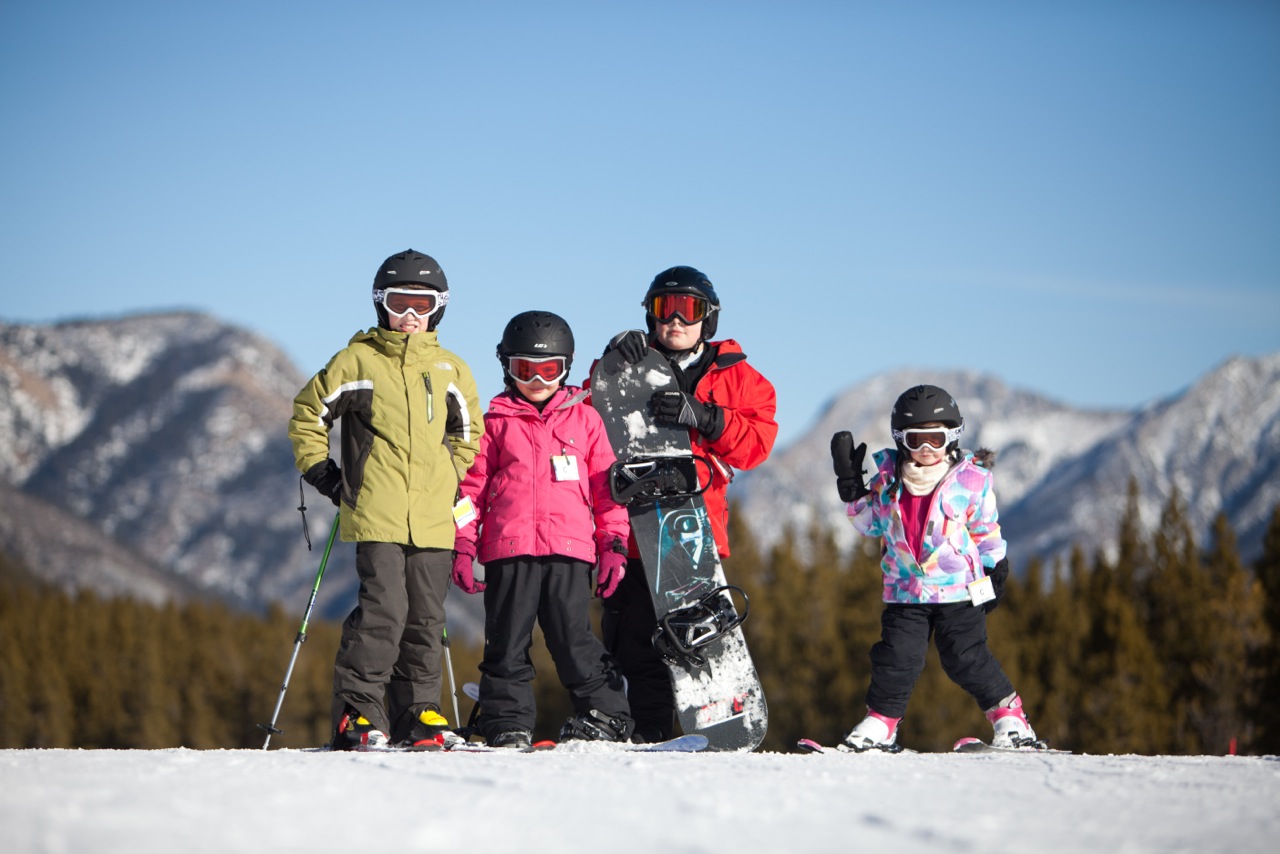 Older kids will love the terrain park and the beginners will have plenty of green runs to choose from.
Photos Courtesy of Jennifer Dykstra, Open Image Photography