Vancouver Island resort famed for early-season steep snow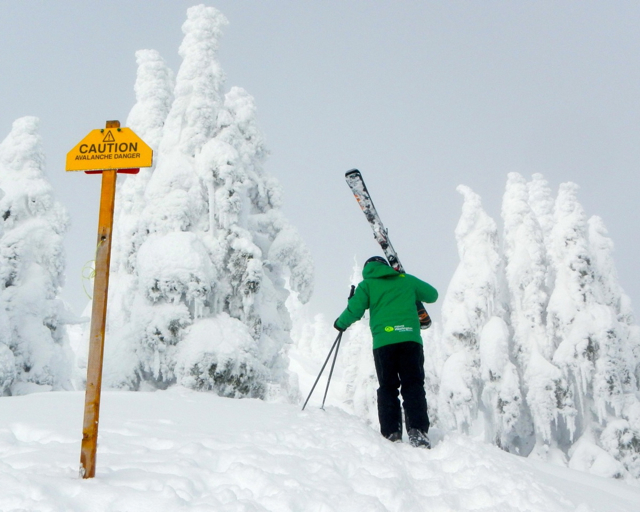 Mount Washington consistently gets piles of powder, even early season.
Photo by Paula Worthington
PAULA WORTHINGTON
MOUNT WASHINGTON, B.C. - The scene in front of me pretty much summed it up: Snow ghosts donned thick white cloaks, artistic proof of the recent storms that had passed over the mountain. In the foreground, a smiling skier wore a frost-adorned Cowichan sweater.
I was about to get my first taste of island skiing at Vancouver Island's Mount Washington Ski Resort, located in the stunning Comox Valley just north of Courtenay B.C.
Easy to get to all that snow
Mount Washington is easy to reach with three daily non-stop WestJet flights from Calgary to Comox. As you make your way up the picturesque Strathcona Parkway you will witness the rains that fall hard at sea level quickly turn to snow, and by the time you reach the ski resort base, located at 1,083 metres, you've got an ideal weekend ski getaway with consistent powder conditions.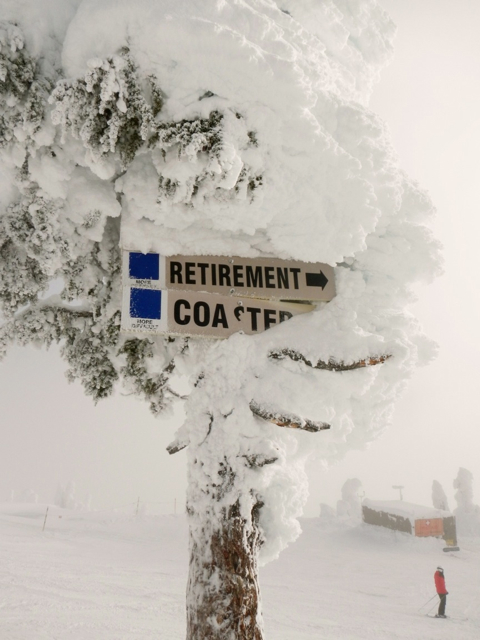 Snow ghosts greet powder hounds at Mount Washington, even just weeks after opening in early December.
Photo by Paula Worthington
I'd heard the tales of Mount Washington's epic snowfalls, and the 498-centimetre base that greeted me upon arrival was staggering. After all, this was the end of December, only a few weeks after the mountain had opened for the season.
Powder skiing basics
I met up with Nigel Harrison, an instructor at Mount Washington who specializes in powder skiing techniques. It had been ages since I'd taken a lesson, and was eager for some tips to help refine my powder skiing skills. 
"You don't become a better powder skier by skiing more powder," says Harrison, whose impressive resume includes working on six continents. "You get better by going back to a few basic tricks that will help you to better conquer steep powder sections with confidence and ease."
We started by talking about balance - getting back to the basics of carving turns.
"Feel the centre of your balance over your ski, without leaning forward or back," said Harrison. It felt good to pause and really feel myself grounded in the snow, as opposed to blasting off the lift and heading down the mountain as we so often do.
We headed over to Powder Face, a black diamond open bowl area off the Eagle Express. "When you ski deeper snow, the inclination is to sit back, but that can actually propel you faster and cause you lose control," said Harrison. Balance - check. 
Nigel's next tip was about pole plants, something most of us do without much thought. "Stretch and reach your pole well out in front of you, and quickly peg your turn around it," said Harrison. Putting this simple tip into action, I quickly felt more assertive as we tackled steeper, deeper runs. Conscientious pole plants - check. 
After a few laps off the front, we ventured to the Outback, Mount Washington's challenging backside.  It features taunting run names such as "Sucker Chutes" and "Crikey." Breaking down the terrain and my turns helped me to tackle everything that Nigel threw at me.
We found some great powder stashes, remnants of the multiple back-to-back storms that had hit days earlier. By the end of the day, my legs ached from endless laps and my face from smiling so much - the perfect ski day.
Multiple seasons in one day
Vancouver Island in the winter is deliriously spectacular. It's a place where you can ski in the morning, go beachcombing in the afternoon, and go surfing on the weekend. For more information on the options available to you visit the Tourism Mount Washington website.
It's a kind of four-seasons-all-in-one-day destination that gives the ambitious visitor a buffet of adventures to choose from. Now, if I could just master getting the sand out of my ski bag.