SNOWSEEKERS
Ski and boarding season is full-on. Jump in the car, sprint to the resorts, crash through some moguls and search for pockets of powder. Then sprint back to the city - or not.
Our favourite resorts are doing all sorts of clever things to keep us entertained well after the lifts have closed. January just happens to has some of the best events happening, so check these out and start planning.
Warm up to this winter Wine Crawl
Pub crawls are so last year. Head to Sun Peaks Resort for a Wine Crawl during the annual Winter Okanagan Wine Festival. This event is sure to tempt you off piste and into the village for many events that swirl with the red and whites of B.C. Restaurants throughout the village feature nightly menus specifically to showcase the wines of British Columbia. Each night there is a different event, like wine tasting, wine and cheese tastings, snowshoe and wine tastings and progressive tastings. The Wine Crawl splits the participants into three groups who will visit three different locations for samplings of wine paired with a tasty "snack." By the end of the evening, you'll have found a new favourite wine and a whole new group of friends.
Tromp through the trees for cheese
Big White near Kelowna has ongoing Adventure Activities that don't involve your skis. Check out the dog sled tours into the backcountry or get cozy under a blanket on the horse-drawn sleigh. Ice-climbing isn't a contact sport but who says it can't be a race? Strap on some crampons and race your mates to the top of the 60-foot tall ice tower. Or, how about the Black Forest Apres snowshoe tour that has you tromping through the trees to a cheese fondue.
Maritimes in the Mountains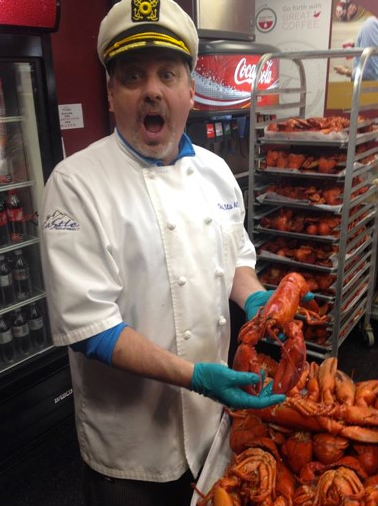 OK, this caught me by surprise. Castle Mountain near Pincher Creek is bringing in fresh P.E.I. Mussels and Nova Scotia Lobster for Maritime Night on Jan. 28. Your $75 ticket includes the fresh seafood and an array of veggies and desserts and a dance featuring East Coast tunes supplied by St. James Gate. Get in on this because it looks fabulous! Book a room on the mountain or sprint back to Pincher Creek for loads of hotel choices.
It's January so that means you should be in Jasper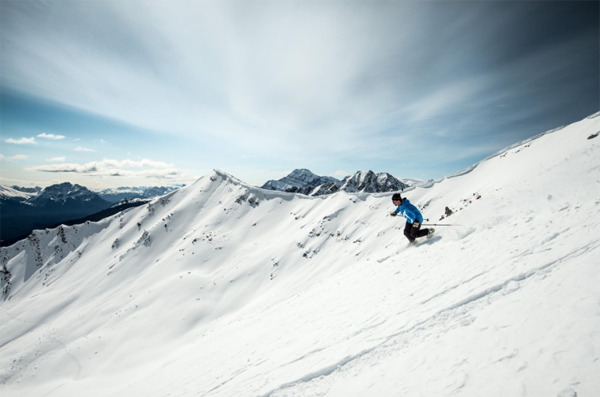 Yes, take your skis and boards to Jasper but don't forget to use them. Jasper in January has grown into the massive two-week long par-tay with awesome events during the day music and pub action in the evening. Take for example, the Frosty's Cross Country Fat Tire Race on Saturday and the Downhill Fat Bike Race on Sunday. Participants test their nerves of steel with your combined time of two runs down a timed slalom bike course. It'll either make you the king of the mountain or ummm well….a loser. But, don't worry, you can drown your sorrows during a Brew Tour which looks really cool. Your ticket includes a big beautiful burger, a souvenir pint glass a Jasper Brewing Co. T-shirt and samples of the brews.
Later this month, Jasper is also hosting the Culinary Crawl during Food-a-Palooza. Fifteen of Jaspers restaurants invite you to amble around town on select evenings. Each one offers small plate and beverage pairings for $15. Stick around on Jan. 28 for the Downtown Jasper Street Party, featuring SnowSeekers favourite Fernie band – Shred Kelly. Following the free concert, there will be a huge fireworks display. There are tons of activities planned, like demo days at Marmot Basin or wildlife photography workshops tand some kickass music that will take you well into the night. Go to the Jasper in January website to check it out.
Seriously...lobster at Castle Mountain? I am so in. See you there!
Like this story? Share it on Facebook!