DOC POW
Photos supplied by Doc Pow
In my humble opinion as a 15-year ski writer, Jasper is one of the world's coolest ski towns. West of Edmonton via a three- to four-hour drive, Jasper goes down as one of the coolest ski towns for me because it's one of the planet's only places where McDonald's went bankrupt. That's right, about 10 years ago no one supported the franchise restaurant and it had to close its doors, because there are so many other great places in town for a burger!
This speaks volumes for what kind of town Jasper, AB is and what kind of experience you'll get there as a traveller. Just wait until you get a taste of their champagne. That's the famous Canadian Rockies champagne powder that Jasper's ski resort, Marmot Basin, is internationally known for.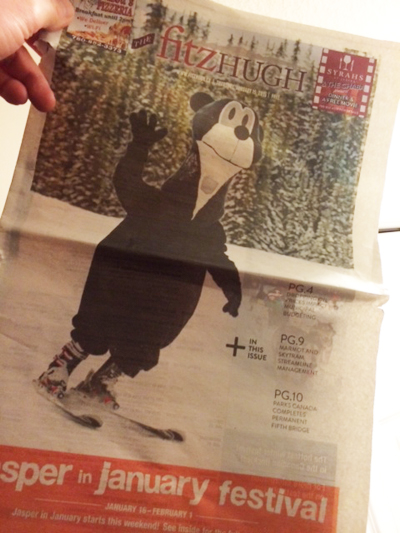 Any town that rocks a skiing bear on the cover of its local newspaper can't be bad, unless you're the guy having to try and ski in a mascot's costume!
Blue bird skies and epic powder are not just extra-special days, but pretty much the norm here. Marmot Basin's new quad chair lifts you from the village and into the powdery goods quickly.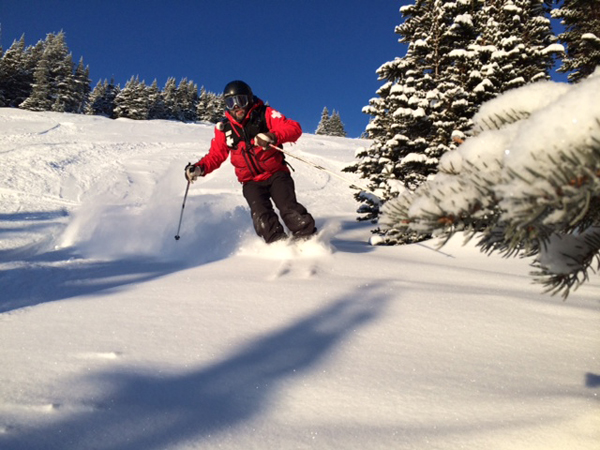 There are benefits to being a volunteer patrol for a ski resort, like knowing some of the best lines to rip on the mountain. If you are ever in need of local information on any ski resort's offerings, these guys have great local knowledge.   
I thought you'd like another look at what's waiting for you on the slopes of Marmot Basin. Seven lifts will take you up into the Canadian Rockies to capture your own photo opps.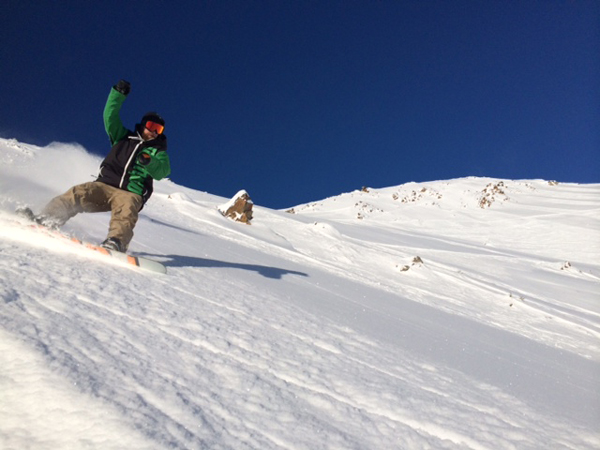 Snowboarders will enjoy Marmot Basin too, as the ski resort's design and ski run layout minimizes - and almost eliminates - any flat traverses.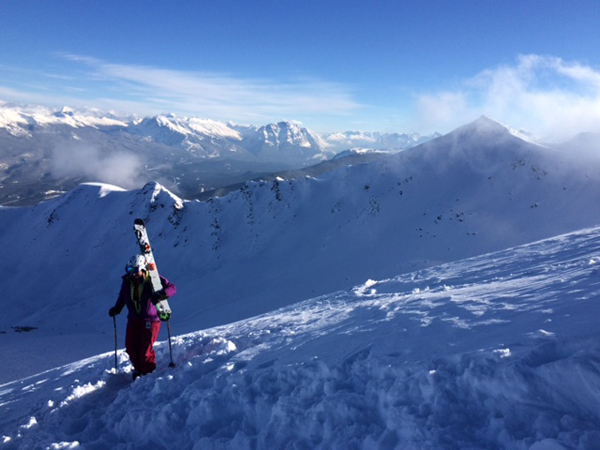 Marmot Basin can be your own Everest. There is loads of in-bounds hiking that takes you up to summits with epic views and lines you've only dreamed of.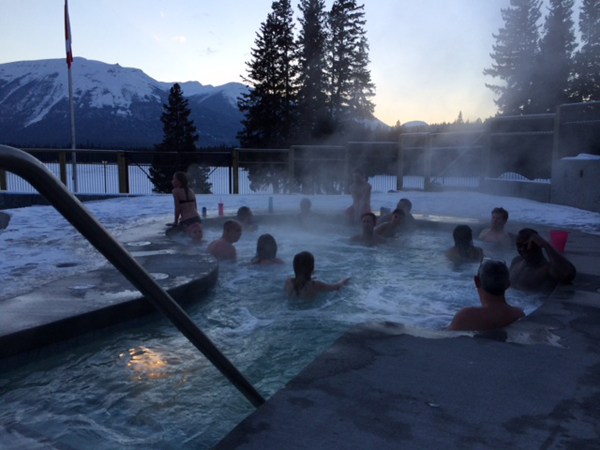 Fairmont's Jasper Park Lodge, pictured here, has a pool, a new hot tub and a eucalyptus steam room. There's no better way to end a ski day than with steamy dip amid the crisp mountain air.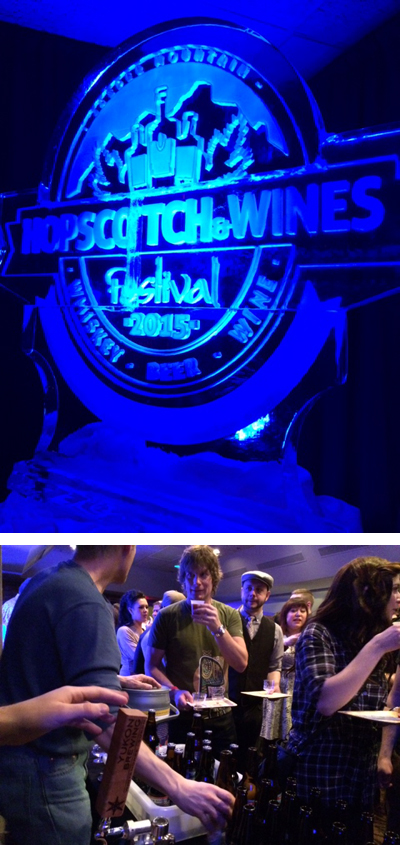 One of their most popular annual events of the year is Jasper in January . HOT TIP! Try and go the last weekend of the Jasper festival to attend the HopScotch & Wine Festival. An annual sell out, the HopScotch features a wealth of food, beer, wine and premium spirits to enjoy and makes for a legendary après experience.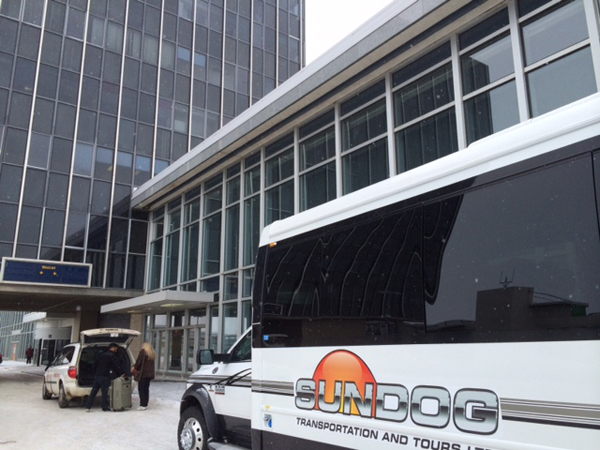 Getting there: Travel comfortably from the Edmonton Airport directly to Jasper and Marmot Basin with SunDog Tours. The transportation company provides deluxe daily shuttle service with a circle tour experience that takes you from Edmonton to Jasper and then down the Icefields Parkway and into Lake Louise/Banff.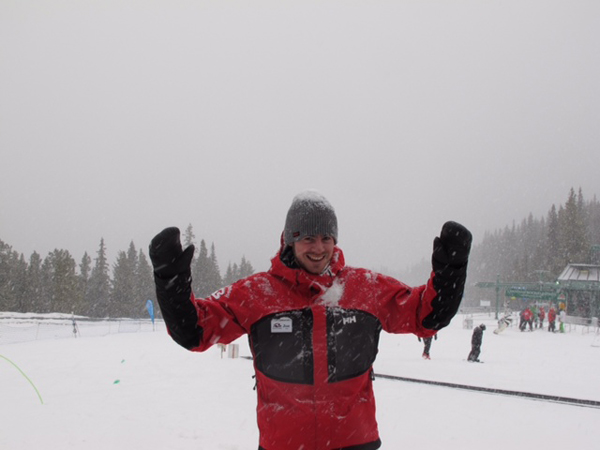 The best part about my trip? It was still snowing when I left and has no sign of stopping. Marmot Basin offers one of the world's longest ski seasons, running November through early May. For current conditions, check out our SnowSeekers snow conditions page.
What's your favourite part about skiing in the Canadian Rockies? We welcome your comments below.  
Ready to learn more about how you can #SkiNorthAB? Learn more here.
And do a friend a favour, please share this article with them, everyone needs a little snow-seeking inspiration now and then.