There are no friends on powder days
KIMBERLEY, B.C. - The vacation was planned purposely on specific dates. The kids were home only one day from university before we tossed them and their ski gear in the car and drove off to Kimberley Alpine Resort for a pre-Christmas family get-away.
I wanted to visit with them and have some "just-us-time." At first the complaints about missing friends and parties were boisterous but as their skis touched the fresh powder the complaints subsided. It's true - there are no friends on powder days.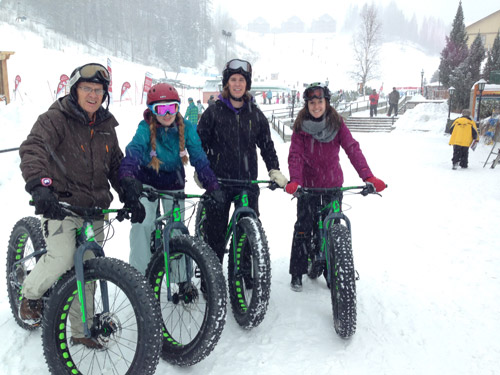 The first afternoon was spent testing our skills on the new fat tire bikes that can be rented at the resort rental shop. With a map in hand, we set out on the set trail on the snow-blanketed golf course. We're all used to road and mountain bikes so the balloon-like tires challenged everyone. Thankfully, the snow is very forgiving when you topple off. The two-hour rental was perfect to stretch the legs and get a laugh.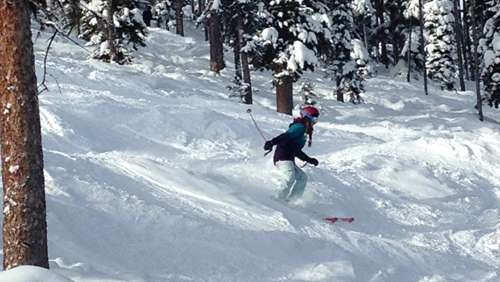 We woke to a fresh layer of powder. While many families with little kids and beginners stayed on the runs off the North Star Express, our skis headed straight for the runs in the Black Forest. Dean's Left and Comet saw us most of the morning with Comet and the Jackpot Glades our choice for the afternoon.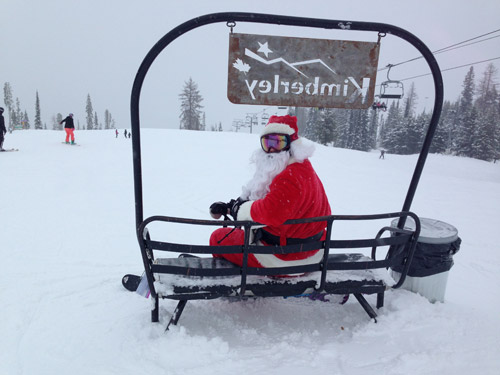 The conditions were perfect - so perfect that Santa showed up for a day of skiing before the Christmas rush.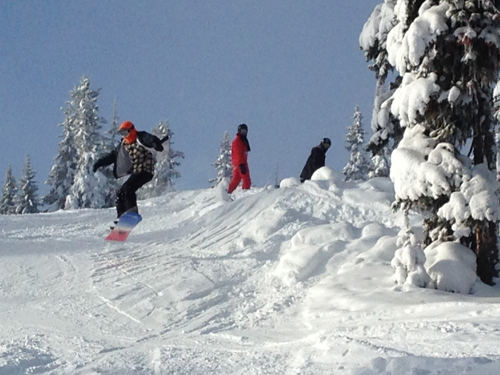 The next day only had a dusting of fresh powder, but there was still a ton of untouched powder in the Black Forest and we were able to do the glades in the morning sun.
With four mountain faces, Kimberley is able to spread out the crowds on 68 runs with another 12 runs in the glades.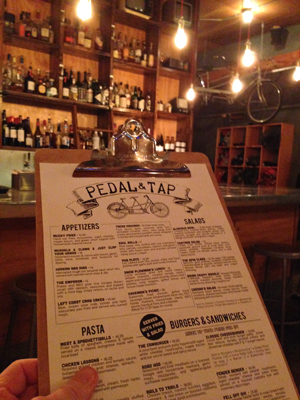 The Platzl in the heart of Kimberley is a great place to head for dinner. Park the car and walk the "Platzl" to find the perfect place for dinner. We enjoyed pizza at the Stonefire Pizzeria but everyone went crazy for Pedal & Tap. The food there is always delicious.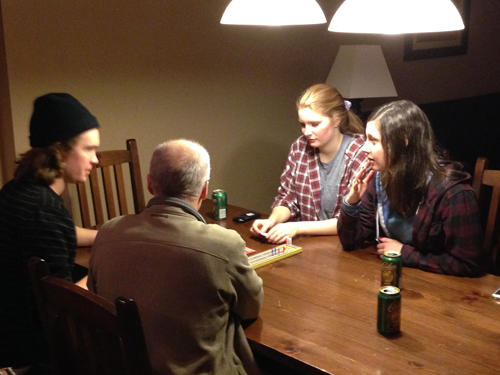 Kimberley has accommodations at the base of the resort with more condos, houses and hotels on the bench above the last pitch. It's easy to find something that suites your family's needs. Our condo had a hot tub but oddly the evenings were spent playing card games and talking.
My selfish plan to get our family together worked so well that they want to go back before next Christmas.  
Like this story? Share it with the friends who you'll be ignorning on the next powder day at Kimberley!
For the latest deals, snow reports and contests, sign up today to our SnowSeekers e-newsletter.