DOC POW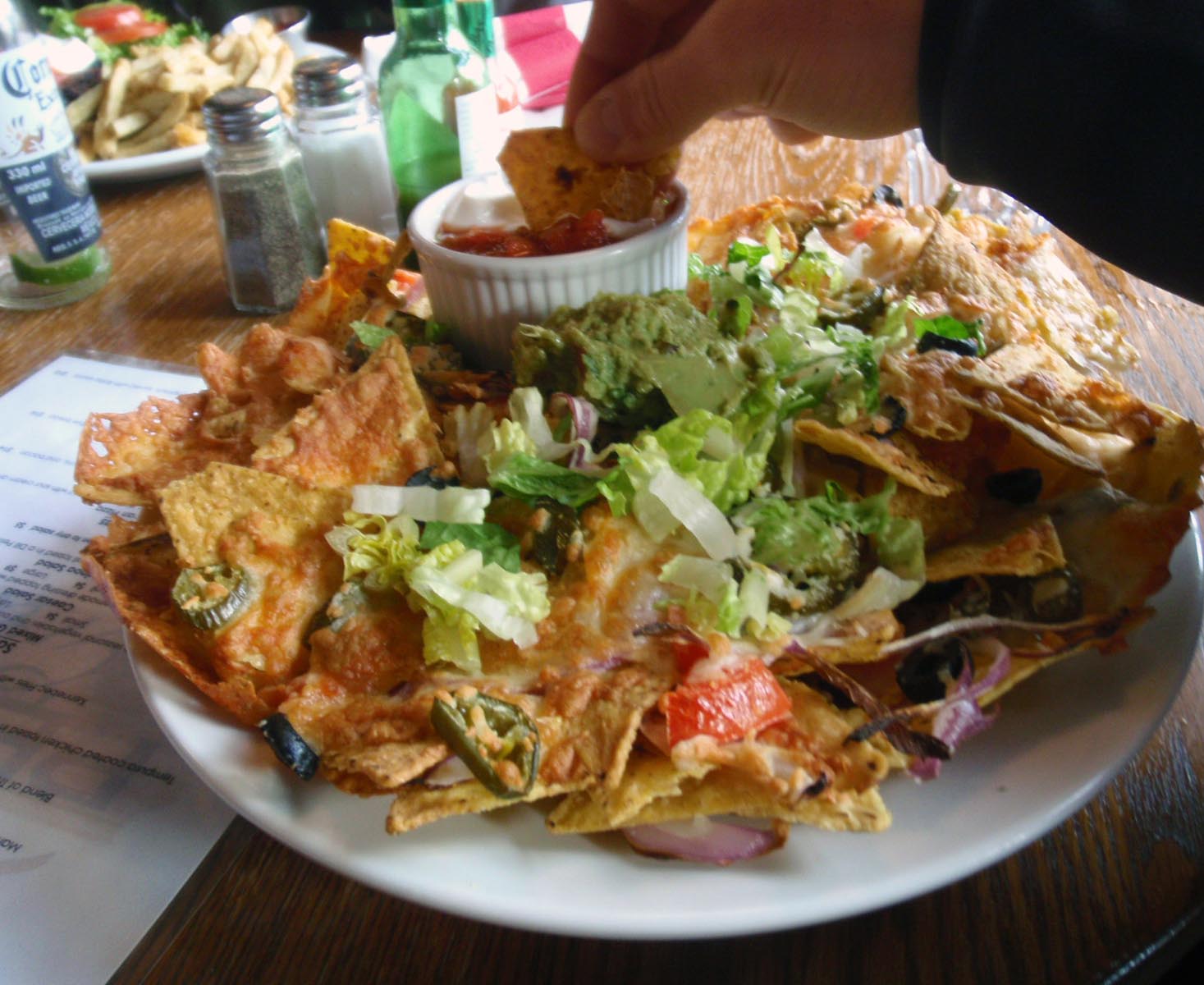 Kicking Horse's Peaks Grill serves up excellent pub food, guaranteed to satisfy the hunger pangs after a hard day on the hill. 
BRANDON BOUCHER/SnowSeekers
KICKING HORSE, BC — When the dinner bell rings at Kicking Horse Resort, there are a few options on how to fuel up, but none will be as uplifting as a visit to Canada's most elevated dining experience – Eagle's Eye Restaurant. At over 2,300 metres (7,700 feet) above sea level, the restaurant offers a breathtaking view that includes a ridge line book ended by two stellar peaks. 
One's known as Terminator and the other, Blue Heaven. The difference between them is that one provides hike able access to double diamond runs like Truth or Dare, which is definitely a thrill. The other peak, Blue Heaven, includes a Stairway to Heaven via its detachable quad char.  
A bird's eye view
The Eagle's Eye provides the perfect perch to scope out your next adventure, rest up the bones for another round of shredding and grab some outstanding grub. Open for lunch and dinner, you won't have any troubles here in taking your taste buds to new heights.
On a recent visit, our server, Joelen passed along some of her signature dishes, "I really like the roasted venison with almonds and pancetta, juniper jus and a fig saffron risotto. Or my other favourite is the B.C. forest Mushrooms ragout with basil chips and roasted cherry tomatoes."
I went for the mushroom ragout and was not disappointed – the plate delivered a great blend of flavours.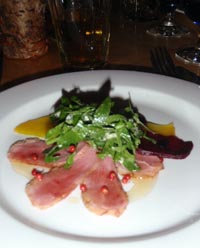 t 2,300 metres above sea level, Kicking Horse's Eagle Eye Restaurant delivers delicious gourmet cuisine
BRANDON BOUCHER/SnowSeekers
Not just an outstanding view and menu
"There are all kinds of ridges here at Kicking Horse. There is CPR, Terminator, Redemption but the best one is Copper Ridge," said the Eagle's bartender, Kelly Ludby. "When a beer front moves in, there is no other spot to head than Copper Ridge," in reference to the restaurant's signature bar.
Kicking Horse Resort includes several signature destinations with a local's flare. If you are looking for a great night out or some traditional Scottish-inspired pub fare, check into the Local Hero Scottish Pub located in the Highland Lodge.
The Hero serves up a menu of entertainment. Its food fixins include some tasty buffalo pie and mashed potatoes with green onions. On the weekends you can expect entertainment from all over the globe. On a recent visit we caught Glasgow's Scott MacDonald on stage to help the pub celebrate its annual Celtic week. Festivities included scotch tasting, smooth strummin' and good times. 
Click out of your skis and grab a chair
As for après options, not only would any of the spots listed make for a great call but to save on the commute, head into the Peaks Grill found right at the base of the Golden Eagle Express Gondola.
"Pub-style, live music, patios, we are beach front on the ski hill," said manager, Tom McCann. "I have three red seal chefs in our kitchen and they put out some stellar food."
The pub's signature dish is a stuffed burger with gouda and blue cheese, which sounded great, but I ordered up a truly French-Canadian dish, Poutine with real cheese curds and fries cut with the skins still on them – I love that.
"I have been here for five years now and our biggest thing is the skiing. It's a different lifestyle. It's all about your skiing and how much fun you are having, not what you are skiing on or what you are wearing," says McCann.
For more stories and detail on Golden check out our SnowSeekers' destination page.