LEIGH McADAM
PINCHER CREEK - "Quirky and in need of some lipstick" is how Jason Crawford, of Castle Mountain describes Castle to me.
But in the same mouthful, Castle's sales and marketing manager tells me, "it's incredibly family-friendly, full of soul and character with an appealing laid-back vibe. You won't find another ski resort in Alberta quite like it."
Build better friendships, go Cat Ski Castle, Save 10-20% by booking in November.
Castle Mountain is tucked into the picturesque Westcastle Valley near the border with British Columbia. It's reached via a two-and-a-half hour drive from south Calgary with the option to drive here on the scenic Cowboy Trail. If you hit the road by 7 a.m., you'll be buckling your boots at 9:30 and on the mountain minutes after that as lineups - even on weekends - are a rarity. 
Score a deal this season via Castle's Ski & Stay packages. Tuck yourself in now.
Locals from nearby Pincher Creek and Lethbridge already know this. Why people in the Calgary corridor haven't figured it out is a mystery. But the word is slowly getting out.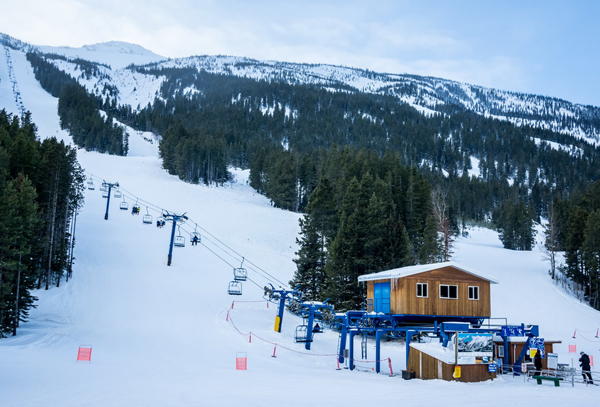 Castle boasts the longest continuous fall-line in Canada. All photos by Leigh McAdam
Where else in Alberta can a family split up in the morning – with the adults heading out for a day of epic cat skiing or hammering the steep chutes with the longest continuous fall-line in Canada, while the kids take lessons or explore Castle Mountain on their own? Meet for lunch and do it all over again in the afternoon. You needn't worry about the kids either. People here look out for each other.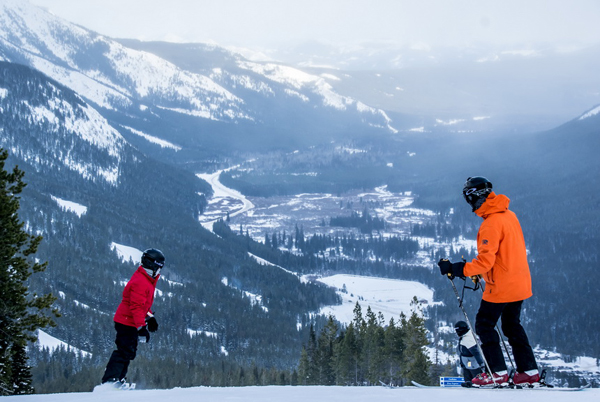 Epic views await at Castle Mountain 
If you've heard the rumours that Castle has a reputation for challenging terrain you'd be correct. A full 50 per cent of the terrain is advanced and expert. But beginning in 2006 with the opening of the Huckleberry Chair on Haig Mountain, at least seven new runs were added that are ideal for beginner to intermediate skiers. Now, it's a great place to visit with your family. It's also known for snow. "It's impossible to track out on powder days," Crawford says.

Castle is known for its super friendly parking lot attendants.
From the minute you drive into the parking lot until you leave, you'll pick up the friendly vibes. You can't help but smile as a dancing and singing parking attendant directs you to a parking spot. Where else does a liftee make a point of hugging you? Look out for the famous Huggy Marie who's dished out tens of thousands of hugs for over a decade. Employees at Castle, from the cashier in the cafeteria to the ski instructors, eat and breathe "friendly." There is always someone eager to help.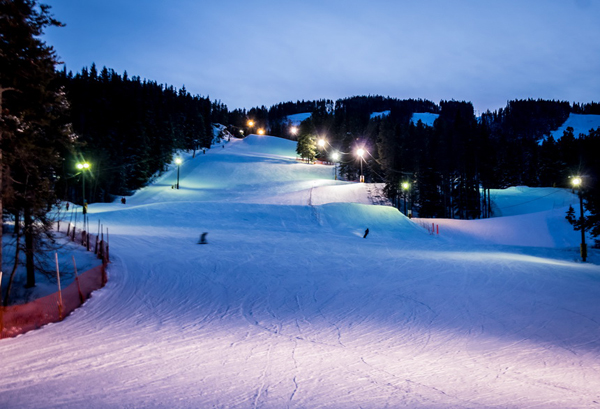 Night skiing at Powder Keg Pass make for a fun family outing. 
Night ski at Pass PowderKeg just down the road
Combine skiing by day at Castle with night skiing at Pass PowderKeg, a 45-minute drive away in the small town of Blairmore. Home to two high-speed T-bars and according to Jeff Sangwin, the ski area supervisor at Pass PowderKeg, "the only jump for miles around as neither Fernie nor Castle, the two closest resorts, offer anything like it." 
Not only are the prices right but it's so safe and laid-back that you can quite literally drop your kids off in the neighbourhood where the T-bar starts and pick them up tired and happy hours later. Of course, you can ski together but you'll find the local kids here enjoying freedom city kids can only dream about.
The resort, with a mix of runs catering to all level of skier, doesn't see much in the way of lift lines, so it's possible to ski laps – perhaps as many as 10 per hour – especially on the lower slopes.
If you've got kids, there's a good chance they'll want to practice jumps. Ask for the local kids' autographs now. You're looking at future Olympians.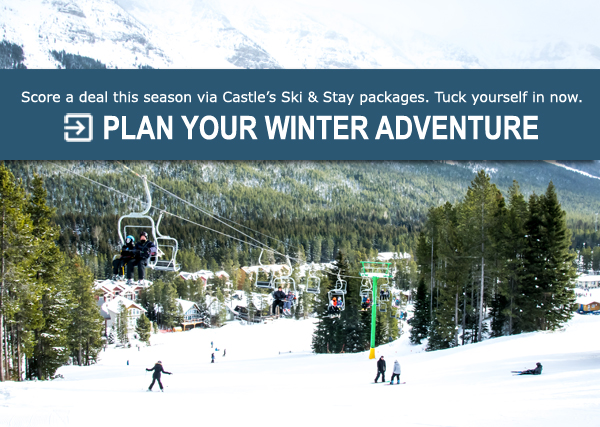 Where to stay
If you're going to spend a weekend in southwest Alberta, you'll find there are lots of accommodation choices. Check out the resort packages put together by Castle that include the choice of a hostel or hotel accommodation, with or without cat skiing. There are several B&Bs in the Castle Mountain Resort area and in nearby Pincher Creek there are hotels.
If you go
Get more information on deals and packages at Castle Mountain when you visit the official website.
Like this story? Share it with your friends on Facebook.