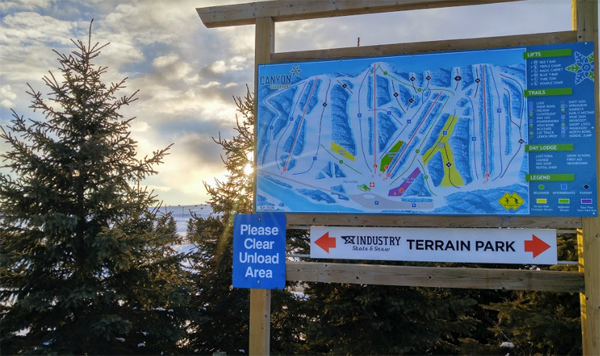 JEREMY DERKSEN
Red Deer, AB. - We'd jumped right on the big chairlift, confident that the kids were ready to ski Red Deer's Canyon Ski Resort top to bottom after a banner year of growth the previous season. Then, at the top of Powder Horn, my youngest son and my daughter — ages four and seven, respectively — got nervous. The run has a steep first pitch and even though both had skied blues at Marmot last season, their legs (and brains) were still regaining confidence and muscle memory. 
Had I pushed them too far, too soon? It's one of those worries all parents asks themselves now and then (especially skiers, it seems). It took some coaxing, a few reluctant turns and some sidestepping, but soon enough the kids were smiling again — to my great relief. Soon enough we were laughing and having a great time, and I found myself once again marveling at this not-so-little community ski area — the largest non-mountain ski resort in Alberta.
Get the details on Canyon's Family Sunday Funday 
and enjoy winter with the entire family
Canyon is where things had kicked off last year and set us on a path to having all three kids, including my then three-year-old son — skiing independently.
A lot of that is owed to some great coaching from Canyon ski instructors. Add in a cozy lodge, friendly feel and six lifts servicing 70 acres of terrain, and there is lots of room for a family like ours to keep growing, and coming back for more.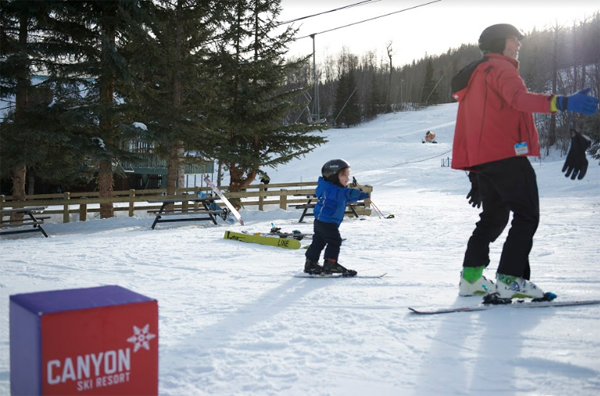 Throwback to last year, my three-year-old getting some fundamentals that would help to get him skiing independently before age four.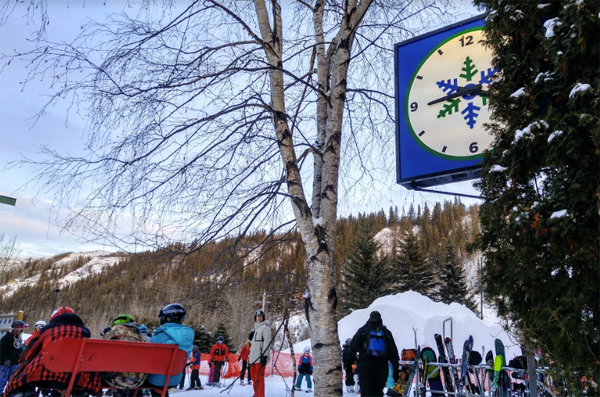 Time to ski! A big part of the ski day for young families is the load-in/load-out. Canyon's convenient day lodge access makes it easy for families to hit the hill quickly.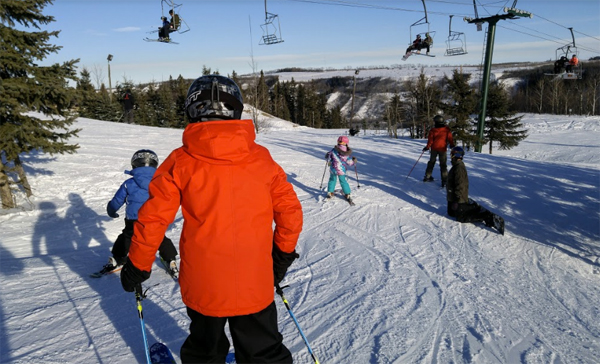 A snap of our crew, looking out from the top of the hill on our first run. We stormed the hill in full force.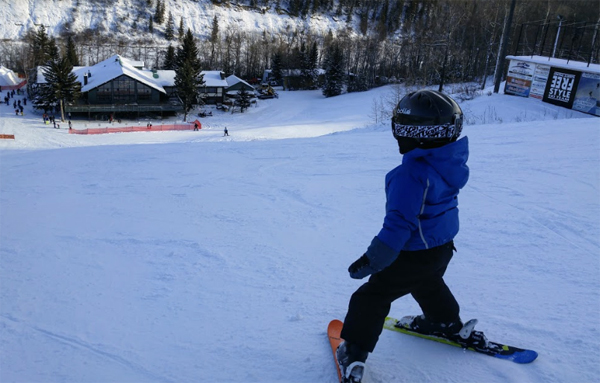 One of Canyon's more challenging runs, the Powder Horn features a long, three-pitch, straight descent to the lodge.
Why do we keep at it? I could write endless explanations, but for me, this pic says it all.
Like this story? Share it with your crew on Facebook.