2 Alberta resorts are already open 7 days a week and it's not even mid-November yet!
Seven-day ski weeks have officially started in Alberta with Lake Louise Ski Resort and Mt. Norquay kicking off the ski season more than a week earlier than last year.
The skiing and riding started out on Nov. 1 like any good winter morning - crisp, calm, and full of promise.
Who's seeing this right now?

It's opening day for @SkiLouise ?.
Share your pictures/videos with @IAmASnowSeekers and we may feature YOU in our weekend roundup!

? @SkiLouise

You can keep tabs on 2019 opening dates for your favourite resorts here: https://t.co/8TZvexwzUa pic.twitter.com/zmIL4sIKq3

— SnowSeekers (@IAmASnowSeeker) November 1, 2019
The weekend did not disappoint from the moment we got on the first chair!
First chair to kick off the 2019/20 season!! pic.twitter.com/sbclOLbuCO

— Lake Louise Ski Resort & Summer Gondola (@SkiLouise) November 1, 2019
With any good opening weekend, it's time to bring out the costumes and gear.
A pair of GS race skis have come out of storage after 45 years!
The winner of our Lake Louise opening day passes was thrilled to get back to these runs! Get in on our next giveaway by signing up for our Newsletter and getting plugged in on Facebook Instagram , and Twitter.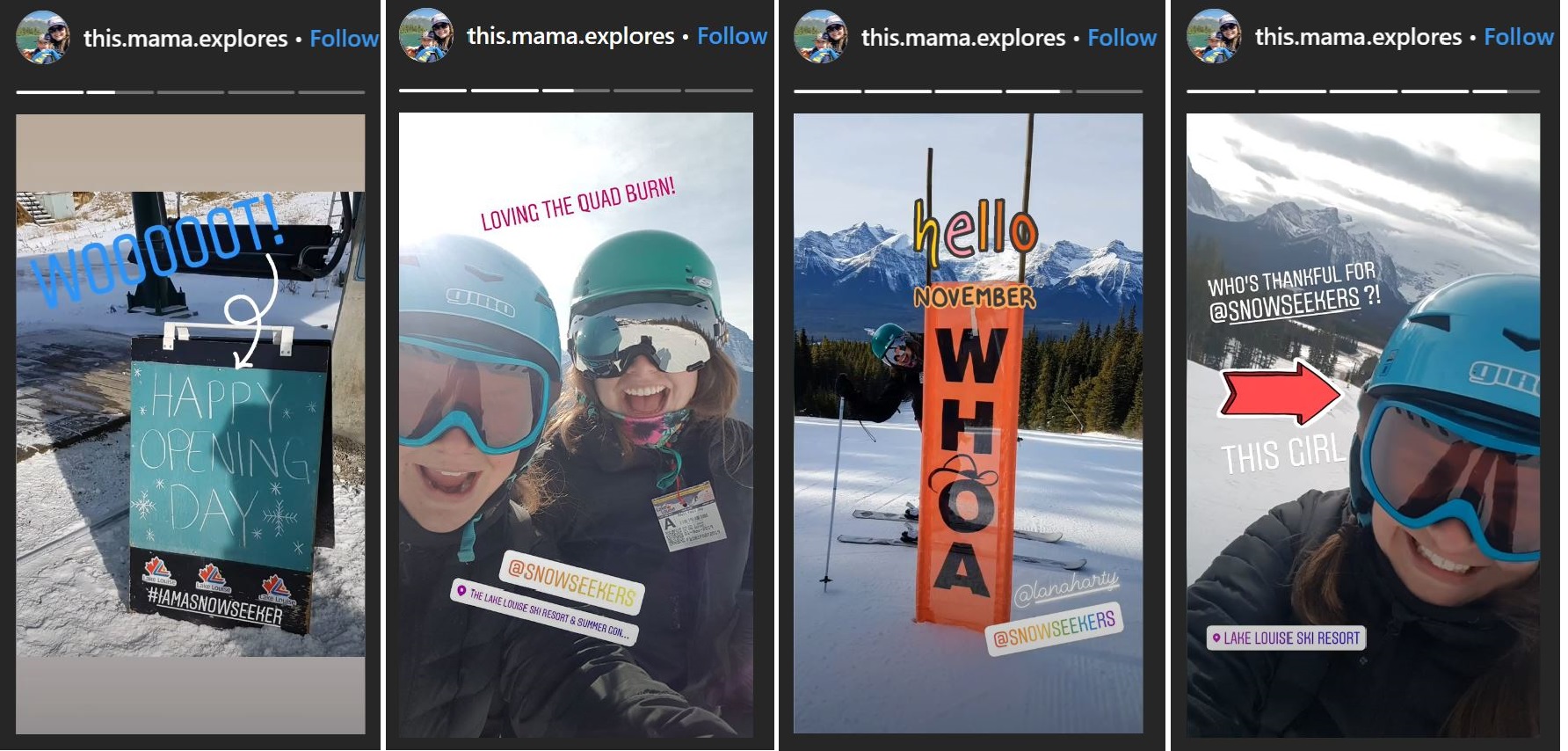 Skiers wasted no time brushing up some kicker tricks.
Toe-edge spins were looking epic.
The corduroy looked good for hitting those edges.
There was enough snow to flirt with the glades.
This video sums up the awesomeness at Mt. Norquay
After its earliest opening ever, Nakiska Weekend 2 was even better. Can you say 20 cms of snow?
The FOMO is real elsewhere as snow seekers are just itching to get out on other local hills and jump in on this early-season snowiness. 
If You Go
Check our running list of opening dates for 2019/2020
Are you heading to Sunshine or Marmot Basin this weekend for first tracks? Share your pictures with @SnowSeekers / @IAmASnowSeeker and we might feature you in our weekend roundup!
Keep looking for these five magical words: "more snow in the forecast"!
Sunday was swell! @SkiNakiska more snow in forecast! Right @weathernetwork @KyleTWN @IAmASnowSeeker @Doc_Pow @SnowBrains @UnofficialNet @skimagonline @The_MorningNews @GlobalCalgary @MatthewConrod_ @global_leslie @skicanadamag @forecastski pic.twitter.com/YAfyf0HUbi

— Powder Matt (@PowderMatt) November 4, 2019
Score event information, the latest on conditions and our stories by joining us and signing up today for SnowSeekers' e-newsletter.