Take a break from the city in Kimberley, BC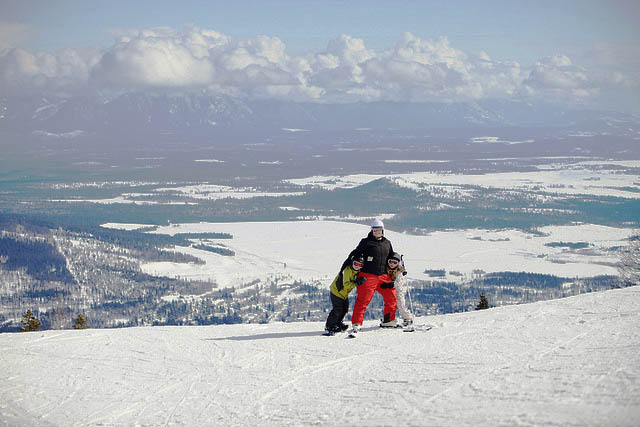 Kimberley, B.C. is more often a pass-through than a stop-in ski town, which gives those on the ski hill more time and space to enjoy the 1,800 acres of snow.
Photo courtesy of SkiRCR
STEPHANIE LAKE
KIMBERLEY, B.C. – This sleepy little ski town is a hidden gem along the Powder Highway that is often overlooked by those just passing through.
Often described as a "Little Bavaria," the town has an eclectic European feel that you can't find anywhere else in Canada. The architecture resembles a quaint Bavarian town, with minute and crafted details adorning the windows of the shops and buildings. The cuisine is also reflective of the Bavarian characteristic, with amazing bakeries, pubs and eateries, and of course - schnitzel houses showcasing some seriously delicious German cuisine.
Kimberley Ski Resort, the obvious main winter attraction, is located within the town limits, and attracts skiers of all ages and abilities. With more than 1,800 acres of skiable terrain, it accommodates all skiing abilities and is a favourite of families.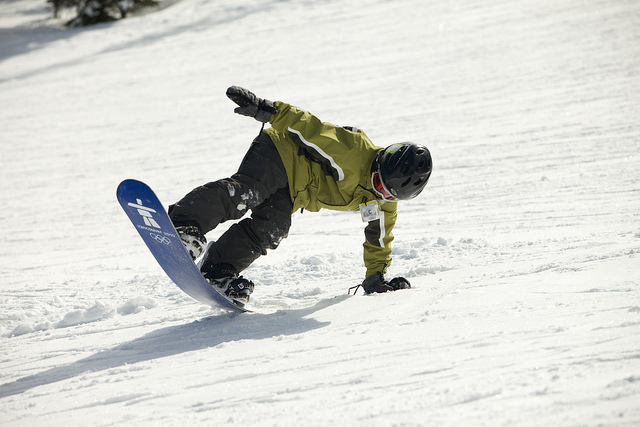 Kimberley's ski resort accomodates all ages and abilities.
Photo courtesy of SkiRCR
Meanwhile, consider those who keep on passing through Kimberley your advantage to the non-existent lift lines. You can bank endless turns and get the most bang for your buck while cruising all over the mountain, which is what we all want more of than being crammed like cattle in a lift line.
Not only that, but Kimberley is also considered to be "Canada's sunniest and most family friendly resort," said Cali Sammel, social media and marketing coordinator for Resorts of the Canadian Rockies.
 "If it's family fun you're after, you really can't beat this place. You can watch the kids learn from the hot tub - the only place you can do this," said Matt Mosteller, vice-president of marketing and sales at Resorts of the Canadian Rockies.
The resort also prides itself on satisfying every skier and snowboarder's wish list. You can expect "incredible soft snow, big terrain and brand-new ski-in and ski-out lodging," said Mosteller. 
Kimberley opened its Dreamcatcher ski-in, ski-out accommodation cabins last season.
 "You can now stay in your own really cool cabin in the Rockies - can't beat that," said Mosteller. "Or, you can stay slopeside with two hot tubs at the Trickle Creek Lodge."
"We are not just a ski hill. The golf courses are open in the winter for cross- country and snowshoeing and are dog friendly. We also have an extensive trail network for hikers and mountain bikers, which are also dog friendly," said Kimberley local, Kim Sireau, for if you're looking to break up your stay and take a break from the resort,  

"Though there is no shortage of good coffee in this town. Be sure to catch a pint at the Sully or the Pedal and Tap for some après."The Platzl, a pedestrian-only mall, in the centre of town, serves as a hub of Kimberley and the place to be day or night. Grab a coffee and delicious sweet treat from The Bean Tree, which is highly recommended by Sireau.
There are also a variety of accommodation alternatives in case you decide not to stay on the hill. There is something to suit any budget in town, from wallet-friendly motels to five-star resorts. Sireau recommends checking out Solace on the Mountain B&B, which is great for couples and families, and Mountain Spirit Resort for those looking to splurge.
In case we might have lost you in all the awesomeness Kimberley has to offer, let's review: no lift lines, European charm, more than 1,800 acres of skiable terrain, budget-friendly to five-star accommodations, impressive snow fall and… schnitzel. Ding-ding! Be sure to put Kimberley on your radar as a must-hit resort.
Story Links:
For more stories and detail on Kimberley check out our SnowSeekers' destination page.