Northern B.C. has an incredible amount of winter experiences to explore. From Terrace, through Smithers, across Quesnel/Barkerville and Powder King, join SnowSeekers and our story-telling team as we take you on a tour of some pretty wild places.
Jan. 4-14
Join @IamaSnowSeeker along with @DaxJustin @Doc_Pow and @ApresWheeler as we explore the wilds of B.C.'s north. 
Jan. 25-28
Join @PowderMatt as he makes his own explorations of #SkiNorthBC
Over the next three months, this page will house updates on the following destinations. Stay tuned on all the stories, video and images via SnowSeekers Facebook, Twitter and Instagram accounts and/or search #SkiNorthBC
Terrace/Home to Shames Mountain Resort
Did you know Shames is a ski resort in B.C. that is known for getting THE most amount of snowfall in a single season over any other resort, on the planet?
People move there jus to ski Shames and its slack-country options.  
Read more about Terrace and Shames here at SnowSeekers and watch for #SkiNorthBC content updates through winter 2017.
Smithers/Hudson Bay Mountain Resort
Did you know Hudson Bay has its own snow-bound cabin colony right on the ski hill?  Did you also know Smithers is home to one of the world's ONLY specific backcountry ski hills?
People move to Smithers just to have the pleasure of skiing its backcountry.
Read more about Smithers and Hudson Bay within SnowSeekers and watch for #SkiNorthBC content updates through winter 2017.
Prince George/Powder King Mountain Resort
Behind the scenes @powderking today for our #skinorthbc expedition w @ApresWheeler @TourismBCNorth @HelloBC #ski pic.twitter.com/KRzL8btxeb

— Doc Pow (@Doc_Pow) January 14, 2017
Did you know at Powder King, the locals used to steal the sign off the highway so tourist's couldn't find the place? The hooligans have moved on, but what hasn't is Powder King's legendary "Whisper of the North" status. Ski here and you'll see why, there is snow and LOTS of it.
People make their way to live in Prince George, because the skiing and winter adventures are really, really good. 
Explore more on Prince George and Powder King here, and be sure to check out the ancient forest story and learn more about what makes Powder King so legendary 
Quesnel/Barkerville/Troll Ski Resort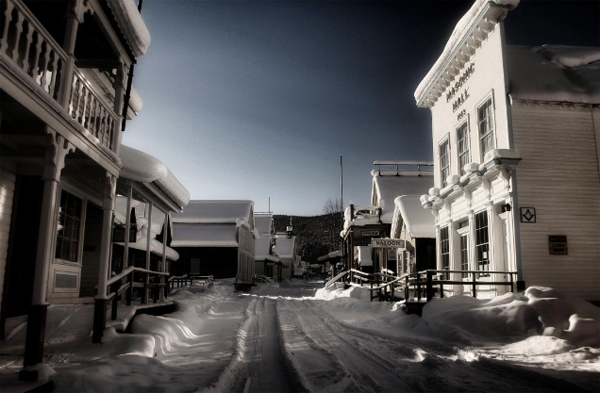 Photo by Dax Justin
If you are driving to Northern, B.C., you'll end up through Quesnel. Rather than speeding on by, stop and explore with us - as our SnowSeekers' expedition heads onto the slopes of Troll Ski Resort, into the parks and trails of Quesnel and exploring the new winter park at Barkerville.
The District of Wells is home to epic snowshoeing, sledding and fantastic backcountry.
As we will discover, people relocate here because there is opportunity - lots of it, and great skiing.
Learn more about this #SkiNorthBC destination by heading over to our Wells section of SnowSeekers. Stay tuned for special Troll, Barkerville and Quesnel stories coming in late January 2017
Thanks for joining us as we #SkiNorthBC. Follow us, ask questions and learn more about what makes this region your next road trip destination.
Our Partners