Apres Ski scene alive and well in Jasper National Park
After a long day on the slopes, what better way to end your day with good food, great beer and even better friends. The après ski ritual is often the icing on an already spectacular day.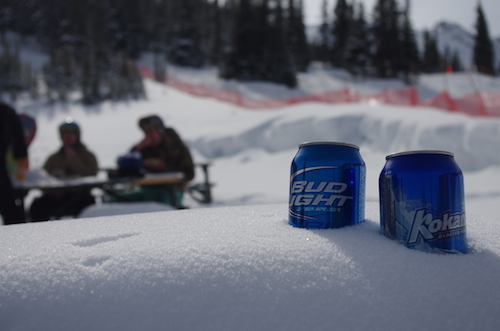 Stop at mid mountain for a quick refreshment and a great view!
Photo courtesy Nancy Shields

NANCY SHIELDS
Whether you just landed your first backflip in the terrain park or conquered the "French fry" on the bunny slope, celebration is always in order. In fact, we think après ski is the highlight of many ski trips. If you're looking to get your après ski on after a day on Marmot Basin, here are few spots to consider.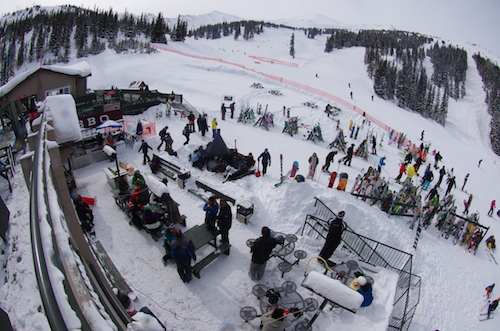 The Paradise Chalet offers a great atmosphere for a quick beverage or bite to eat while on the slopes.
Photo courtesy Nancy Shields
Start the end of the day off right by heading up the Canadian Rockies Express chair and make your way half way down the mountain to Paradise Chalet. With a variety of food and drink available throughout the chalet, and several outdoor decks, picnic tables, and chairs for relaxing, it's the perfect spot to talk about what an amazing day it was.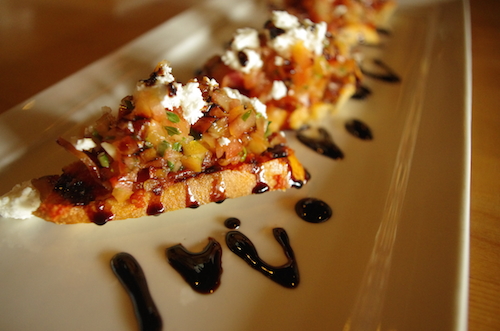 Try Jasper Brew Pub, with an extensive menu, there is something for everyone.
Photo courtesy Nancy Shields
Looking to settle in for a longer session of slope side tales with friends or family, perhaps with a side of Hockey night in Canada and some fine brews? The Jasper Brew Pub is one of our favourite spots to check out in Jasper. With a family- friendly vibe, it's a spot for all ages. Offering a full menu, including nachos for munching with the gang, to fancier meals, such as the Macadamia Crusted Salmon, there is something for every taste bud. Jasper Brew Pub also proudly brews its own beer which comes in an array of styles, such as the Sutter Hill Pilsner,  Rockhopper IPA, Liftline Cream Ale, and the Blueberry Vanilla Ale. Can't decide? Try out flight of suds with a sampler for a taste of every kind.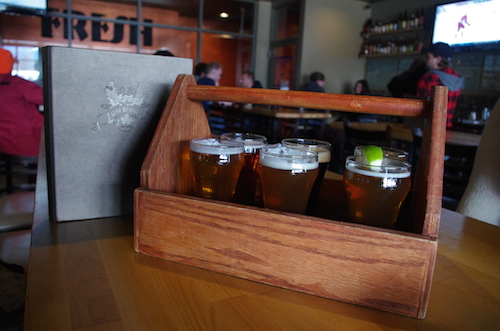 Make sure you give the Jasper Brew Pubs beer sampler a try!
Photo courtesy Nancy Shields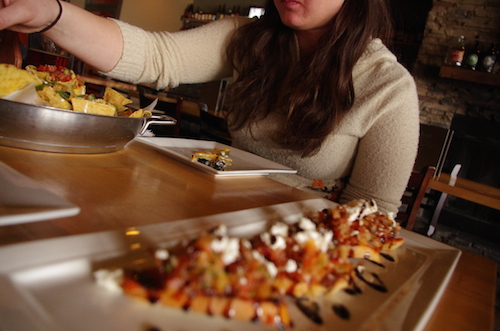 Grab some nachos and some good friends.
Photo courtesy Nancy Shields
If a bar scene is more your thing, pop by Downstream Lounge. Located in the basement of 620 Connaught Drive, walk down the stairs into a whole other world. With pool tables and TVs playing the latest skiing and snowboarding videos, Downstream is a mountain junkie's home away from home. There's an assortment of meals plus an extensive drink menu for thirsty skiers and snowboarders alike. The friendly staff is always happy to tell you their favourite secret spots at Marmot if you are curious.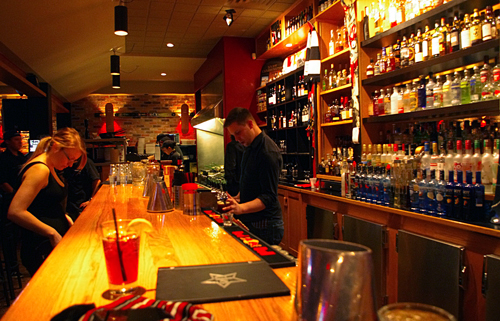 Downstream provides a perfect setting to a great day on marmot basin.
Photo courtesy Nancy Shields
Read more about what the Jasper area offers, check out SnowSeekers resort page here!