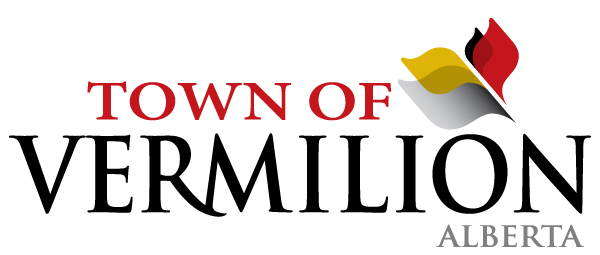 KANANASKIS, AB (April 11, 2014) – The Town of Vermilion in conjunction with Seekers Media took home two marketing excellence awards Thursday night at the Economic Development of Alberta Conference.
The Economic Development of Alberta awards are an annual tradition showcasing the "best of the best" for fresh approaches on business development.
The Town of Vermilion and Seekers Media were recognized for two marketing awards, one for its video production campaign and the other for social media innovation.
"We are focused on bringing more business to our community and about 18 months ago, town council realized we needed to do that in new ways," said Mary Lee Prior, Vermilion's Economic Development and Tourism officer.
To help increase the Town of Vermilion's Google "search-ability" factor, Seekers Media, in partnership with the community, ran a content marketing campaign through winter of 2013/2014.  It included the production of targeted editorial featured within a specially produced Vermilion SnowSeekers section, along with a social media reporter.
 "Think of it in old school terms when you'd have a newspaper reporter based in a location," said Jim Barr, Seekers New Media producer. Seekers has taken this traditional medium and shaped it for the digital world by working with a local resident to showcase the area using engaging photos and videos using a smartphone, Barr explained. "This content is then distributed across Vermilion's Facebook page and re-posted by Seekers Media," Barr added.
The campaign resulted in more than 600 new followers to the town's Facebook page, 32,000 engagements (click-throughs, story reads, social media reach) and a campaign valued at $80,000.

The second award was for video innovation. To further Vermilion's digital footprint, Seekers Media and the community collaborated on a 12-month video production program. The project gives the community a library of content on a variety of topics, ranging from business development, for such initiatives as attracting more doctors and tourism to the area.   
"The Town of Vermilion is full of incredible stories, and we've showcased those stories through the eyes of locals. After all, they're the best ones to tell an engaging and authentic story about their town," said Barr.
The recently released video series is now on Vermilion's You Tube channel, elevating the town's Google "search ability" factor.
About The Town of Vermilion
Vermilion is a town in central Alberta, within the County of Vermilion River. It's where Olympic Medalist Becky Scott was born and grew up training on Vermilion's sizable Nordic ski centre.  It is located at the intersection of Highway 16 and 41 approximately 190 kilometres east of Edmonton.
About Seekers Media
Seekers Media aggregates audiences through content, marketed to elevate its partners digital media footprint. Using content as a path to conversion, Seekers Media through, its two media brands SnowSeekers and FestivalSeekers, delivers destinations increased visitation, a legacy of valuable content and increased social media presence.
For more information contact: