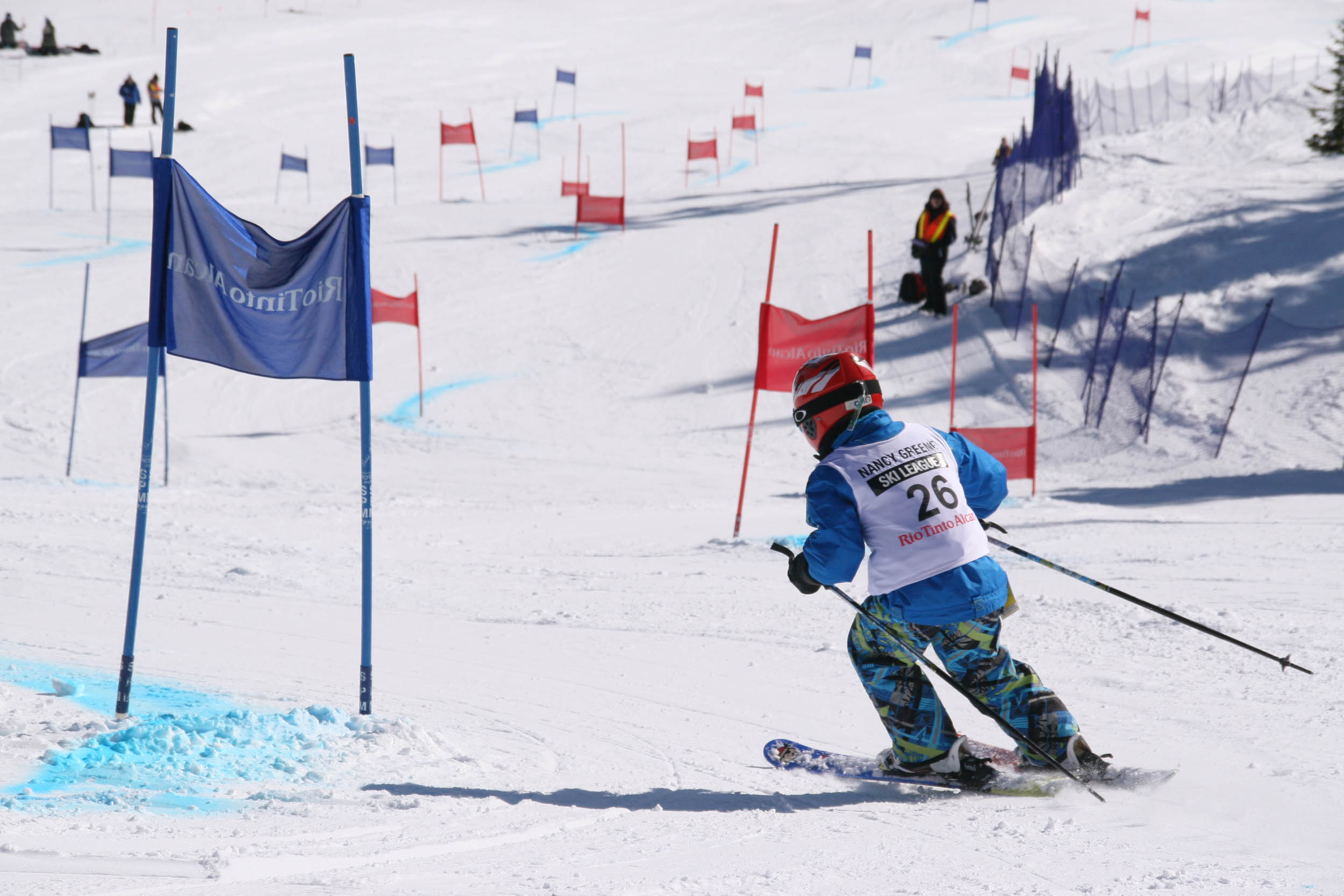 The Caledon Ski Club uses Sun Peaks Resort as a training camp for two weeks in early December.
Photo courtesy of Hayden King
JOANNE ELVES
KAMLOOPS, B.C. - Caledon Ski Club is 70 kilometres northwest of Toronto, but for two weeks in early December the Hearthstone Lodge in Sun Peaks Resort is their home away from home and Sun Peaks' ski trails are their classroom.
That's right, Sun Peaks Resort, near Kamloops, British Columbia, which is 3,100 kilometres west of Toronto.
Ralph Ferguson, Head Coach for the Caledon Ski Club says the annual trip west for up to 30 of their athletes is an enormous boost to their skill development.
Canada's second largest resort is calling your name. Plan your winter vacation today!
"We have been offering a 'pre-race season' two-week program to our athletes for many years," said Ferguson. "It gives them a jumpstart on the season. We tried other resorts but found Sun Peaks fit our needs the best."

The Hearthstone Lodge is a condominium style property in the heart of the village at Sun Peaks Resort offering full amenities from hot tubs and fitness rooms to kitchens. The Caledon team tends to use the kitchens for snacks and refreshments because a full meal plan is provided by the Bella Italia Ristorante within Hearthstone so the athletes can swiftly move to and from the slopes.For the last three seasons the U14 and U16 athletes have flown out to Kamloops, loaded a bus to Sun Peaks and stayed at the Hearthstone Lodge. 'Once you are there, there is no reason to drive anywhere, which makes it easier to keep the group together, and at that age it's a big plus," said Ferguson.
Being that the ages of the athletes range from 12 to 16, they are missing school for two weeks, therefore a classroom is set up in one of the meeting rooms in the lodge for a mandatory study session usually from 4 p.m. to 6 p.m daily.
The Caledon team isn't the only ski club that hits the western slopes in the early season. According to Vincent Lafontaine, director of sports at Sun Peaks, at least 22 teams involving at least 400 athletes, coaches, and chaperones from across Canada and the U.S. take advantage of the early season on the slopes there, which runs mid-November to mid-December each year. Not all the teams are youth – every age, group, and level of performance is invited.
"A few years before the Vancouver Olympics, the Austrian National Ski Team came to us to set up a training base for their athletes," said Lafontaine.
"A new lift and centre was established and because of that we now have the capability to host four teams at a time using the training lanes groomed on the OSV run. Depending on what the teams ask for, we can create the courses all lined up down the slope," said Lafontaine.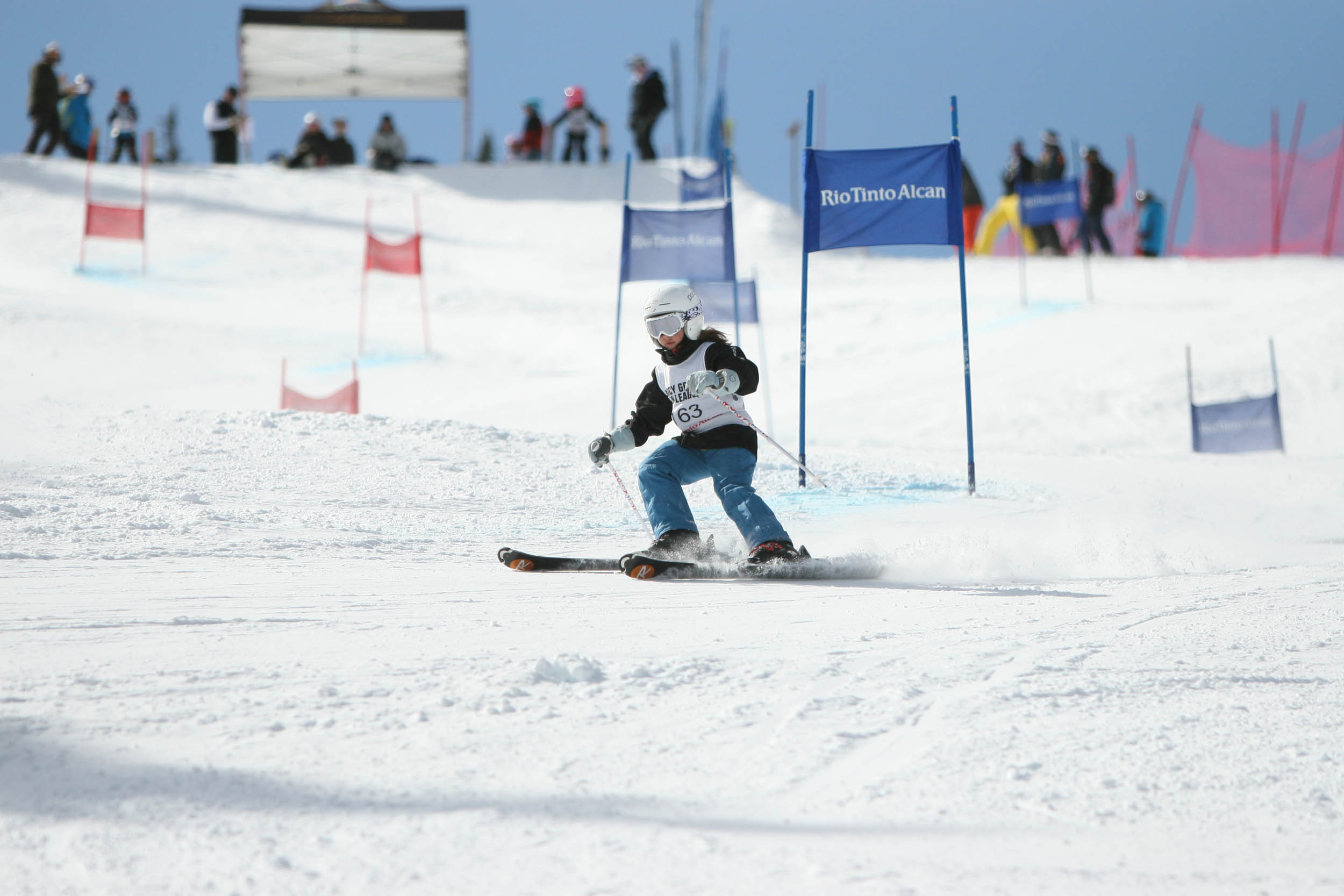 The athletes in the Caledon Ski Club are aged from 12 to 16 years old.
Photo courtesy of Hayden King
Because the ski camps are pre and post-recreational seasons, the resort and the lodge are able to offer package deals that are attractive to the clubs and teams. For teams like the Caledon Ski Club it's an opportunity the athletes don't want to miss. Their home hill has less than 300 vertical feet compared to the 2,840 feet at Sun Peaks.
"Exposing the athletes to other terrain is crucial to their development as skiers," said Ferguson. "It's a very rewarding experience for them all and it pays off during the rest of the season."
Of course, even if you are not part of a team you can still enjoy Sun Peaks Resort, which boasts 124 trails including 13 glade areas and an annual snowfall of close to six metres. There are roughly 7,000 beds in hotels, chalets, condos, and B&B to choose from.
To get there, you can drive via Kamloops, which is 45 minutes southwest of Sun Peaks, or fly into Kamloops, Kelowna, or Vancouver and hop on a shuttle directly to the resort.
Check out this blog on the Top 10 reasons that make Sun Peaks family friendly.