Powder Town (AKA Powder King) Delivers
"Why not make a SnowSeekers social media post and see what comes back?" said Jim Salisbury, owner of Northern BC's Powder King Mountain Resort. I'd put the question to him, who should I interview for a story on how their marquee of "Powder Town" really does live up to its name.
Going on my own experience, I had some idea how this might play out. But little did I realize that by putting out this post, it would reaffirm why I have spent 20 years filling your feeds with snow-filled stoked. 
Over 20 snow seekers reached out by email. 
Another 20 of them laid down comments on a post that has reached over 24,000 skiers and riders – and counting!
All sharing stories of unbelievable conditions and hospitality that for some, changed the course of their lives. 
While you thumb through only a small sample of the responses received, enjoy some snow-filled magic courtesy of Smithers-based photographer Marty Clemens. But before you take in the responses and Clemens' awesome, check out this one image, that for me says it all in one shot.
New Year's 2021, Grande Prairie's Bryce Fortune recalls "I believe it was 80cms in 24 hours."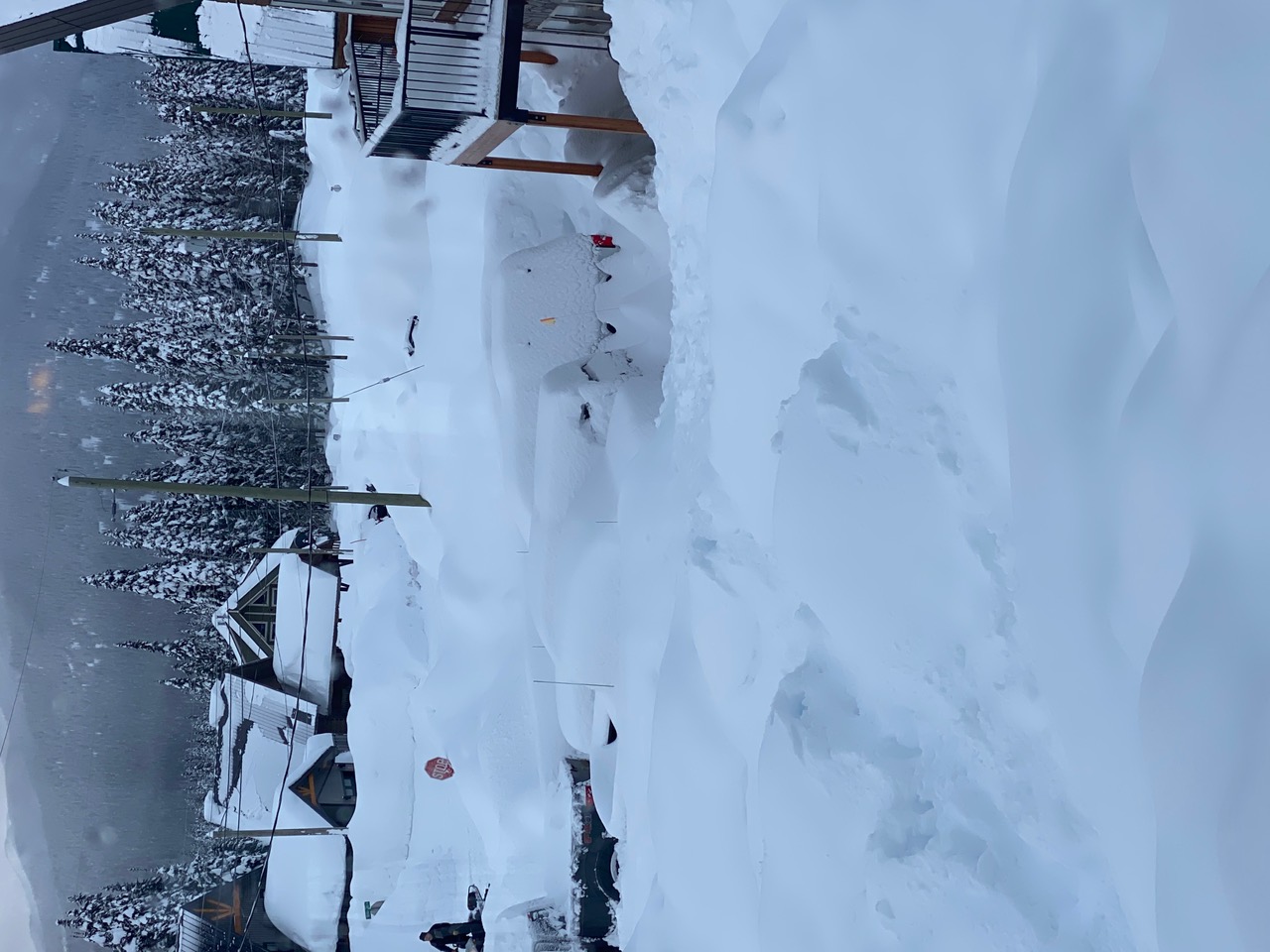 "Back 15 years ago when we first bought this place, my wife Heidi would say 'what if it doesn't snow this season?'" Salisbury reflects. "Two years in she never spoke those words again, instead it's now 'it's the middle of October, are we ready, the snow is coming.'"
I have seen that ring true over my 20 year career documenting Western Canada's ski industry. And as all these responses confirm, up in "Powder Town", it always snows.
 
---
WIN A STAY-N-SKI TRIP TO POW TOWN! Enter this contest NOW (up to Dec 2):
BE SURE TO ENTER BEFORE DECEMBER 2, 2021 FOR YOUR CHANCE TO WIN!
---

For Yukon's Sean Sheardown, Powder King changed the course of his life. He wrote in to share the story of how, after a hot tub party celebration with snow falling all around following a day of shredding with locals, he was hooked. Six seasons later as a Powder King employee he ended up finishing his university degree from UNBC in Prince George.

Kodiak, Alaska's Mike Mannelin shared a story we had to simply post as a link, as it speaks to not just the snow, but also the hospitality any snow seeker can expect when they #SkiNorthBC and #explorePK.
"I had the most amazing experience there on accident," he recounts, "just because I pulled over to sleep right by the place. I have driven the AlCan (Alaska Canadian Highway) probably 20 times, so I don't use a map. I had no idea this place existed, and I had one of the most fun powder days ever at PK." Here's the story in his own words.
Ladies don't think we forgot about you; Vicki Burtt wrote in on how she ran off with her husband-to-be and their best friends to "to get hitched" at the Azouzetta Lodge (home to some mighty tasty donuts, and killer Powder King accommodations). Check out how Kara Pidherny celebrated her 30th b-day in fashion with her peeps, retro gear and all, dancing on the tables and shredding up some unbelievable conditions for the last day of the season 2020.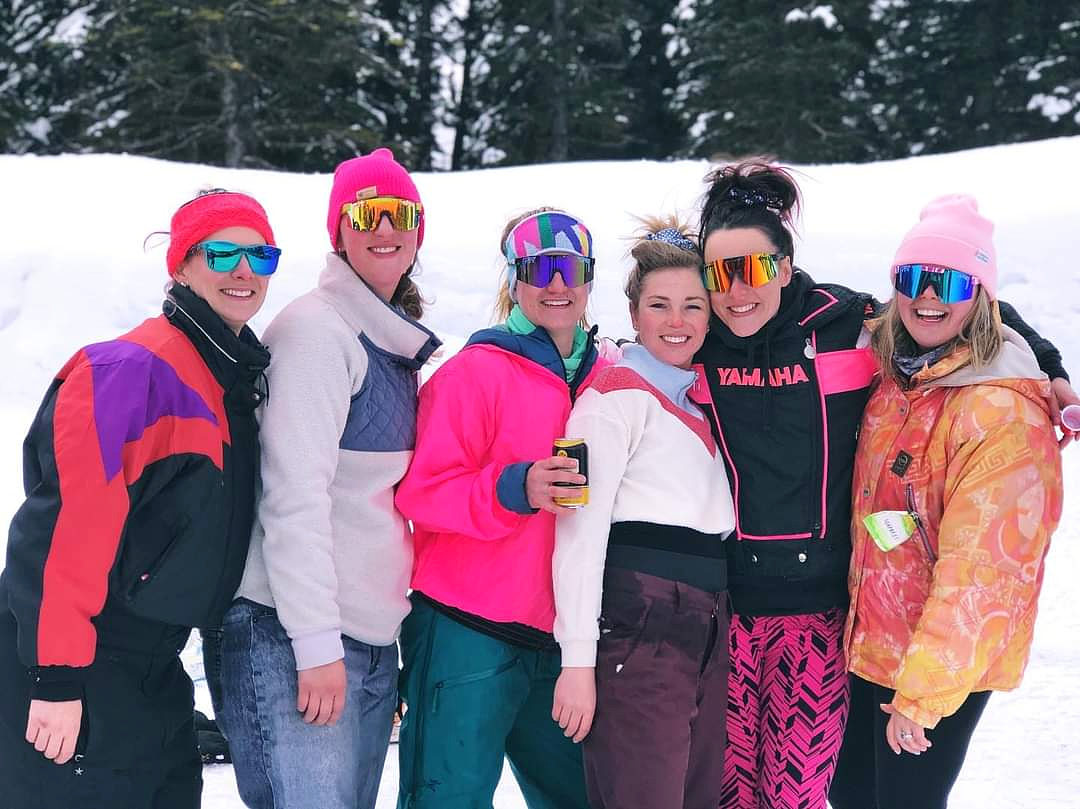 And why does this happen? What is it about Powder King's location that delivers legendary experiences on every turn?
This excerpt from Jamie Humphrey's response says it swell. "Picture it! You are driving up Highway 97 North, it's kind of slushy out, bit overcast almost trying to rain. You climb that last hill before Powder King and enter the Pine Pass (home to the resort). All the sudden you are in a different world, the snowbanks are 10 feet tall, there's 6" of fresh on the highway and it is white out snowing. 
"You are looking at the two feet of fresh untouched pow at the bottom of the lift. The stoke is getting crazy high as you scramble to get your gear on and be first in line to the lift…you're bouncing off of natural terrain and sending it like a maniac. It's pure bliss as you hear your buddies hootin' & hollering in excitement. You get to the bottom and realize you just experienced something that so many people may never get to. Straight back in line with nothing but smiles from ear to ear. Today is gonna be a good day!!!!"
All this, of course, is bound to keep Jim Salisbury smiling smugly with an "I told you so" grin, and that's okay with me. The whispers of the north are there for those ready to listen, and you better believe I always have an ear to the ground for Powder Town. Keep it coming, snow seekers, keep it coming.