Originally posted in 2012
Edmonton's annual ice festival reminds us all of the beauty of winter
LAURA ENGLAND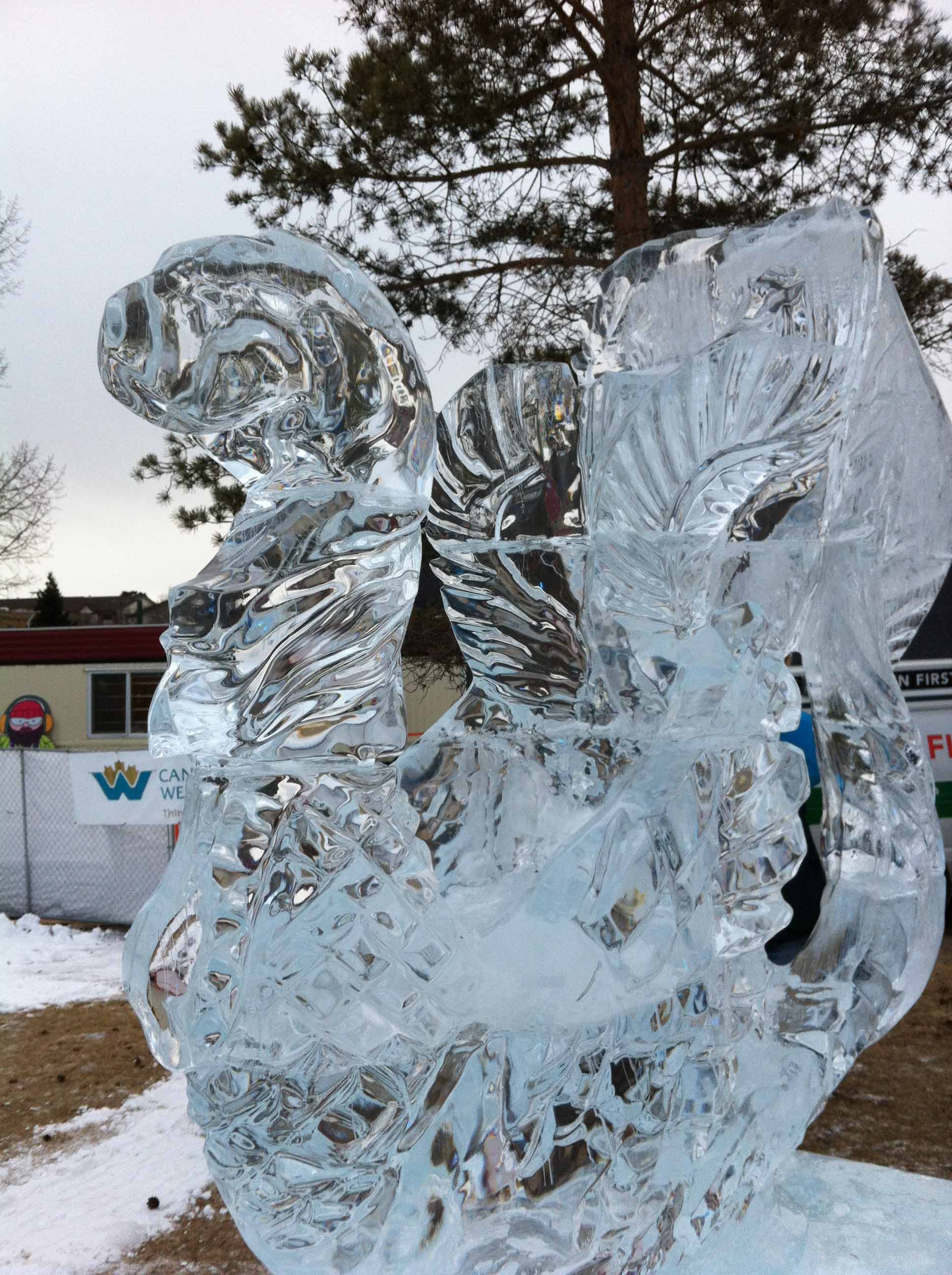 Through the 35-hour ice carving competition, the teams deliver some pretty amazing art.
Photo courtesy of Laura England
EDMONTON, AB — The Ice on Whyte Festival is an ice carving competition but it's also a celebration of who we are and where we choose to live. Yes, it's cold for a large portion of the year but there's beauty here as well. This festival provides an opportunity to see what talented individuals can do with what we normally scrape off our windshields and sidewalks.
For the first 2 days of the festival, attendees had the opportunity to see ice carvers in action. Ten teams from
countries including China, Russia, Latvia, the Netherlands, Canada and one brave Mexican team work feverishly to complete their ice masterpieces. After many hours of hard work, a team of judges takes over to determine first, second and third place.
One of those judges, Fran Cuyler states, "The contestants start carving at 6:30 am and work for a total of 35 hours over 2 ½ days. Following the National Ice Carving Association guidelines, we then choose a winner." No slouch in the ice-carving field, Cuyler took third place in the recent Deep Freeze Festival on Alberta Avenue.
Things to do
For the remaining 7 days, patrons can view the completed sculptures and take part in many other activities. Upon entering the park at last years event,
festival-goers were welcomed by a pair of Oriental style dragons and an elaborate ice castle made for a great photo opportunity, while two massive ice slided beckoned riders of all ages.
Take a moment to warm up by the fire pits or grab a hot chocolate and coffee in the YESS Café. While there, take in live music at the Northlands Stage with artists such as Kayla Patrick, Braden Gates, The Dungarees and Brainwreck. Organizers provide entertainment for every day of the festival and the lineup is always impressive.
If you've never been on a streetcar, now's your chance to really immerse yourself in local history. Included in your admission price is a lift on a streetcar over to the Legislation Grounds on the other side of the North Saskatchewan River.
The details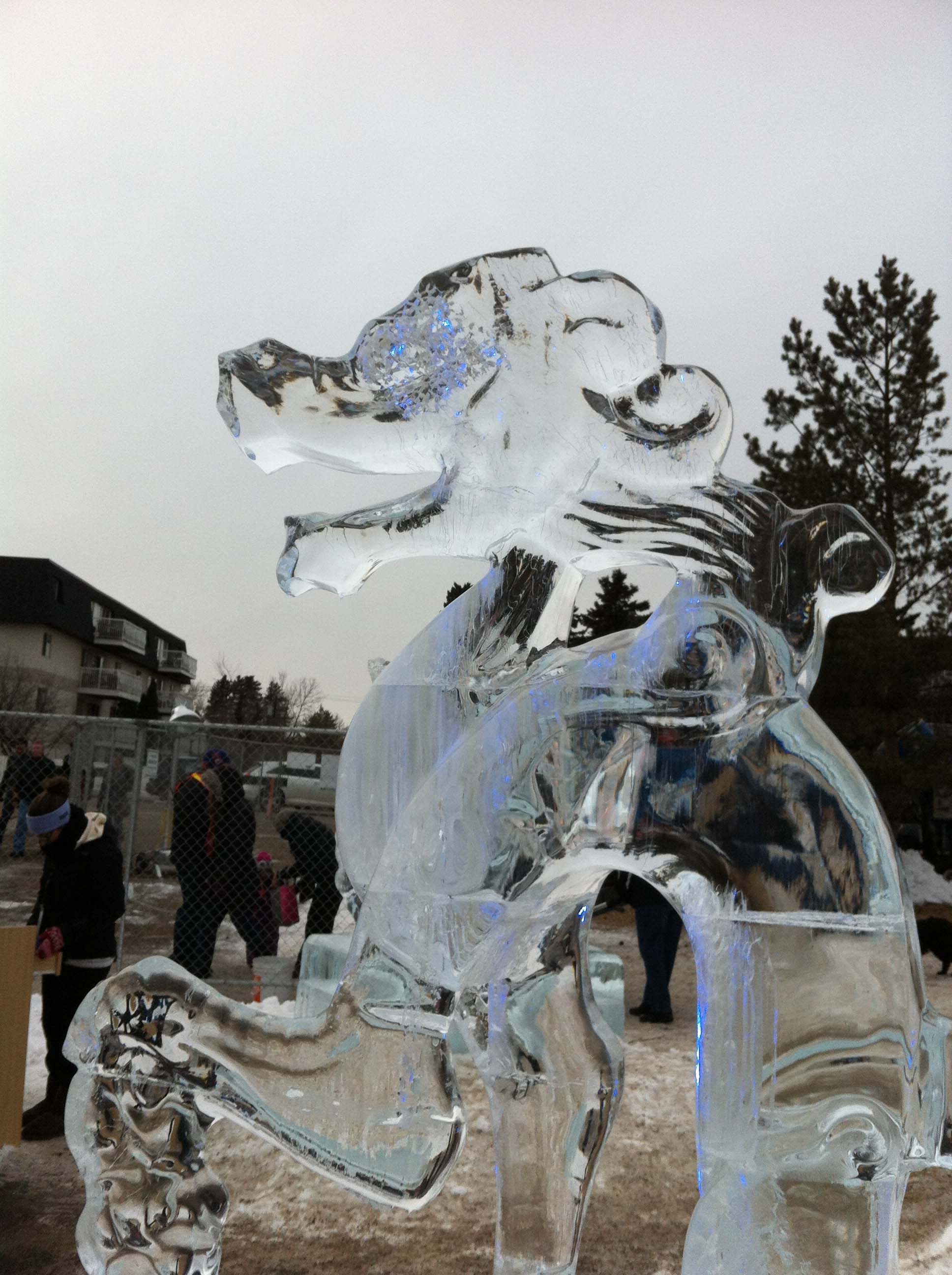 Trust us when we tell you that photos don't quite do these pieces justice.
Photo courtesy of Laura Engla
The park is open to the public from 2 pm to 10 pm on weekdays and 10 am to 10 pm on weekends.
Admission is $6.00 for adults, $3.00 for children 2-12 years old and under 2 is free. Family skating is offered from 2 pm to 10 pm throughout the festival.
If we as Albertans don't embrace winter with a big old bear hug, the alternative is cabin fever. This is life in a northern town and we choose to make it fun and fulfilling. If we didn't love it – or at least accept it – we wouldn't live here.
For the latest deals, snow reports and contests, sign up today to our SnowSeekers e-newsletter.