Fortress Mountain exists as exclusive catskiing operation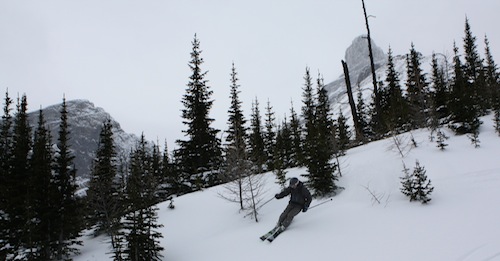 Fortress makes an ultimate private ski experience with KPOW Cat Skiing.
Photo by DOC POW
DOC POW
KANANASKIS, ALTA. — Big vistas and lots of natural half pipes jammed full of powder make up a good perentage of the shred menu at Fortress Mountain, found just outside of Canmore, Alberta.
KPOW Cat Skiing at Fortress Mountain sparked skiing back up at the resort after Fortress had been closed for a number of years. We have two superstars to thank for this: Leonardo DiCaprio and Joey O'Brien. The Hollywood blockbuster Inception was shot on site at Kananaskis' newest playground and as part of the deal the production had to fix a condemned access bridge.
However, you can't get up there unless you are willing to walk or hop in with O'Brien and his crew for a day of cat skiing. Who doesn't want a ski hill to themselves?
For those of us that are Alberta-based, this is a private ski experience that you can get out to and back in a day. For me it was about four hours door to door from Edmonton. From Calgary it's an hour west of COP.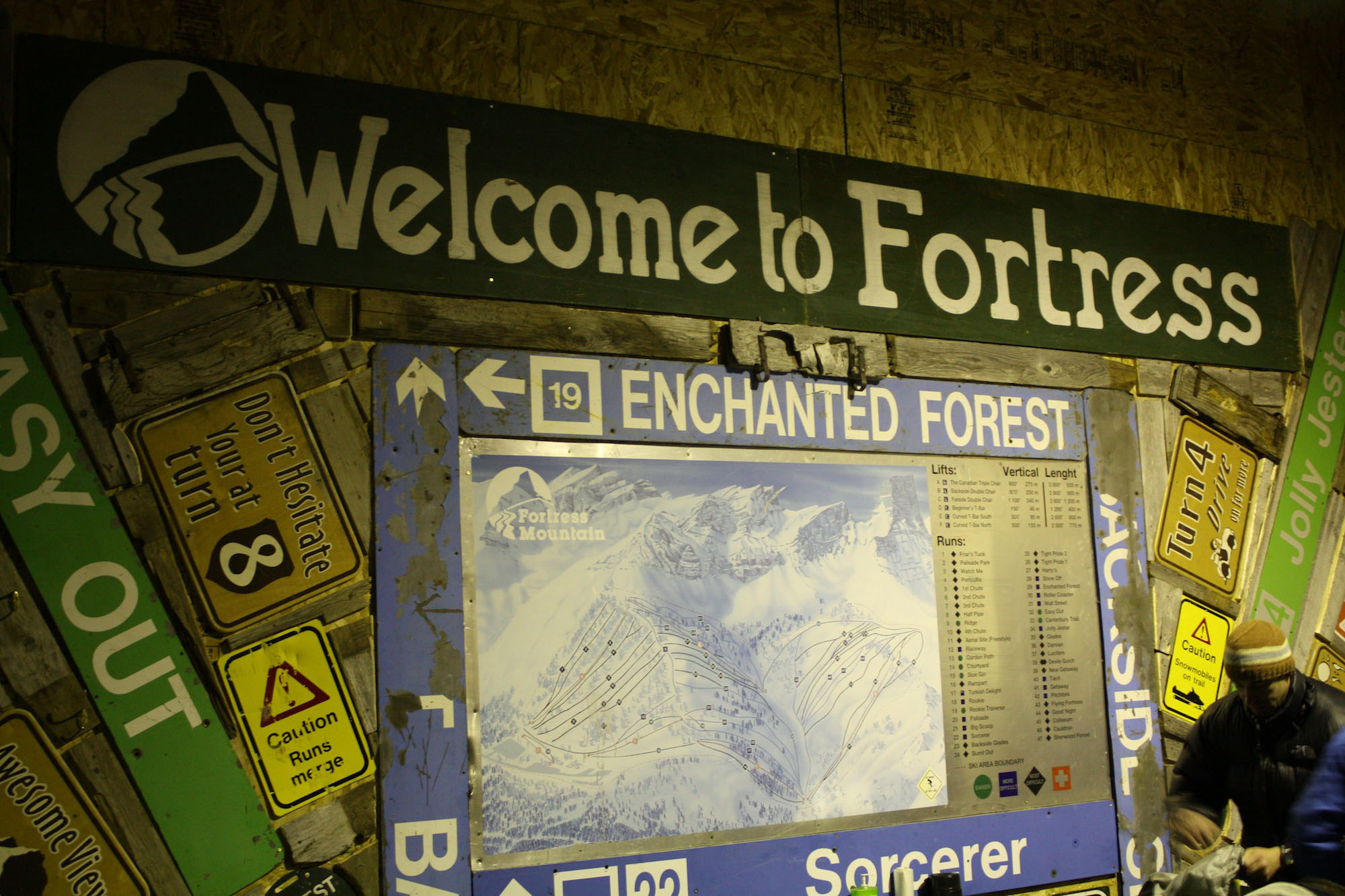 Fortess looks to come back as a full-fledged resort in fall-2014.
Photo by DOC POW
An environmental achievement
The Canmore-based O'Brien has spent the past four years becoming a skiing and environmental superstar by building the world's greenest ski resort. The re-birth of Fortress Mountain as a full-fledged resort is slated to open in the fall of 2014, and he'll be using a lot more than star power to fuel it. 
"We are sourcing the potential to include up to five types of energy sources (wind, solar, geo-thermal, hydro and gasification - burning garbage into fuel), making it the greenest in the world," said O'Brien.
The resort, operated for many years by Resorts of the Canadian Rockies, the owners of Fernie, Kimberley, Nakiska, and now Kicking Horse, made investments into Fortress to build out the lifts and the runs, all of which are still there today.
"Come the new development we'll be taking out all of these lifts and putting in new ones," said O'Brien. One thing that will remain is all the epic terrain. The runs are cut; you and your mates just happen to use a cat to get to them.
Not just for experts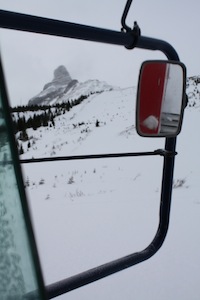 Fortress Mountain has seen lots of Hollywood action.
Photo by DOC POW
"Albertans make around five million ski visits each season and 2.5 million leave the province for their fix," said Fortress President Thomas Heath. "They typically leave in search of on-mountain accommodations and/or more advanced ski options."
Fortress may not offer that on-mountain accommodation yet, but the advanced ski options are definitely there with KPOW.
And don't just think it's for experts that have twelve friends. KPOW is set up to take singles and doubles as well. I'd suggest that if you can ski a blue run confidently you are ready for the cat ski offerings here.
"This was my first time cat skiing, and it was not what I expected. It's easier than I thought it would be," said Mark Parekh, who said he had no problem rallying 12 or so of his mates to join him for the day.
Get over to www.kpow.ca for the full skinny on Alberta's second cat skiing option.