Follow your North Star, Go SilverStar!
Are you ready to live the mountain life every day? SnowSeekers' own Doc Pow spent last season embedded in the snowglobe at SilverStar, getting his daily downhill turns snowboarding, returning to skiing after years away and being sure to get in his cross-country laps too! Read on to get a taste of his experience.
SilverStar Mountain Resort, BC - After a year and a half of all kinds of "interesting", an escape is just what the doctor ordered. I took the plunge, but as opposed to a weekend escape mine just happened to last for five months moving to a place I now will forever know as the "WonderStar."
SilverStar Mountain Resort is only 20 mins from downtown Vernon BC, but miles away from the ordinary. I moved into the snow globe for exactly that: to realize a life that was anything but ordinary. Read on to find what's in store and if you are looking for a sample, SilverStar has a contest waiting for you. Pack up the friends or family and follow what could be your new North Star. While you are there - I've got a few tips for those looking for a solid heaping of gnar! But my number one recommendation: get into it and learn what it means to live in a snow globe, whether it's 48 hours, five days or five months.
A quad chair to the gnar, with the 2018 opening of the Powder Gulch Express on the backside, changed the Star's destiny. Steep and deep, double diamond runs like Kirkenheimer, Doognog and Stardust will blow your mind with their natural half-pipe setting, ridgelines, and steeps that keep you gripped into the gear.
The backside's Spirit Bowl literally is out of this world, not only caked in pow but home to these old gnarly "tree skyscrapers" taken down from blizzards of the past, covered in moss makes for a first tracks setting experience that sends spirits sky-high.
---
---
Local Brett Woods (founder of Dialed Rides, mountain biking and snowshoe tours) and I spent a morning in the Spirit Bowl post 15cms fresh the night before. Lap after lap time-warped by. 
"I cannot believe it," he exclaimed, giggling like the schoolboys that we were reduced to. "what just happened, it's lunch time already – three and a half hours felt like 20 minutes, holy!"
There is something very exclusive about living on a ski hill, minus the hustle of any scraping or warming up of the car, getting your gear on minutes before the first chair opens. Think about taking the challenge this season, work and play in your dreams. 
While living out your dreams on the slopes of the Wonderstar, see if you can find a local's favourite double diamond run called Indiana Jones, you'll have hit the jackpot in one of the gnarliest runs in BC; skiers be aware, snowboarders in heaven with its tight gully and epic turns through the ravine.
---
---
I am not kidding you, I dreamed one night about meeting Harrison Ford and working to convince him he needed to do this run with me. (Celebrity seeking? Nicole Kidman and Keith Urban do have a place at SilverStar!)
Make the great escape! SilverStar has a contest for you to do just that:
Just more proof that it's possible to make your winter skiing dreams come true. And here's some more:
Explore Living in the Snow Globe with Doc Pow
Some select photos from the Doc's year living on the hill.
Moving about the resort is a wonder on its own. This winter amusement park, 25 mins from downtown Vernon, includes five lifts linked by ski bridges, tunnels, and connector trails over 10 km long. A trail network weaving you over or under the road and around the mountain in a way that has to be experienced to be fully appreciated. 
With 20 years snowboarding under my belt, while growing up on the Prairies, clicking back into Nordic ski potentials was another huge plus to my WonderStar life. One five min Gondola ride will take cross-country ski fans onto 80kms of ski trails! It's that good; skiers, alpine and Nordic, sharing the Gondola for their pow fix. They have built a snow city here - all you need is a way to move on snow and you are good to go.
WHEN YOU GO
SilverStar has a ton of opportunities for you to live, work and play within this year-round nature-based attraction. The WonderStar is home to so much space and a soul that shines. Read more about SilverStar on our destination page.
Book in time - if you can spend the season, do it, if it's gotta be something a bit shorter, fear not, the Star will not guide you wrong.
Maybe you want to consider working on the hill? Winter 2021/22 comes with both a full season's pass for SilverStar AND Revelstoke for WonderStar workers.
Follow your North Star this season, go SilverStar, and look me up when you get there as it's too good to not repeat again this season.
GETTING AROUND SILVERSTAR
There are four series of trails maps that you need for the winter at SilverStar:
Alpine/Downhill
Don't forget about Attridge, a great spot to experience your own private ski hill!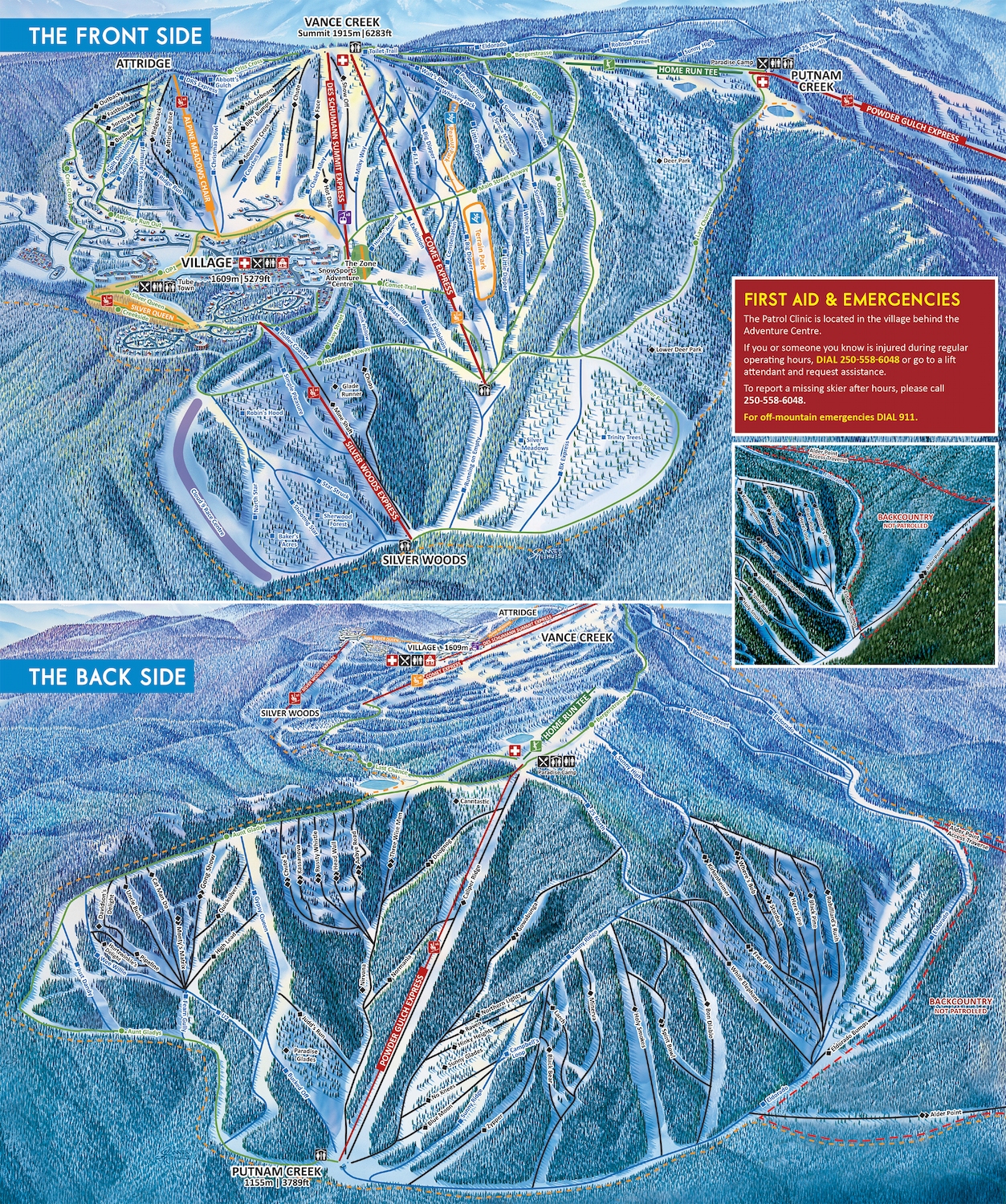 Cross-country Skiing Trails
Connecting SilverStar's trails with Sovereign Nordic centre next door, totaling 104km of Nordic ski bliss, Canada's biggest Nordic network, groomed daily.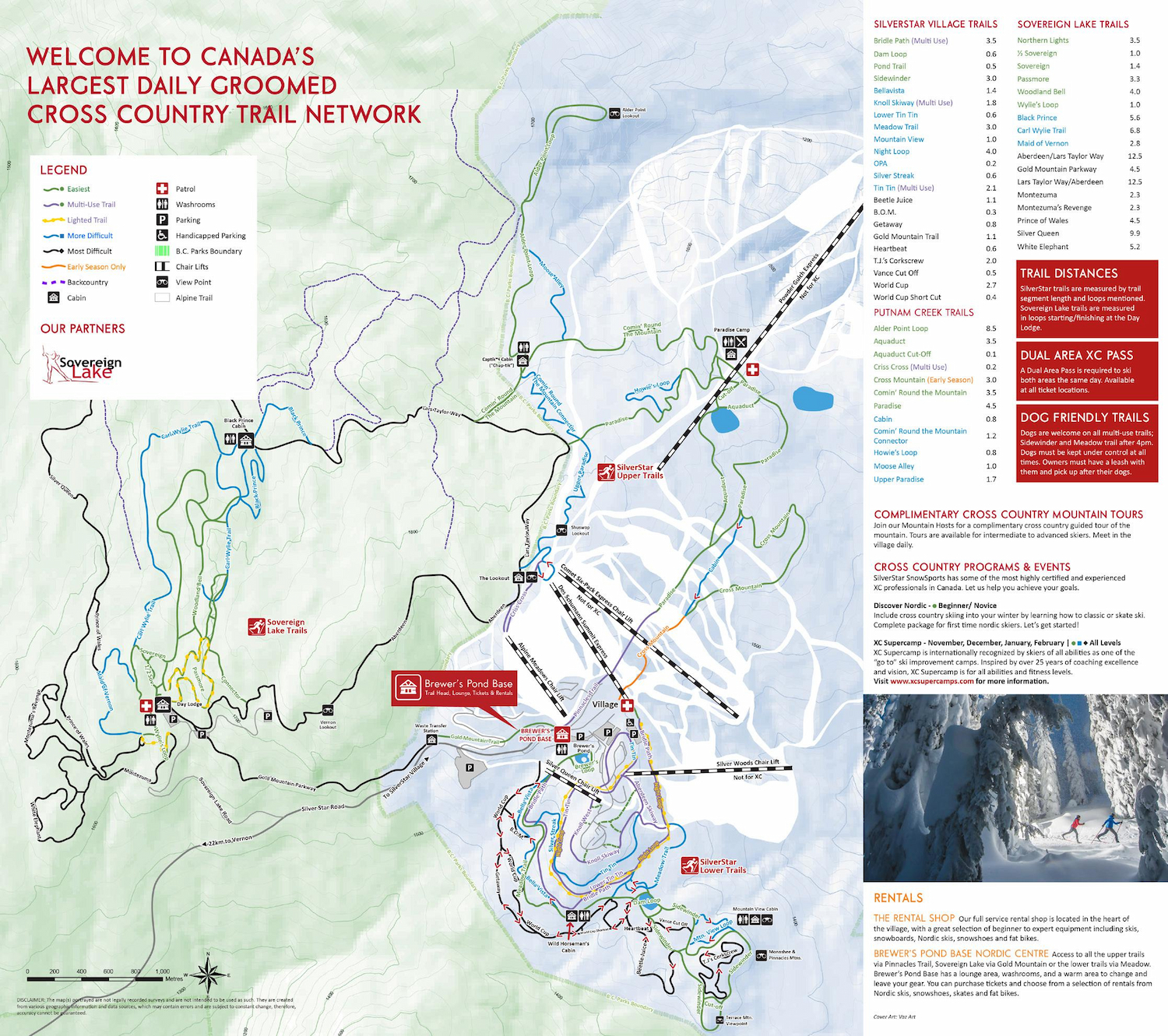 Snowshoe Trails
head out for a tour to the Horseman's Hut Cabin for dinner and watch for Dialed Ride's #discoshoe2022, a disco inspired snowshoe adventure launching this New Year's Eve (and yours truly as your tour guide).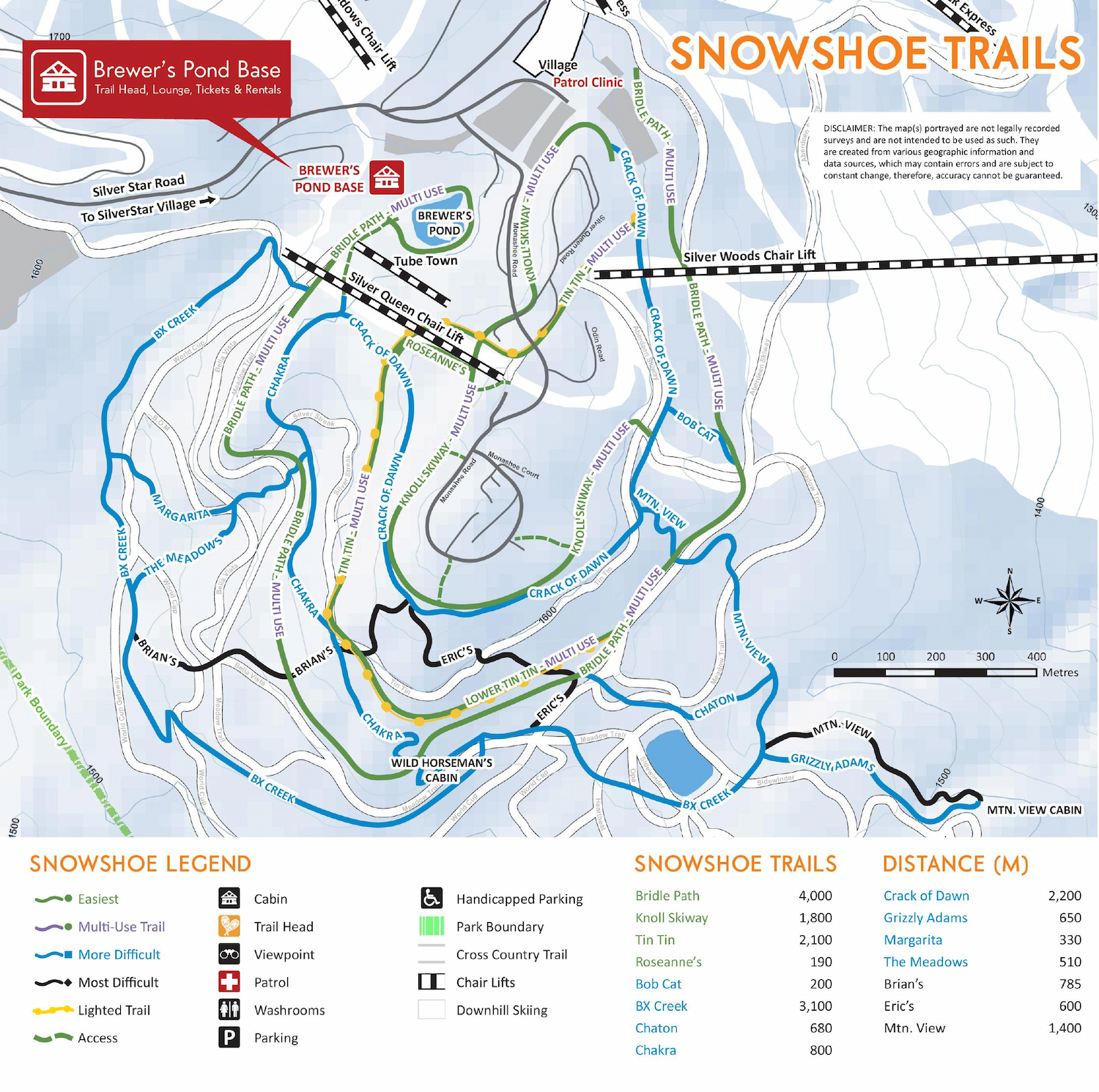 Fatbiking Trail Map
Yes go for it…#Bike365