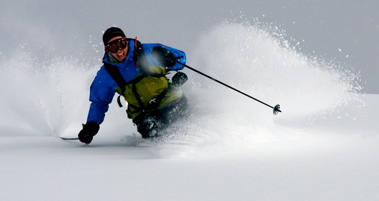 Photo courtesy of Northern Escape
DOC POW
TERRACE, BC – The Wrigley's Doublemint Gum folks had it right: double your pleasure, double your fun. Terrace, British Columbia's Northern Escape Heli-Skiing (NEH) has taken this motto to heart. Rather than just running a heli-ski operation, NEH has doubled our pleasure by offering cat skiing adventures as well.
Terrace is located in northern BC – about a two hour flight north of Vancouver – and if you've never been to there during the winter, then you have yet to experience the true definition of ski and snowboarding nirvana.
A game changer
"Terrace has the deepest, most reliable snowfall on the planet, and inevitably it can't come out of blue bird skies," explains NEH's GM John Forrest.
A down day is possible with any heli-skiing adventure; that's the cost of doing business. Sometimes the snow blows so hard that the blue birds can't fly fast enough. At NEH, your days of standing idly by while watching the snow fall are over; instead, you'll be taking in that view en route to your next run via their cat ski operation coming next season.  
"Since the company started seven years ago, we started the planning and researching into this offering. The whole idea is to guarantee powder skiing every day, and if you can't have that experience from skiing in the chopper, then let's get you out via the cat," said Forrest.
NEH is your oyster
The tenure set aside for this new offering is impressive. Over 6,000 skiable acres – the equivalent to about two-thirds the size of Whistler/Blackcomb – will be waiting to be devoured. Two cats will carry a maximum of 24 people.  The area includes everything from glade skiing within old growth forest to some of their most extreme terrain that has played host to some of the biggest names in snow sport films.  
"A lot of the Standard Films movies as well as Matchstick Production's Seven Sunny Days was filmed in this area," explains Forrest.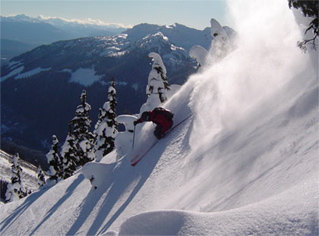 Photo courtesy of Northern Escape
Fans of skiing or snowboarding in the trees will be stoked. About two-thirds of the terrain is steep glades. Having been up to Northern Escape a number of times, I couldn't think of anything better. The tree skiing in the Skeena Mountain Range (home to NEH) is like nothing I have ever experienced: endless powder paired with overgrown trees filled with character mosses and unique features is the setting for this powder filled playground.
All systems go
"To my knowledge, we will be the first company in North America offering a full sized heli and cat skiing area. We will have the equivalent of a full-blown cat skiing operation just waiting there for our guests to get into. The terrain has always been there, so now we are taking full advantage of it. In the past, when we looked at days where it was puking snow, it was tough, as we couldn't fly. However, they are the best days to be skiing. Now, with the snow cat, we will be there," said Forrest.
Double your pleasure, double your fun. Pack the snorkel gear and make it all systems go for Terrace this season. Just don't forget the gum; you'll need it to break up the perma-grin! 
With an average annual snowfall of 480 inches (1200 cm), Shames Mountain is a powder hounds happy place. Only 35 kilometers from Terrace B.C., it offers 28 runs and plenty of access to backcountry bliss. Planning a weekend get-away is easy with five flights arriving daily from Vancouver on Hawkair or other choices from Air Canada. Rent a car at the airport using the #SkiNorthBC discount campaign then toss the bags in a welcoming room at a local inn or lodge then hit the powder.
If you go
Visit the official Terrace website to learn more about the region http://www.visitterrace.com/stage.php/events/activities
Check out the conditions at Shames Mountain here http://mymountaincoop.ca
Fly into Terrace via Air Canada and Hawkair with daily non-stop daily service: http://www.yxt.ca
For all your Travel Northern BC details, the folks from Northern BC Tourism can help make the planning process smooth. http://www.travelnbc.com
#SkiNorthBC and explore more. SnowSeekers has partnered with National Car rental to secure you a SnowSeekers preferred rate. Make a reservation online, or with an agent and in the Contract field enter XVC4SNO for a savings that could cover your ski pass cost every day.