Restaurant at the base of Whitefish Mountain Resort has an atmosphere worth experiencing
CURT DERBYSHIRE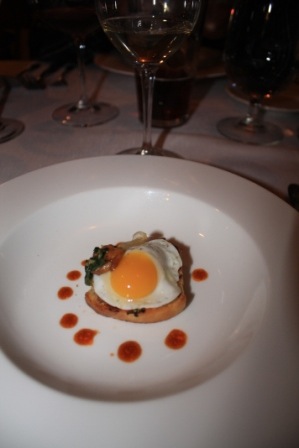 Cafe Kandahar definitely serves up some delish dishes.
Photo courtesy of DOC POW/SnowSeekers
WHITEFISH, MT — Deciding on where to eat in an unfamiliar destination is fraught with the perils of gaudy chain restaurants, below average copy-cats, and cookie cutter look-a-likes. While some of these offer respectable meals, the lack of a memorable experience - the general sameness of it all - can leave many feeling underwhelmed. 
Fortunately for Whitefish, Montana diners, Café Kandahar is ready and waiting to transport you to another plane of dining existence. A dimension where time is absorbed into the beautifully complementing flavours put forth by Executive Chef Andy Blanton, and delivered with utmost appreciation and knowledge by Sommelier Andy Kriss. At Café Kandahar you can relax, converse, take more time than you need, and truly enjoy the experience and atmosphere.
Local, creative, and flavourful
The small, unassuming dining area is located in the Kandahar Lodge, which is part of Whitefish Mountain Resort's legendary base area and a quick 15 minute drive up the hill from town. Upon being graciously greeted by the hostess you become immediately aware that you're in store for a memorable evening.  Every member of the Café's team is informed, confident, and absolutely top notch, a trait that is no doubt fostered through the two Andy's leadership and creativity.
"It's not dinner … it's a dining experience," said Kriss. "You've got to eat food three times a day, every day of your life, but we're seeing what we do as an event."
While the menu does retain one relatively stable section, the Café Kandahar's true brilliance is in the dynamic and adaptive offerings that Blanton delivers on a daily basis. Keeping a focus on seasonality and locality, Blanton's dishes are thoughtfully constructed using ingredients from the surrounding region whenever possible, always offering items at their peak freshness.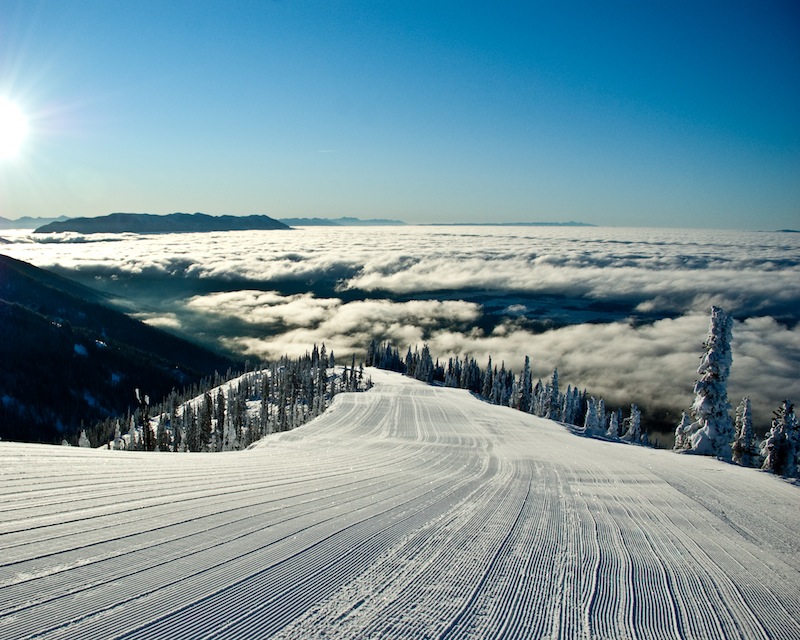 Cafe Kandahar is the perfect end to an amazing day on the slopes of Whitefish Mountain Resort.
Photo courtesy of CURT DERBYSHIRE/SnowSeekers
"A restaurant may be consistent, but where's the love and where's the fun in it?  The whole changing menu challenges us to be creative, it pushes us to be better and we're constantly learning more things about not only ourselves but what dishes work well together. We get this feedback consistently. We can visualize the flavour and how it might work, but the proof is in the pudding."
The perfect team
Blanton's exploits are becoming well known throughout the United States, as he has been a James Beard Foundation Award semi-finalist for the last two years. The national organization, named after the champion of American cuisine and offering the most prestigious recognition in the country, selects the top regional chefs every year.
Having met in 2007 at a "Pinot Camp" in Oregon, Blanton had a strong inkling that he and Kriss would be a great team, for a variety of reasons.
"I was impressed with his knowledge then.  We had a similar background, where we started young and are very passionate about what we do. It's a really good fit for Café Kandahar, me and him.  And we're both named Andy."
Luckily for the residents and visitors to the Whitefish area, the two Andys have and continue to be in excellent form, building Café Kandahar into one of the finest restaurants and dining experiences you can find in the Northwest.
Know of any other top dining spots in Whitefish? Let us know in the comments below.