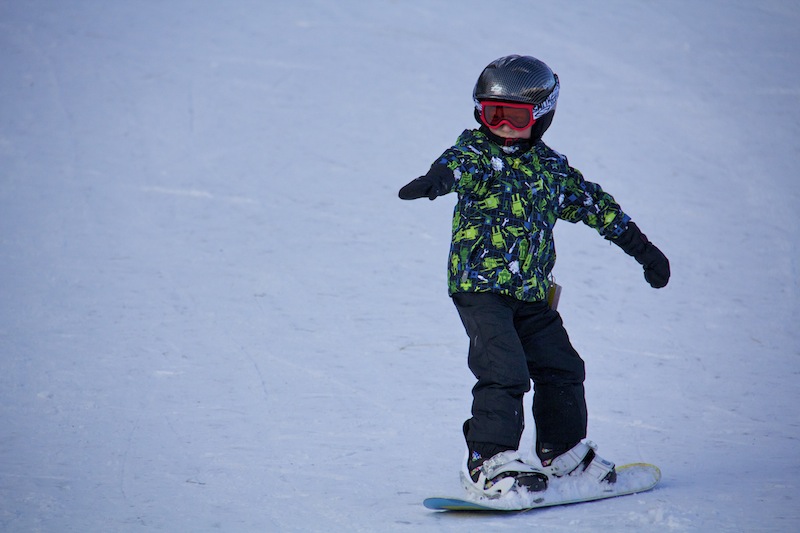 Photo courtesy of Sam Schofield
The North Road is a Castle Mountain classic in every sense, starting with the functional, geographically-inspired name. This no nonsense, winding road down the north side of the mountain operates on so many levels, making it a vital cog in any regulars' repertoire.
Offering the lowest-grade descent from the Blue Chair, the North Road actually served as a primary "beginners" run for many years in Castle Mountain's pre-Huckleberry Chair days. While it still operates as this today, it's cat-track style and narrow swath make it a little less favourable when compared with some of the newer terrain. 
So, what is the North Road then? Well, the North Road is not just the easiest way down the main mountain, it's the facilitator for nearly all runs to the skiers left, whether delivering you to the top or getting you back to the lift. It plays host to all sorts of little jibs, jumps and drops to entertain a wide variety of ages and abilities, even when the snow has been all used up on the rest of the hill. And it even offers a summer road to the mid-mountain for maintenance trucks and huckleberry pickers. 
You might say that North Road is the lifeblood of Castle Mountain.