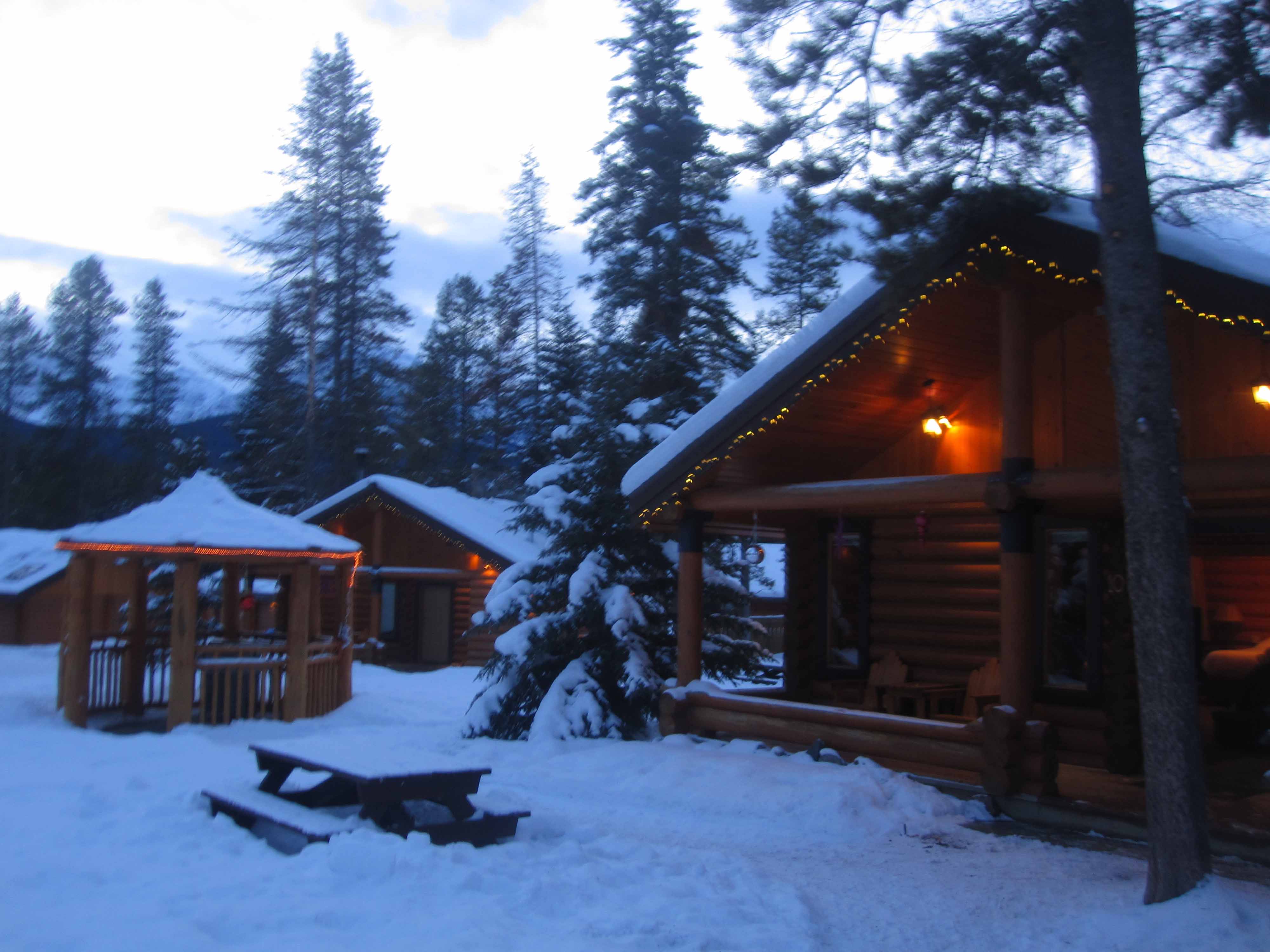 Castle Mountain Chalets offers individual cabins and an outstanding location for both relaxation and adventure.
Photo by Sterling Todd Keys
STERLING TODD KEYS
BANFF NATIONAL PARK, AB — After a day of skiing, hiking, and only taking a small break to grab a packed lunch in the trees, it was almost torture to think about the long drive back to Edmonton from the Lake Louise Ski Area.
Fortunately, nestled between Lake Louise and Sunshine Village, just off of Highway 1, is the saving grace of Castle Mountain Chalets.
A cluster of beautifully designed cabins form these accommodations, and each cabin is individually rented out and furnished for great comfort. After checking in at the rustic convenience store at the entrance of the grounds, which is fitted with a functioning old-fashioned gas pump, we made our way to our private cabin and began unloading our gear.
It's a great feeling to be surrounded by towering mountains after spending the day playing around in them, when you can take a moment to just relax and let their quiet grandeur truly sink in. Arriving at our cabin, we were blown away by the rustic feeling and sense of comfort that we were greeted with. The staff of the resort had even stocked the cabin's fireplace full of kindling and wood, with a note on the table indicating that we most likely would need it after a long day of skiing. Nice touch.
A fantastic starting and ending point
The grounds themselves provide ample entertainment for guests, with large common areas throughout the resort including the Activity Centre, complete with a communal hot tub and gym. As with our own, each cabin is fitted with a full kitchen, making Castle Mountain Chalets a great place for an extended stay in Banff National Park.
To top if all off, being close to both Lake Louise and Sunshine Village, as well as being an excellent starting point for many cross-country skiing trails, this resort truly is a hidden gem for people looking to get away from the traditional hotel-style lodgings.
Unfortunately, there is only so much a body can take before it says enough is enough. An early morning of driving combined with a full day of exhilarating turns in the snow translated to a very early evening after a dip in the hot tub to relax. Besides, we had another early morning ahead: Golden and Kicking Horse Mountain Resort awaited us.