Banff is undisputedly one of the prettiest places to visit in Canada in winter. What makes it so special is its prime location in the Rocky Mountains and easy accessibility to all sorts of winter adventures – from dogsledding to fat- tire biking to skiing, and even caving and icy walks into beautiful canyons.
If you can tear yourself away from the view of towering Cascade Mountain in downtown Banff then here are some of the awesome things you can do, either on your own or with a guide from Discover Banff Tours.
1. Check out Johnston Canyon either by day or night. Strap on a set of ice cleats before you explore the length of the canyon via a set of steel catwalks. Marvel at the beauty of the frozen waterfalls, peer into the ice-covered pools and listen to the rumble of water flowing beneath the ice. During the day you might be lucky to catch ice climbers in action.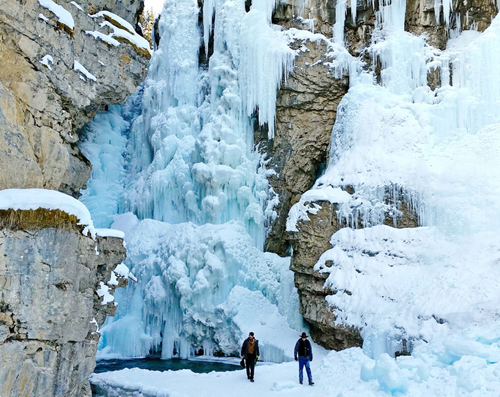 2. Fat-tire biking is hugely popular and very doable around Banff. Rent a bike from Soul Ski and Sport and try the easy yet scenic trail along the Bow River if you're a first-time fat biker. If you don't mind the odd hill, ride the Spray River Trail to the bridge and back, a distance of roughly 12 kilometres. Expert riders will have fun on the Tunnel Mountain trails.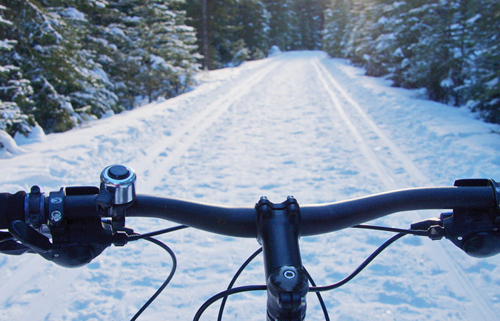 3. On cold days, try the caving tour in nearby Canmore. With a constant temperature of 5 C, this tour is available on any day of the year for anyone 10 years and older. Crawl, slither, climb and rappel through the Rat's Nest Cave while you admire crystal clear pools and beautiful stalactites and stalagmites.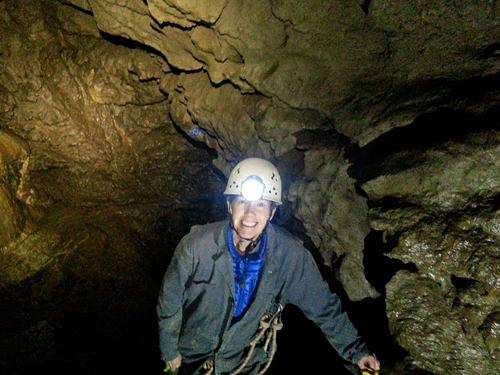 4. Dogsledding is perfect for couples and families. With loads of tour options, you'll have to decide if you want to sit back and relax or take an active role in mushing your own sled. Most tours are about two hours long and include some time harnessing and feeding the dogs. This activity can't help but bring a smile to your face.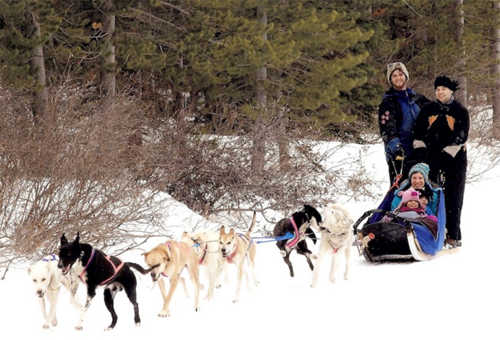 5. For loads of additional ideas no matter what the season check out either Parks Canada in downtown Banff or head to the Visitor Information Centre and Parks Canada Desk at the Heritage Train Station. Not only is the parking free here but you'll find coffee, all sorts of historic photos and interpretive panels. At both places you can pick up maps and get up to date reports on conditions and wildlife sightings.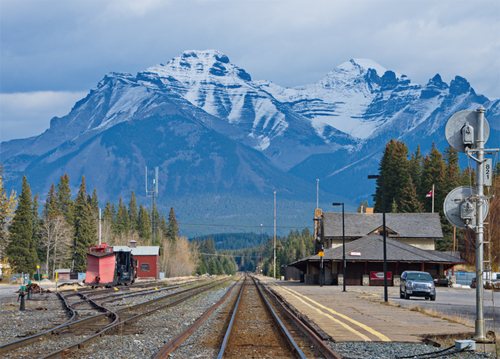 Wondering where to stay? Rocky Mountain Resort with its picturesque views of Cascade Mountain is perfect for those who want more space than the typical hotel room offers. Cook in your own condo, dine at the onsite restaurant, or take the free shuttle into Banff. Skiers will love the five times daily shuttle service to either Sunshine Village or Lake Louise. And everyone will love the outdoor hot tub.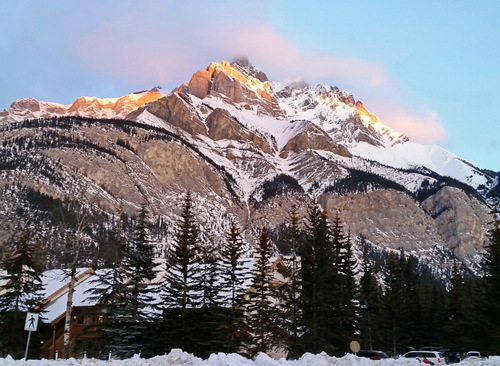 If you go:
For more on adventures in Banff and surrounding areas, check out

 Discover Banff Tours.

If you are looking for accommodations in Banff, visit 

Best of Banff for some ideas.

Ready for a winter adventure in Banff? Share this page with your friends to get them excited about everything from fat-tire biking to caving.