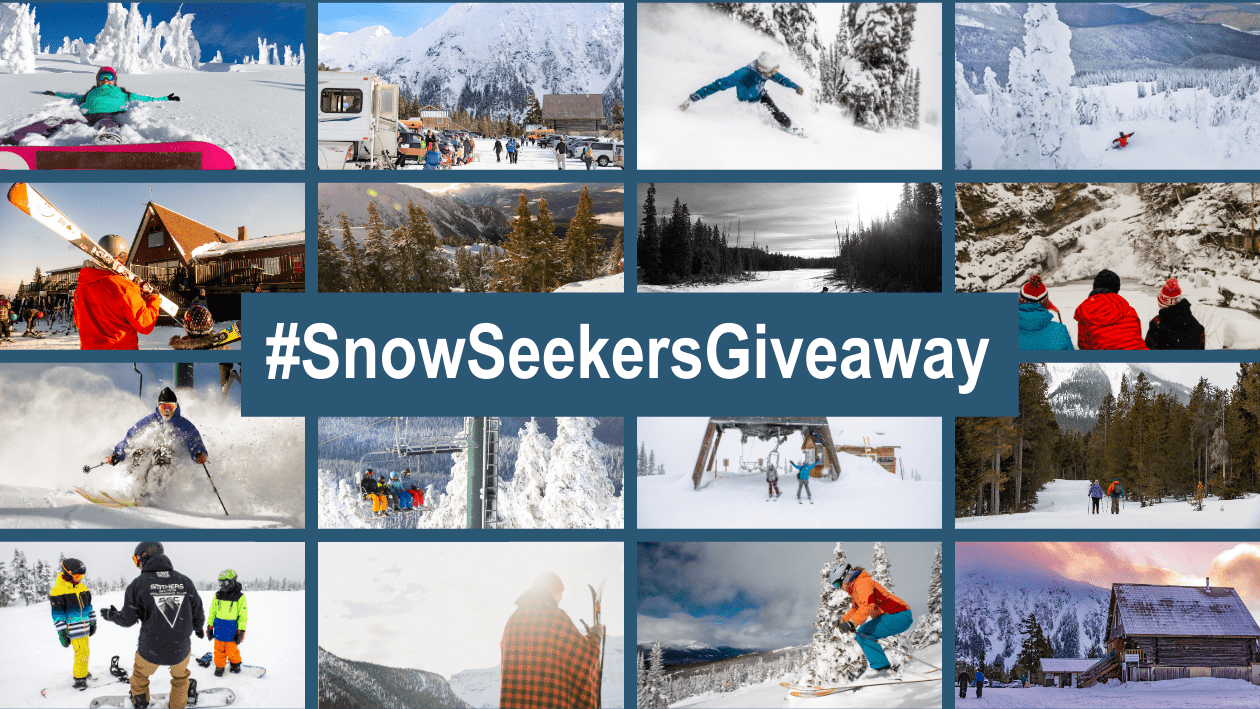 How to enter
Each step you complete gives you another entry!
1. Post public photos or videos of your favourite snow moments on Facebook, Twitter, or Instagram. Each post in another chance to win!
Use the hashtag #SnowSeekersGiveaway
Tag @SnowSeekers (@IAmASnowSeeker on Twitter)
Skiing? Boarding? Tell us what you want to level up in 2021
2. Make sure you're part the SnowSeekers crew on social media. You'll find extra ways to win here too!
We will announce the winner on Social Media on Tuesday, February 16th, 2020, so check in with @SnowSeekers on the day to see if you've won!
Put a reminder in your Calendar.
3. Sign up or reconfirm your subscription to SnowSeekers' newsletter
Prizing
Ski or snowboard lessons, equipment rentals, and lift passes for two for a resort or club offering these services in BC or Alberta in the 2021 winter season. This prize will be awarded by random draw to one contestant who meets the contest requirements. 
The winner will be announced on Tuesday, February 16th, on SnowSeekers' social media channels.
The named winner will have 48 hours to contact SnowSeekers to confirm their win.
If no contact is made with the winner within 48 hours, a new winner will be drawn.
This prize is to be redeemed by April 1, 2021 and is not transferable to next season.