Closing ceremonies for the '15/16 season @MarmotBasin this wknd. Photos by the talented Mike Gere! #myjasper pic.twitter.com/5dErSbcRQB

— Tourism Jasper (@TourismJasper) April 25, 2016
SNOWSEEKERS
Nothing quite says spring skiing like bears coming out of hibernation and hitting the ski slopes, which happened not just once, but twice, this past in Alberta's Rockies. The bears were spotted roaming the slopes of Marmot Basin and Lake Louise. 
It must have been the final celebration of the ski season at  Marmot Basin's that brought out a lone grizzly bear that headed up Old Road and Bunny Hop runs. Staff responded quickly and efficiently, safely diverting skiiers off the runs that the bear was enjoying on the bluebird closing day. 
Warmer-than-usual spring weather has caused the bears to wake up about a week early this year and getting reacquained with their  summer stomping grounds. All summer, grizzly and black bears are commonly spotted on the slopes of Marmot Basin looking to forage for berries and and other goodies.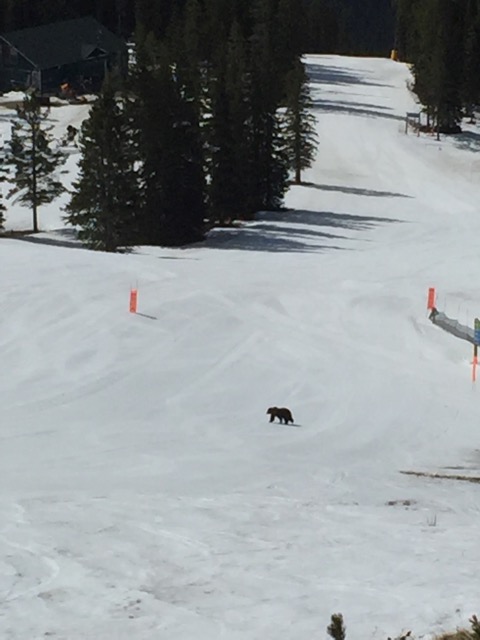 Photo provided by The Lake Louise Ski Resort
Further down the Icefields Parkway, Lake Louise resident Olivia, the grizzly bear, decided to go for a couple of turns on a beautiful day at the resort.
Skiers and snowboarders were diverted to backside for about three hours while Olivia went slip-sliding down several runs, including Pine Cone Way, Wiwaxy and Cameron's Way. Staff alerted Parks Canada who ensured that she had lots of space to roam and explore the slopes.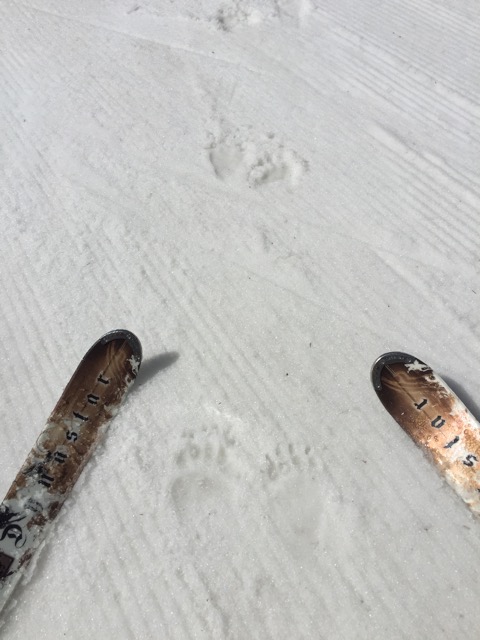 Photo provided by The Lake Louise Ski Resort
Who knew bears love the snow as much as we do!?
There's still time to hit several resorts before they close. Check out when your favourite mountain is closing here. 
Did you know Sunshine Village is hosting SnowChella this spring, a free concert series every weekend until May 23rd. 
Share this story with your friends who love spring on the slopes as much as the bears do!