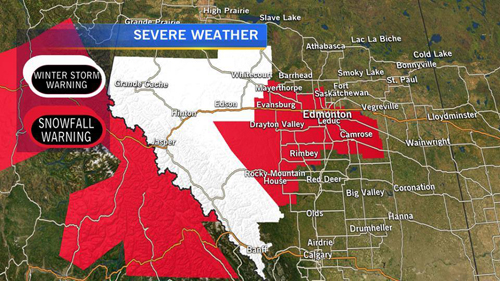 Severe weather is on it's way.
Photo by CTV Edmonton
SNOWSEEKERS
The first major storm of the 2014/15 winter season is set to hit Canadian resorts as early as tonight (November 26). We at SnowSeekers are super stoked! If there is a time to call in sick to work, it is now. With Banff National Park and Jasper National Park expecting a whopping 50 - 75 cm each by Friday. It's time to break out your snorkle and get out there, the powder is going to be deep. Check out resort's reactions to the news here. Stay in the know about your favourite mountain's snow conditions while you're at it.
Sunshine Village
With reports of 50+cm by Friday, Sunshine Village is the place to be! Did you know they just recently opened? Check out how awesome it was here.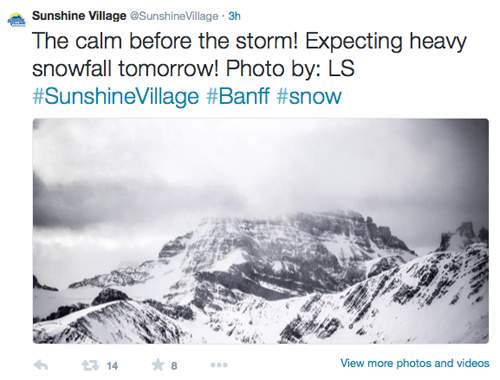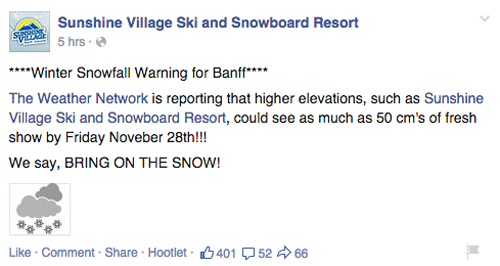 Fernie 
Fernie is looking in fine form! Have you heard of the Fresh Tracks Program? If not, check this great video out and sign up. You will definitely want to catch first turns in this powder.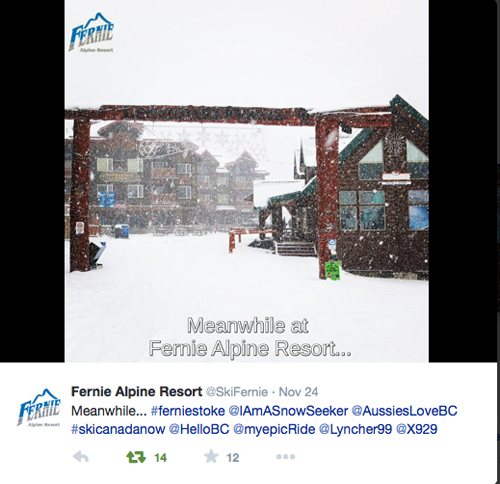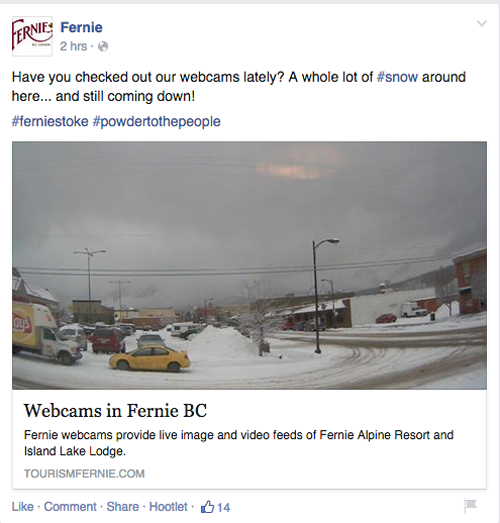 Golden
Golden is about to get absoultely dumped on. Remember there are no friends on a powder day. With this snowfall we might have an early opening date at Kicking Horse. Check out our opening dates for all BC and Alberta resorts.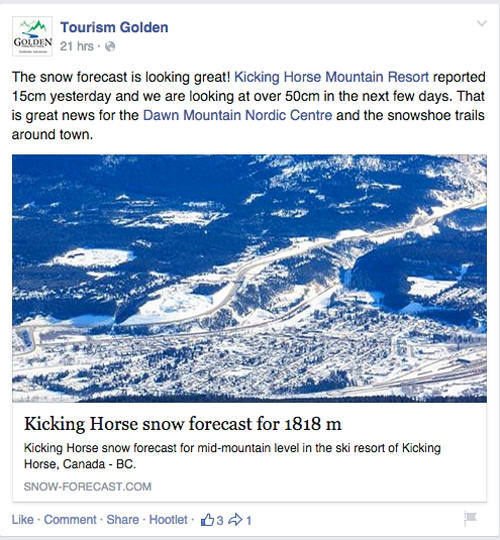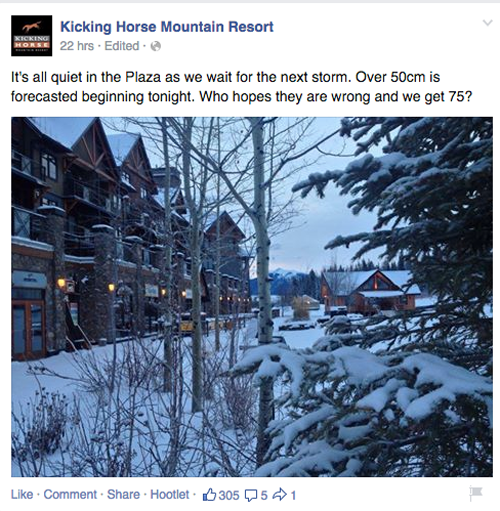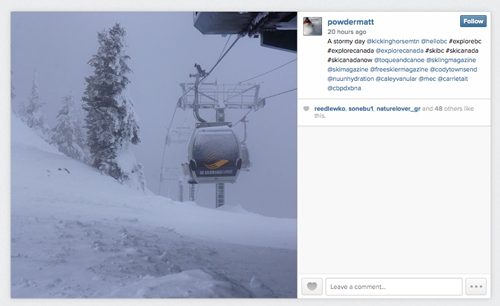 Kimberley
Kimberley, you look lovely. To make things even better, they are including night skiing and more glades for the 14/15 season. Read all about what's new.