LIZ FLEMING 
In a flash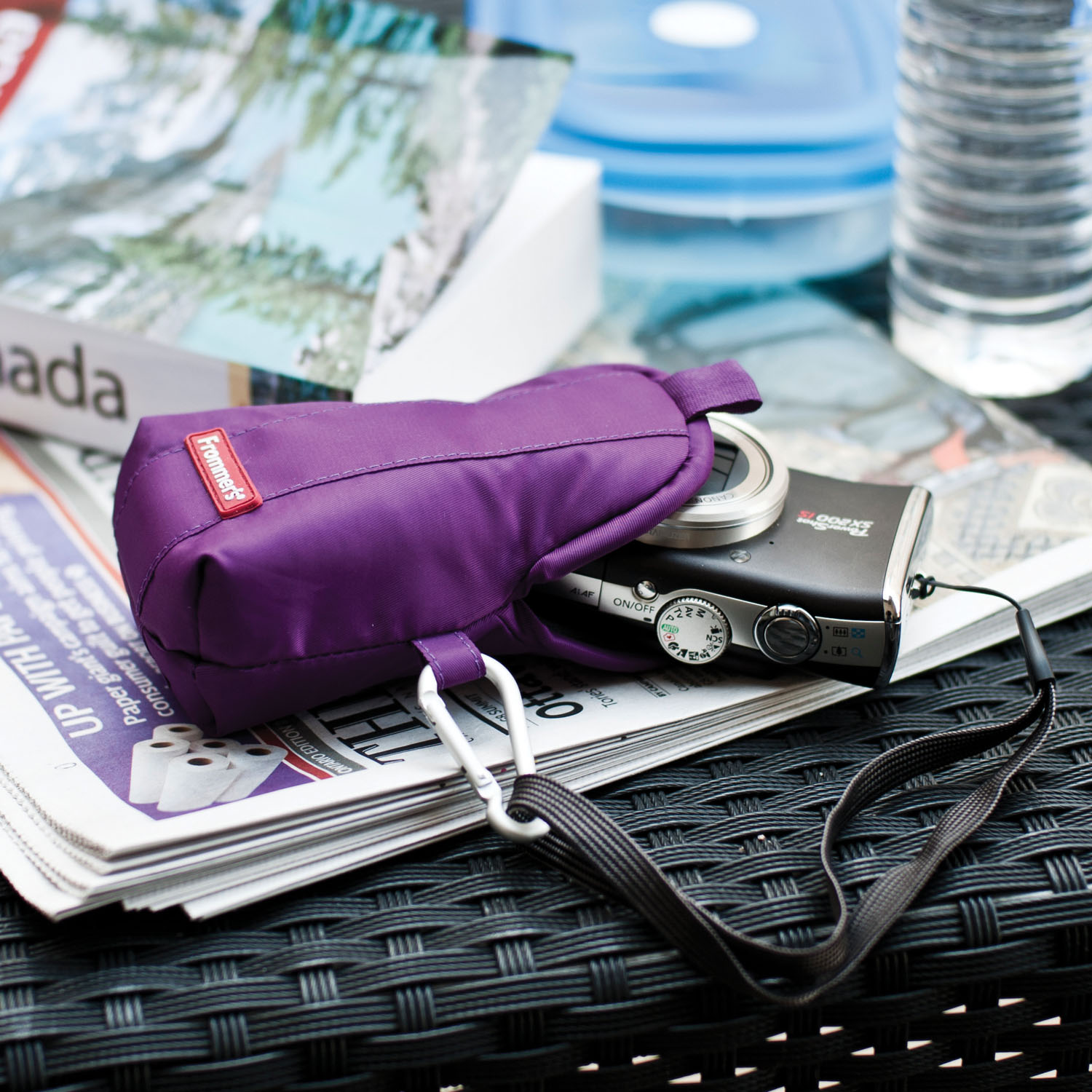 Photo courtesy of www.luglife.com
Small things have a way of going AWOL in bags and backpacks. If you spend more time searching for your tiny camera than using it to get great shots, let Frommer?s Flash Digital Case save you some precious time. Created with not only convenience but also great photography in mind, this case clips to your backpack or belt loops for easy access as well as a magnetic mouth that opens silently so you won?t disturb the bird ? or that boarder - you?re trying to photograph. The water-repellant Flash Digital Case has soft, padding to protect delicate cameras and an inner pocket to provide storage for extra batteries or cards. Available in a range of shades for $21 from www.luglife.com
 Be safe not sorry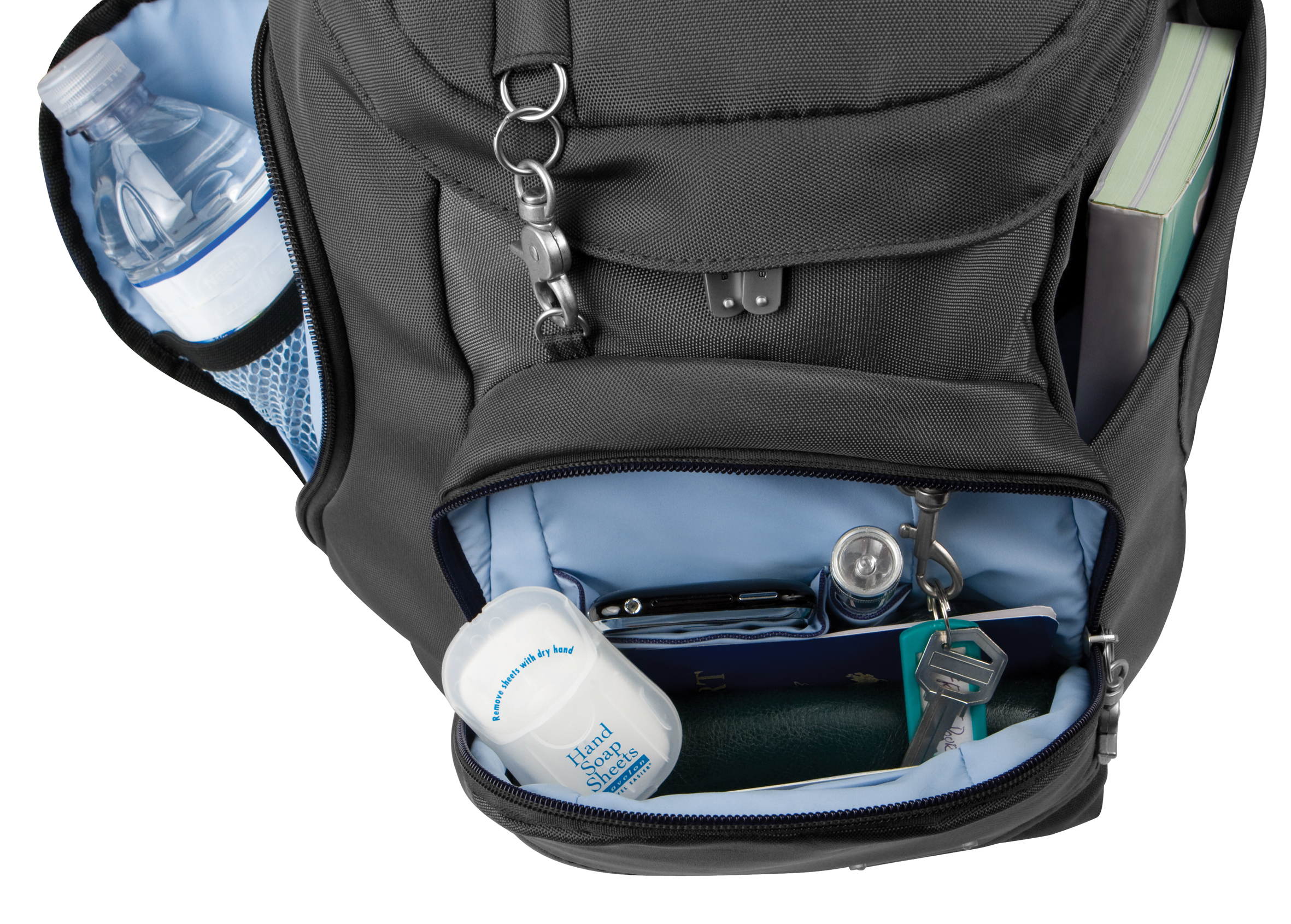 Photo courtesy of www.hedonics.com
When you?re on the road, it?s all about keeping your gear safe.  This well-made Anti-Theft Backpack is a traveller?s dream ? and a thief?s worst nightmare. Featuring slash-proof side and bottom panels made of solid, chain link wire mesh, it also has cut-proof cable-fortified straps, as well as a clasp that locks and attaches to your belt loops etc. It?s all guaranteed to help foil grab-and-go attempts. The comfortable backpack will keep your gear safe and protected from even the most determined crooks. It?s available for $69.99 on-line only from Hedonics at www.hedonics.com or 1-800-387-5533.
Germaphobes, this one?s for you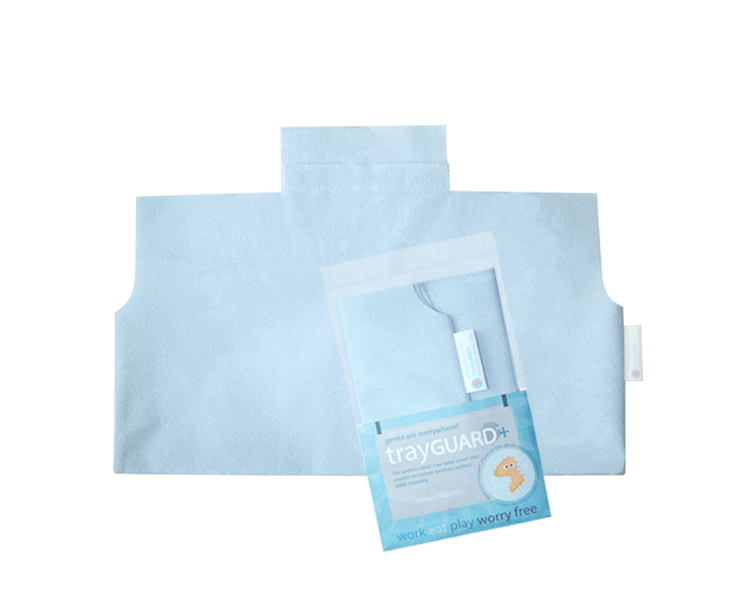 Photo courtesy of TrayGUARD

There?s no shame in admitting how much you hate the thought of the germs that might lurk on your airline tray table? No shame in that. The TrayGUARD has you ? and that potentially gross tray table ? covered. Using the same antimicrobial technology as an FDA approved facemask, this fairly unobtrusive cover won?t cause your seatmates to stare for too long. It features a chemical-free compound that works continuously to keep germs at bay. Unlike wipes or gels that require frequent reapplication, the TrayGUARD claims to do its job until you discard it. Made from 100 per cent recycled PET plastic bottles and reusable until soiled, the TrayGUARD comes in a package of two. Available for $15.98 U.S. from www.amazon.com
Editor?s Note: Gear To Go does not test these products and makes no comment on the manufacturers? claims.