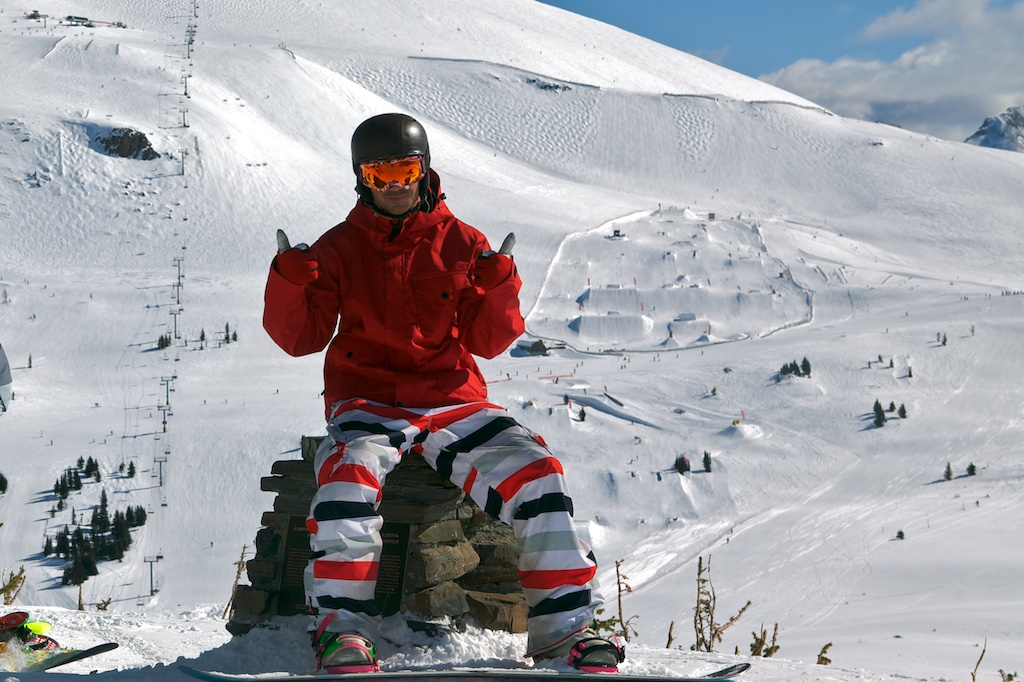 Sunshine Village has always been a proud supporter of snowboard culture. World Snowboard Day, on Dec. 18, is a natural extension of that.
Photo courtesy of Sean Hannah
CALGARY, AB — As an early supporter of snowboarding, Sunshine Village Ski and Snowboard Resort has for many years recognized the unique value riders bring to snow sports.
Now, Sunshine is joining with resorts around the world to celebrate riding on Dec. 18th in the form of the 6th annual World Snowboard Day.
This event provides an opportunity to snowboarders of all levels to discover, enjoay and celebrate the snowboarding culture and the joys of the sport. It involves federations, equipment manufacturers, ski schools, clubs, pro riders and environmental groups.
The festivities
"It's also a way of reminding snowboarders that they are more than welcome at Sunshine," said John Scurfield, Senior Vice-president Resort operations, Marketing and Sales.
Last year, more than 25,000 enthusiasts participated in one of the 170 events in 39 countries. Since the event began in 2006, more than 100,000 people have taken part.
Sunshine has a series of activities lined up for the day: free Salomon snowboard demos, a small park feature in the Village for snowboarders (photographs will be taken), a drink special just for snowboarders at the Mad Trapper's Saloon in the Village, and—of course—our famous mini-terrain park will be open to all snowboarders. There will also be free giveaways of nifty Sunshine Village swag in the Village. Sunshine is also offering 20 per cent basic snowboard rentals and off the Discovery snowboard lesson to anyone who mentions World Snowboard Day.
About World Snowboard Day
World Snowboard Day was created in 2006, by EuroSIMA (the European boardsports manufacturers' association) and the World Snowboard Federation, an international non-profit organization.
There will also be an official after-party at the Dancing Sasquatch in Banff. There is free entry for Sunshine pass and ticket holders. For more information, please see www.world-snowboard-day.com.