FRANCIS ARGOUIN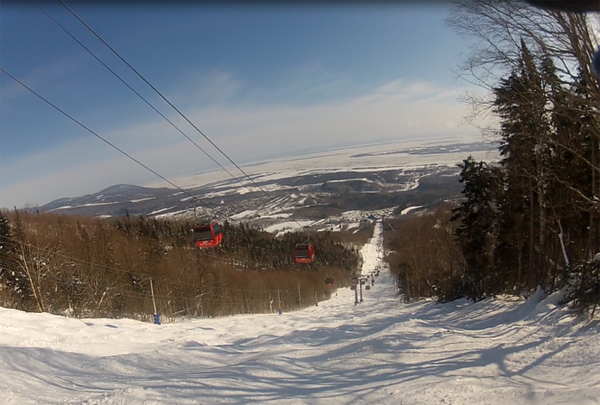 Moguls anyone?  If you think you can make it down the Gondoleuse ski run without stopping, than you?re a stronger skier or snowboarder than I. This is what eastern skiing is all about, long crushing mogul runs. A visit to Mont-Sainte-Anne wouldn't be complete without at least one top to bottom run of the gondi line. A classic run at Mont-Sainte-Anne.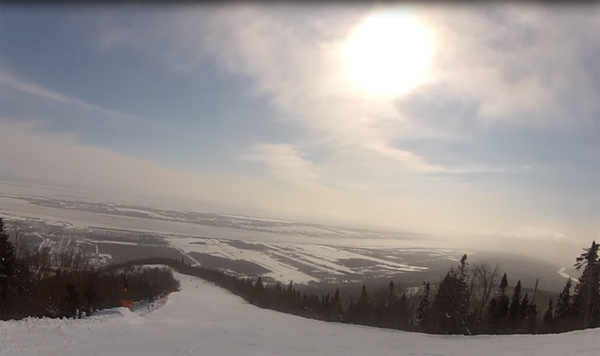 Far away in the distance you can catch a glimpse of North America's oldest city, well over 400 years old (Quebec City).  Only 30 minutes away to discover some European charm in Old Quebec. 
They started skiing at Mont-Sainte-Anne in the 1940s and the tradition continues as strongly as ever to this day at this Eastern Canadian giant. The resort is located only 40kms away from North America's oldest city (Quebec), so come sample the Joie de vivre and soak in some outstanding views of the mighty St. Lawrence seaway as you navigate your way down one of the many of runs (69 in total)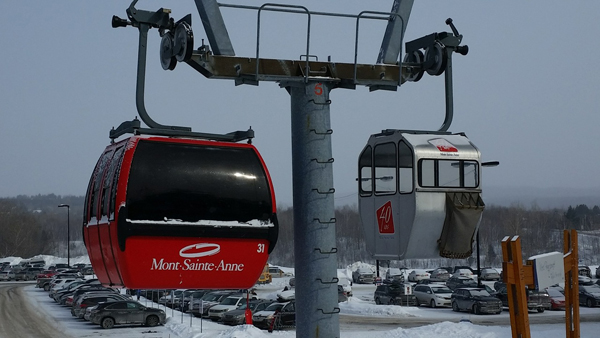 The resort is steeped in tradition. Did I mention that hospitality is second to none?
How's this for uncrowded, wide open runs as you ski down to an ocean backdrop? The St. Lawrence seaway provides breathtaking views.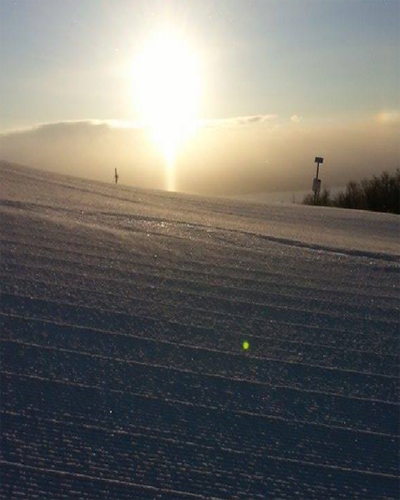 Grooming at Mont-Sainte-Anne is also high on the guest experience. There is no shortage of great grooming to be found on the mountain.  
For more on the resort and its experiences, ski over to http://mont-sainte-anne.com/en/winter/
Now that you scored your ski legs @montsainteanne we suggest you head west for some epic POW days @skifernie.  Check out what happened there this month by skiing over to this SnowSeekers story http://www.snowseekers.ca/massive-snowfall-fernie
Seeking more kodak moments?  You need to get to the Horse, Kicking Horse that is in Golden BC, the west is calling, answer the call http://www.snowseekers.ca/britishcolumbia/kickinghorse/articles/2262/boom-means-its-powder-day-kicking-horse-mountain-resort
Like skiing in Quebec? Share this story with your friends so they can get excited too! Need more thrill in your life? Check out our recent heli-skiing photo blog.