Jim McAlpine transforms ski shows and ticket sales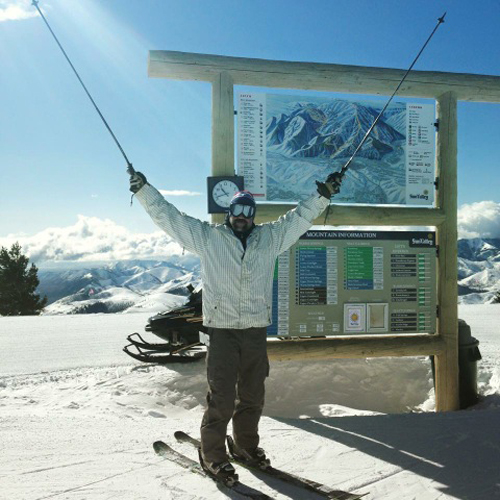 Destined to be in the ski industry, Jim McAlpine (yes it is his real last name), has been revolutionizing the California ski industry.
JEREMY DIRKSEN
SAN FRANCISCO - With a name like his, you?d think Jim McAlpine was born on skis.
But in fact, it wasn?t until age 21 that McAlpine strapped on his first set and hit the slopes. ?My first couple experiences really sucked because my friends took me up these crazy lifts and it was like, c?mon, dude,? he recalls.
?I was starting at ground zero and all my friends had done it their whole life. They were all so good they didn?t understand somebody who?d never done it before.?
As a latecomer, McAlpine ? founder of online ticketing site Snowbomb.com and California?s most popular ski show series ? brought a different perspective to the sport. Perhaps that?s the reason that his approach has been so revolutionary. ?Right off the bat, I loved the feeling of sliding on snow. So I just focused on having fun.?
In a seasonal industry that has flat-lined for nearly two decades, with declining growth in new participants and an aging loyal base, McAlpine sensed a cultural gap and conceived of Snowbomb.
?For me, it was intimidating. I was 21 and kids were whizzing by me. I wanted to give people like me, and other people who weren?t as good athletes ? maybe intermediate skiers who didn?t ski as much because they felt they didn?t belong there. I wanted them to get the vibe that, hey man, ?I?m a skier and I can ski on blue runs, and that?s just as cool as skiing on black runs.? That philosophy is really what drove me to start Snowbomb.?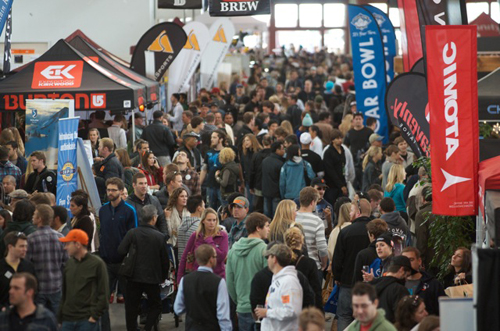 SnowBomb.com's mission is to educate and inspire California skiers and snowboarders through ski shows, exclusive membership possibilities and informative content.
Since discovering his passion for the sport, McAlpine has become an entrepreneur and an ambassador for the industry by doing what he does ? focusing on the fun. He launched Snowbomb.com back in 1999. At that time it was the world?s first ever online ticketing site for lift passes, offering deals and packages for skiers and boarders. Eventually, Snowbomb expanded into bus transportation to area resorts.
But it was at the ski shows where McAlpine really made his mark. It?s no secret among many in the industry that the traditional ski show format has grown stale.
?I went for many years and bought booths, and I was unhappy with the way the shows were produced. Everyone who sat around me felt the same. It was like, ?oh man, these shows kinda suck, we?re not going to do it next year,? but then there was no other option and everybody would jump in again.?
Instead of complaining, McAlpine decided to do something about it. He came up with a new formula that combined the love of the sport with the fun of the scene ? featuring more entertainment, and craft beer and spirits. In short, McAlpine had invented the après-ski show.
?We created this really party, fun atmosphere that literally transformed the shows,? says McAlpine. ?The other shows were gone within a year.?
McAlpine launched his first show in San Francisco, and has now expanded to a three-city tour with stops in San Jose and Sacramento. Ten years later, while the shows are still going strong, the four-year California drought and the potential global climate shift has McAlpine working on new ways to share that fun vibe.
?Modern families have way more options today,? he says. ?We need to engage women in the sport as opposed to the male marketing model of the past ? moms, kids and young families.?
If there?s anyone who understands the benefit of starting early, it?s McAlpine. Over the years, his skiing ability has naturally improved and these days he?s able to keep up with those crazy friends of his, but his approach to the sport hasn?t changed.
?My first experiences are at the core of why I do what I do,? says McAlpine. ?We?re all out here to have fun, so let?s lose the attitude and make everyone feel comfortable.?
Ski over to www.SnowBomb.com for more.