CAA and CMR Avalanche Awareness Days at Castle Mountain
If you crave the backcountry, be smart about it. Get some training. If you've had some training, get refreshed. It's your life—and the life of your backcountry buddies—at stake. Castle Mountain's Avalanche Awareness Days are a great way to check out what training options are available to you.  Spend some time with a professional and find out what they do on a day by day basis.
Read the full story on Castle Avalanche Awareness Days, January 21 & 22, here.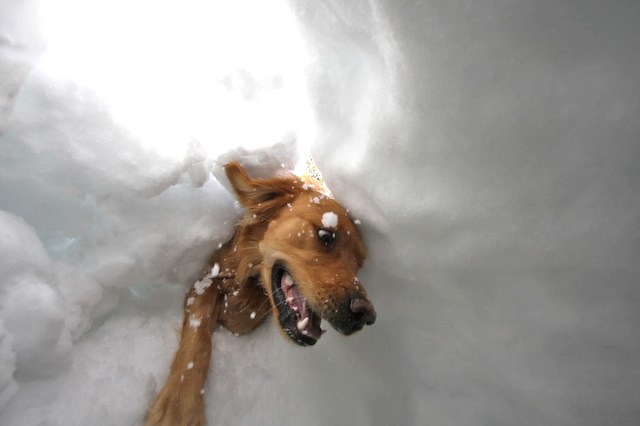 Cali and Huck, Castle's resident avi dogs, will be putting their talents on display this weekend.
Photo courtesy of Castle Mountain Resort

Want some of your best winter shots to appear as SnowSeekers.ca's Photo of the Day? Post your pics to our Facebook wall. We'll be choosing one great shot every day. Post often and get bragging rights among your friends!