Five things not to expect on your first visit to Fort McMurray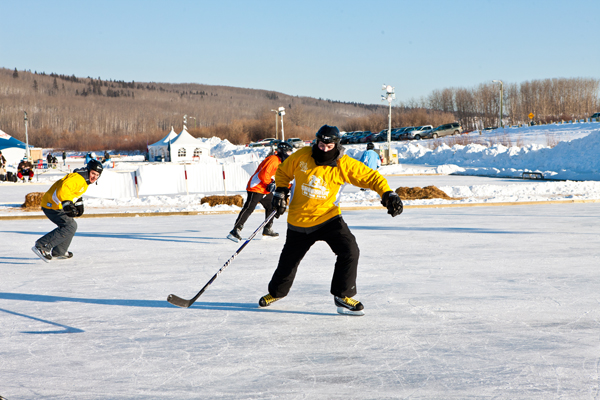 Fort McMurray is a vibrant city where families enjoy lots of outdoor activities.
Photo by Fort McMurray Tourism
JODY ROBBINS
FORT MCMURRAY, AB - From the minute my plane hovered above the boreal forest just outside of Fort McMurray, I knew my expectations were out of whack.
I'd never been to Fort McMurray and if you haven't either, I bet you also hold assumptions about this northern Alberta city. Fort Mac, as we Albertans like to call it, is best known as ground zero for oil sands production. There's definitely energy here, but it's not just in the ground. I discovered it's much more than a hard working town. This vibrant community nestled within a picturesque valley offers a myriad of adventures for outdoor enthusiasts. Let's see if we can't break down some of its most common myths.
Myth 1 - It's full of rig workers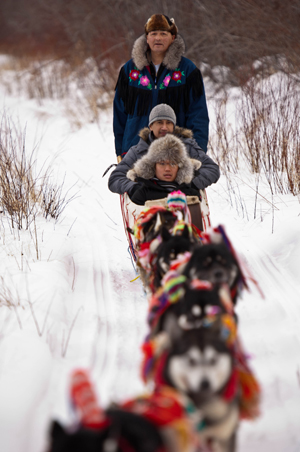 Arts and culture is alive and well in Fort McMurray.
Photo by Fort McMurray Tourism
"You're totally gonna get hit on. Fort Mac is crawling with men," my girlfriend predicted when hearing where I was headed. Secretly, I was hoping she'd be right, but actually this is a city of young families. The median age is 31 years old and with over 100 babies born every month, it's more like nappy valley. Fort McMurray draws in young professionals like nobody's business, and there are artisans, too. Take local artist Lucas Seaward, he puts a unique spin on his breathtaking paintings by producing them from bitumen. Check out his and other works of art in the new Observation Deck at the airport.
Myth 2 - It'll be freezing
North means cold, right? The thing with Alberta is you've got to be prepared for unpredictable weather, which fortunately, works both ways. I showed up in mid-January to warm winds and clouds hanging low in the sky. Was that a Chinook arch, I spotted? Indeed it was, bringing warm puffs of air to melt the most recent dusting of snow. The next day was practically balmy, boasting a brilliant azure sky and double digit temps.
Myth 3 - There's nothing to do
Think people way up north hibernate all winter? Think again. With more 130 kilometres of trails within the city, there are loads of excuses to get out and stay out. From snowshoeing to snowmobiling, there's a trail for every adventurer.
Cross-country skiing is particularly easy and accessible. The Birchwood Trail system is a densely wooded area that's laced through Fort McMurray. Gliding through this densely wooded area, it's hard to believe you're in the middle of a city. Best is skiing at night under a canopy of stars that light your way through this magical forested area.
Speaking of night, this is the place to catch the Aurora Borealis. While the weather didn't allow our group a glimpse of the dancing lights, a variety of excursions with AltaCan Tours is available. Star gazing in the crisp midnight air is made even more exhilarating when your guide gives you an in-depth low down on what you're actually looking at. Besides the constellations being brought to life, you'll receive an education on what makes the Northern Lights a natural phenomenon.
And let's say the weather truly is inclement, you can still get your endorphin high with a visit to MacDonald Island Park. With so much under one roof, don't be surprised if you while away an entire day here. The amenities are endless with a public library, climbing wall, running track, curling rink, plus squash and racquetball courts. For families an indoor playground, tricked out splash park and multiple skating rinks ensures tots burn off all their energy.
Myth 4 - The food's only fair
My first clue dining would be a pleasant surprise appeared in the swish, new airport. Not only does Earls have an outpost, but Famoso, an authentic Neapolitan pizzeria has also set up shop. In town, you can't go wrong with Mitchell's Cafe. Fresh soups, salads and sandwiches (made with home baked bread) are filling and flavourful at this coffee shop cum cafe. 
For dinner, snag a table at Atmosphere. It's high-end in that the food quality and preparation are top notch, yet the vibe is completely unpretentious. While steak and lobster are the most popular, you'd do well sampling Executive Chef Catto's creative riffs on seafood (flown in fresh several times a week) and bison short ribs.
Myth 5 - There's no decent place to stay
There are 130 kilometres of trails in Fort McMurray.
Photo by Fort McMurray Tourism
If you really want a no-tell motel, I'm sure you can find one, but far better to rest your head at Chez Dube, one of those quaint bed and breakfasts. Though occupying a large footprint, this B&B located steps away from Clearwater River is as cozy as it is charming. A large veranda wraps around the house, and inside you'll find a fully tricked out games room and inviting open kitchen. Guest rooms are spacious and range from suites with a separate living room to Victorian chintz with a claw-foot tub.
Embarrassingly, my assumptions about Fort McMurray were wrong. If you're looking for adventure and some of the friendliest folks in Alberta, take this as your cue to head to Fort Mac.
Like this story? Share it with your friends so they too can uncover the true nature of Fort McMurray!
Jody Robbins was hosted by Tourism Fort McMurray. She is a freelance Calgary travel writer and blogger. Follow her adventures on TravelswithBaggage.com.

Experience some of the world's best viewing sites for the Northern Lights? Fort McMurray boasts miles of snowmobiling and Nordic skiing trails, and lots of ice fishing locations.
For the latest deals, snow reports and contests, sign up today to our SnowSeekers e-newsletter.