Meet Sage McBride
My name is Sage McBride. I was raised in Minaki Ontario in the outdoors by parents who ran an outdoor adventure summer camp. We spent our summers mountain biking, climbing and kayaking and our winters cross country skiing and heading to the mountains for ski trips. 
Following high school I moved to Fernie BC, because of my love of the mountains. But there, my love for music and performance art grew too, and I joined the band Shred Kelly. We have released 3 albums and tour across Canada relentlessly. Now I live for music, performing, and keeping active.
Articles by Sage McBride on SnowSeekers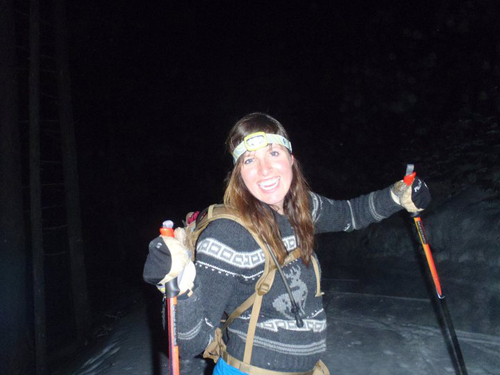 How long have you been producing content for?
For 3 years now.
What are some of the media outlets you work with
I contribute to Fernie Tourism, and do interviews frequently promoting the band with national and local news outlets.
What is a favourite experience being a journalist
I love trying new things and being pushed out of my comfort zone.
Why do you contribute to Snow and FestivalSeekers
Getting to be outdoors is the best part about contributing to Seekers.
What made you start your blog/website
When I joined Shred Kelly, producing content for the band became part of the job, and it became a transferable skill into other areas of my life.
Website: www.shredkelly.com