Spirited initiative inspires residents to embrace the town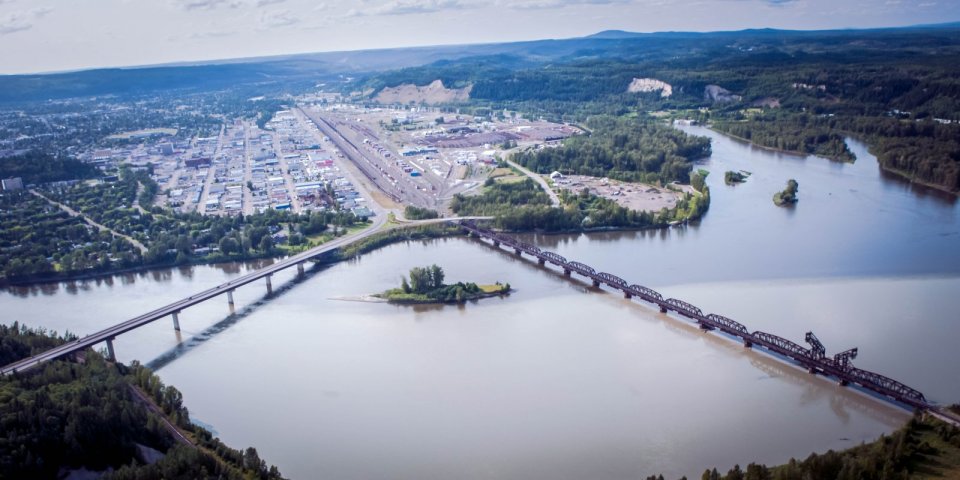 Tourism Prince George is motivating the residents to try everything that can be done in and around the city. One suggested activity is to take a helicopter ride and view the city from 3,048 metres via Aberdeen Helicopters.
Photo courtesy of takeonpg.com
ELIN THORA JENSDOTTIR
PRINCE GEORGE, B.C. - Residents of Prince George are taking on the town and revealing through social media channels the attractions and spirit of Prince George to the broader community.
The spark that got the community fired up is Tourism Prince George's (TPG) campaign Take On PG. 
Tina Strudsholm, who has lived in Prince George for three years, got inspired when she took a look at the site.
"It read like an inventory of all things great about PG and renewed my curiosity and interest about what fun can be had in PG," said Strudsholm.
And what an inventory it is: 365 activities (one thing to do every day of the year) that can be done in Prince George.
"There's a lot of different elements that people can have and sort of curate their own experience," said Aidan Kelly, CEO of TPG.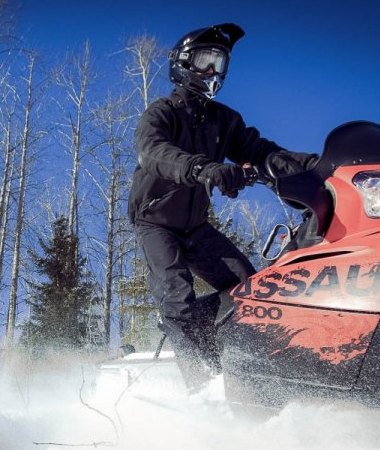 No. 86, Float above the snow at Taber Mountain.
Photo courtesy of takeonpg.com
The 365 activities are divided into exciting, relaxing, tasty, sporty, outdoors, family, arts & culture, or shopping categories - something for everyone to enjoy.
Take No. 7, Search for Tree Spirit Carvings and see Elmer Gunderson's woodcarvings in Cottonwood Island Park. Or Take On No. 111 and Order a Three-course Meal. Want something more adventurous? Try a free fall at 200 km/h from 4,000 metres.
"Not only is this an interesting resource for looking up interesting things to do and playing tourist in your own town, but it also felt like something that a community could rally around," said Strudsholm.
Using Twitter, Facebook, and Instagram, locals can share their experiences. And every month five new locals are featured on the website's "Local's Take."  The featured five share a part of their life story in Prince George and the experiences they've engaged in.
Also once a month, the website features eight best-of-the-season suggestions.
Judging by the comments on Twitter and Facebook feeds locals are embracing the incentive. 
"By recognizing strengths in the community, and asking people to share their "take," the project has the potential to contribute a lot of momentum to civic pride and civic engagement," said Strudsholm.
The Take on PG campaign was created to engage locals and visitors to what the community has to offer as a ramp-up to the 2015 Canada Winter Games.
"It's a good resource for people to navigate as to what they can do in Prince George," said Kelly, adding the campaign can go on for a number of years.
Local Katherine Sinclair, who was previously featured on the site, says, "Prince George seems to have a mysterious draw to it — you always return. At least that's how it is for me."
For many, it's the people of Prince George that make the community special.
"There's something different about the people in PG compared to other cities," said Scott McWalter, another previously featured local. "They're caring, they're passionate, they're engaged in the community, and it almost feels like everyone has each other's back."
For locals to share their "takes," connect to the Tourism Prince George Facebook and on Twitter (follow @tourismpg) using #takeonpg. You can also call TPG at 1-800-668-7646 if you have an interest in being featured on the Local's Take webpage.
Aptly named Powder King Mountain Resort gets over 41 feet of powder each season. It's a powder paradise that every level of skiing and snowboarding ability can enjoy. From breath-taking drops to gentle groomed slopes, there is something for everyone. Locally owned and operated means you'll be part of the Powder King family in no time. Planes, trains and automobiles will get you there. Air Canada, West Jet, Central Mountain Air, Pacific Coastal Airlines and Via Rail all stop in Prince George. Rent a car at the airport using the #SkiNorthBC discount campaign.
If you go
Get the details about that snow here www.PowderKingResort.com 
Prince George International Airport http://www.pgairport.ca/
For all your Travel Northern BC details, the folks from Northern BC Tourism can help make the planning process smooth. http://www.travelnbc.com
#SkiNorthBC and explore more. SnowSeekers has partnered with National Car rental to secure you a SnowSeekers preferred rate. Make a reservation online, or with an agent and in the Contract field enter XVC4SNO for a savings that could cover your ski pass cost every day.