DENNIS VAN HORN
EDSON, AB - A consistent positive thermometer reading in the month of January in Alberta can be a blessing or a positive spin on global warming. However, if you happened to have taken up snowmobiling in the past year or so it's about as welcome as a secret second family showing up at a rich grandfather's will reading.
With the usual local Edmonton area powder stash either pounded out or melted down to sparse patches of slush, it was time to hit the road in search of some new trails.
Check out the World Snowmobile Invasion this February in Whitecourt
Photo by Dennis Van Horn
With little experience under my belt and the some mountain locations showing high avalanche risk, it was a tossup between well-known Whitecourt and the more mysterious (to me, anyway) Edson area.
After emailing one of the many local Edson sled shops to get their recommendations, I received a reply mentioning both Silver Summit staging area north of the town, which connects to the Whitecourt trails, and Lovett staging area, which sits about an hour south of Edson. The brief description of the Lovett staging area described the terrain as sub-alpine. Adding to the area's mystery was the unusual lack of information on Google. I chose Lovett.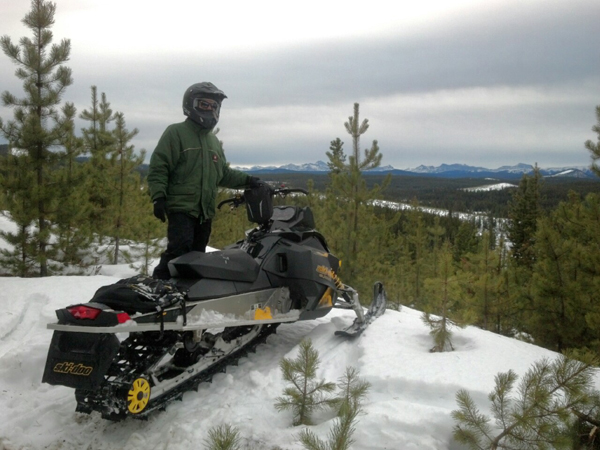 Alberta has some of the world's best snowmobile trails
Photo by Dennis Van Horn
Arriving in Edson from the east via the Yellowhead Trail, we drove down Highway 47 for about an hour until the paved highway ended. The straightforward directions led us to the place we wanted to be by early afternoon. As they say, first impressions count: There was ample parking for the 10 or so truck trailer combos and a welcome warming cabin with a roaring wood fired stove. It seemed like a first-rate start and a fine way to end the day.
Without a guide or an indication of where to explore, we headed out to see what we could find. Score! We immediately came upon some clearings stocked with waist-deep fluffy goodness and sparsely downed trees just beyond the parking lot. After a little motoring around, we were on our way to accessing some of what the area had to offer.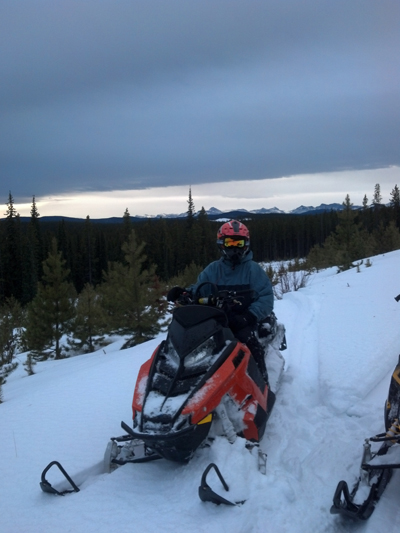 Get out there and enjoy winter
Photo by Dennis Van Horn
The first thing that struck us was the vastness of this accessible wilderness. One of the few bits of information online about the area says there is more than 1,000 kilometres of un-groomed trails. Once we got to an elevated viewpoint, we were wowed by the endless terrain – and realized the mistake of arriving after noon.
The huge swaths of conflicting cut lines travelling in nearly every direction were overwhelming. With a time constraint of a winter sun down, we decided to play it fairly safe and stick to the more obvious routes. But the upside is that we now know the secret about what lies beyond Edson - we'll be sure to be making many trips back very soon.
For the latest deals, snow reports and contests, sign up today to our SnowSeekers e-newsletter.