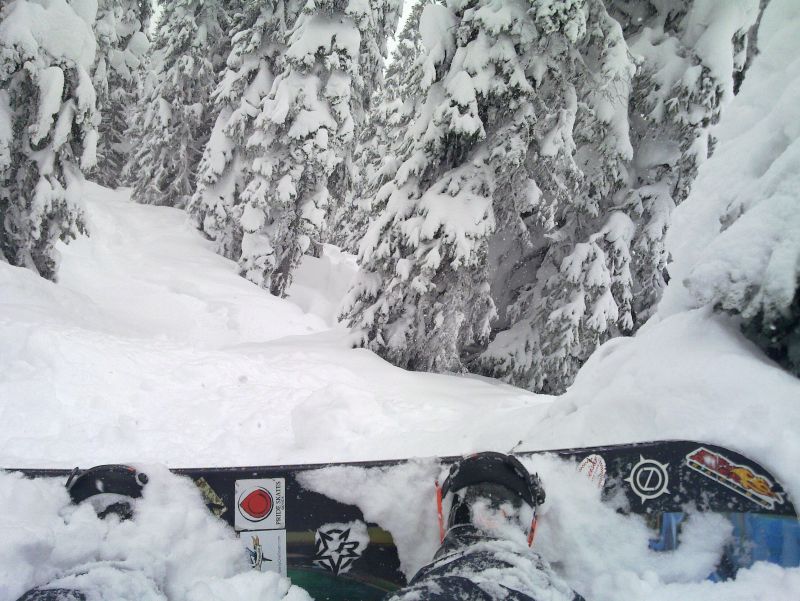 Through four days the Acura Rocky Mountain Road trip has been blessed with a bounty of POW.
Photo courtesy of Kevin Prisiak
KEVIN PRISIAK
The Revelstoke Sandman Inn served up some delicious beds, perfect after a long day on the slopes of Lake Louise, and waiting for avalanche control in Golden for about 3 hours.
Up at the crack of 7 am and ready for another day of riding, a glance out the window revealed rain ... I mean pouring rain. I was optimistic that rain in town would have translated into powder at Revelstoke Mountain Resort. The past weekend at Revy was pretty awesome, according to a gentleman snowboarder we talked to on the lift at Lake Louise the day before. He had mentioned that he was at Revelstoke Mountain Resort on Friday and told us that we were going to love it. Needless to say, expectations were high, and seeing the rain made me both sceptical and anxious.
A special thanks to Sarah Windsor at Revelstoke Mountain Resort for helping us out with this massive 10-day trek through the Rockies and beyond. With my lift pass firmly lashed to my one piece snowsuit, we were off to The Revelation Gondola. It's was a Monday, yet the crowd was a lot bigger than we expected.
Chatting with people on the lifts at Revy, we found an assortment of people from Quebec, Colorado, and Germany. It seems Revy is finding its way onto the world stage as far as epic riding goes!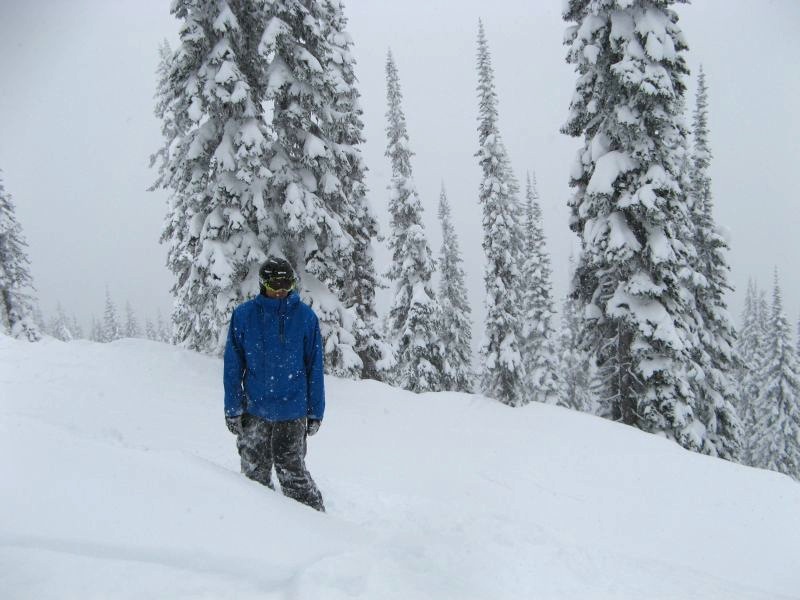 If it's raining in town, never fear. Revy's got enough vertical to keep the snow flying up top.
Photo courtesy of Kevin Prisiak
A unique experience
Once at the top of The Revelation Gondola the rain turned to snow. We rode over to The Stoke Chair and up into the clouds we went. On the way down we were blessed with three feet of powder in the trees, so much snow that it felt like silk under our boards, and the turns were so glorious that it felt like the gravity at Revelstoke Mountain Resort was somehow different than anywhere I've ever been. 
Screams of joy, yells from gleeful riders ... this is what has put Revy on the world stage. Epic powder!
With just 6 cm of snow overnight, how did we still find untouched three-foot powder stashes? How could we ride half way down the mountain and not see another rider? 
Homer would be proud
This mountain is unbelievable. We rode the Stoke all day, over and over, finding paths through the trees (where I love going) rich with pow ... deep, luscious pow. (Insert drooling sound effect here).
The Mid-Mountain Lodge was our stop for some much needed refueling during the day. I quite enjoyed the local beer (brewed right in Revelstoke) on tap, and the butternut squash soup was great. Lots of people dressed in waterproof gear, or soaking wet in gear that wasn't so waterproof. I don't think a single person didn't want to be there, regardless of the gear they were wearing.
I can only imagine it will be another splendid day of riding for anyone lucky enough to be riding Revy tomorrow.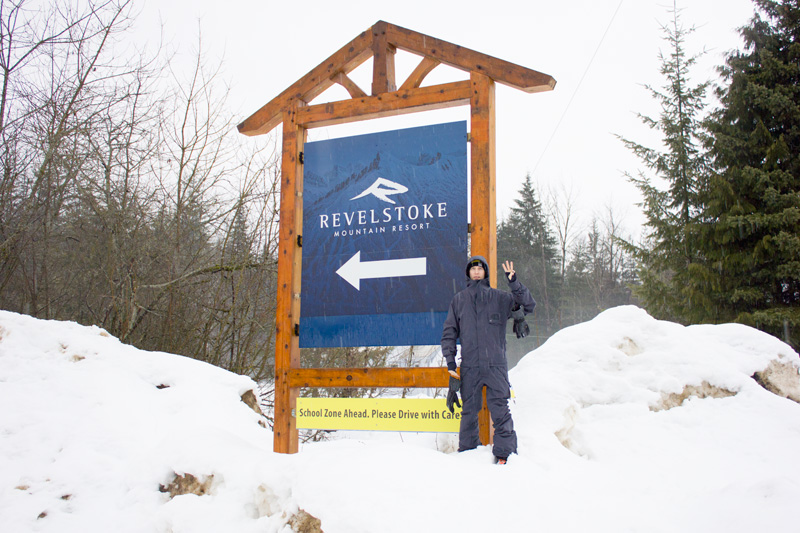 Three hills down, three more to go on the Acura Road Trip.
Photo courtesy of Chris Tobias