Who's excited for snow!? Whistler Blackcomb will be open soon!
SNOWSEEKERS
We can all feel it as the mornings and nights become chillier, and the mountaintops become dusted with white - winter is coming. The summer was great, but winter - we missed you.
It won't be long now until all of us SnowSeekers are out feeling the cold air bite our cheeks, and our blood pumping hot as we plow through the pow.
Now you can start visualizing where you're going to strap your snow legs back on, as the ski resorts in the west announce their opening dates! A lot of resorts have tentative opening dates, as it's always down to Mother Nature when the snowflakes fall. So, dig out your snow gear, and start praying to Ullr for a bountiful 2015/16 season.
Help appease Ullr by sharing this page with your friends!
Check your favourite resorts' websites; there may be a pass sale on!
Also, check out our snow conditions - we will be regularly updating it as soon as the snow starts to fly.
Have you ever wondered what it takes to open Whistler Blackcomb on opening day for the winter season? Find out here!
RT if you are looking to wake up Ullr and get into the season.  Resort opening dates via #SnowSeekers. Tweet this!
Alberta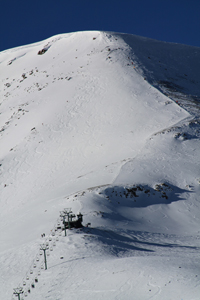 Top of the Knob Chair at Marmot Basin
Photo by DOC POW
         COP – NOW OPEN
         Norquay –NOW OPEN
         Sunshine Village – NOW OPEN
         Canyon – NOV. 28
         Vista Ridge – TBD
         Nitehawk – NOV.28
         Lake Louise – NOW OPEN
         Castle Mountain – DEC. 11
         Kinosoo Ridge – DEC. 19
         Snow Valley Ski Club – NOV. 28
         Marmot Basin – NOW OPEN
         Nakiska – NOW OPEN
British Columbia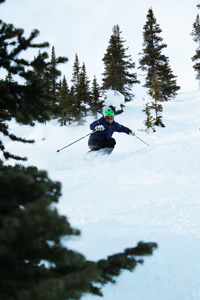 Kicking Horse looking fantastic
Photo by DOC POW
         Big White – NOW OPEN
         Fairmont – DEC. 20
         Fernie – DEC. 5
         Hudson Bay – NOV. 27
         Kicking Horse – NOV. 28
         Kimberley – DEC. 12

         Mt. Washington – DEC. 12
         Panorama – DEC. 11 
         Powder King – NOW OPEN
         Revelstoke Mountain Resort – NOV. 28
         Manning Park – NOV. 28
         Red Mountain Resort – DEC. 19
Shames - DEC. 12 
         Silver Star – NOW OPEN
         Sun Peaks – NOW OPEN
         Whistler/Blackcomb – NOW OPEN
         Whitewater – DEC. 4
SnowSeekers TV launches this fall, bringing you the winter spirit from 17 of Alberta and BC's top winter destinations.  Click here for a sample: http://www.snowseekers.ca/TV