Resorts focus on family fun and open more glade runs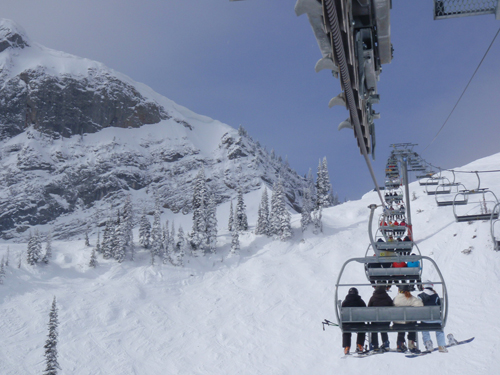 Fernie is focusing on improving the resort experience for families. 

JOHN KOROBANIK
Cranbrook, B.C. - I call it the sad summer weekend, when we put away the lawn furniture, cut the grass for a final time, water in the trees and get out the winter shovels and snowblowers. 

Heading to Cranbrook?
Book your flight to the Kootenay Rockies with Pacific Coastal Airlines. 
Then I realize, hey, winter is coming. That means another season of skiing, snowboarding and finding other ways to enjoy the snow. With that in mind, it's time to look at what awaits skiers and boarders when they visit two of the more popular B.C. resorts – Fernie and Kimberley. Flying in and basing your ski trip out of Cranbrook means you can visit both because Kimberley is just 15 minutes away and Fernie Alpine Resort is less then an hour.
While there's no new flashy lifts or massive new runs, these two resorts have enhanced and expanded glade skiing, added more fun for kids and families, plus there are new challenges for advanced skiers and riders.
Fernie focuses on kids
At Fernie, the focus this year has been on improving the family experience. Naturally, that begins with the kids.
"How can we make it easier for them to enjoy skiing and snowboarding? One is making sure the experiences are bigger than life, especially for the ones ages two to 13," says 'Powder' Matt Mosteller, host of this past season's SnowSeekers TV.
This year, it's all about making the experience for kids and adults alike more fun at Fernie.
This summer, the resort enhanced its dedicated kids' trails and built some new ones, with the idea of making it more friendly to everyone in the family.
"The kids trails tend go through narrow treed areas and lots of times mom and dad don't want to - or can't - keep up with the little ones," says Mosteller.
With that in mind, Fernie has widened the trail so they can be groomed. "But they're winding, not like a traditional cat track; we're winding cat roads through the woods.
But the kids think they're pretty darn cool because they're going through the forest and they can play around all they want. And moms and dads can actually keep up with them," Mosteller adds.
These trials can be found off the Deer and Elk chairs plus various other spots on the mountain.
More runs for advance skiers
The good news for advanced skiers is that staff have learned how to manage and groom the snow on Polar Peak, the newly popular area that got a new lift last year.
Cranbrook's top night activities
Spend the evening at St. Eugene Golf Resort & Casino. Experience casual dining at the Fisher Peak Lounge in the historic, converted residential school followed by live music and casino entertainment at the Casino of the Rockies
Join the cheering crowds at Western Financial Place for some WHL action courtesy of the Kootenay Ice. Coyote Jacks offers dinner & drinks with a view!
Sample a flight of local brews and dine on delicious gastro-pub cuisine at Cranbrook's very own micro brewery, the Heid-out (featuring superb deep fried pickles) 
Enjoy a theatre performance or touring live acts at the Key City Theatre or, for smaller crowds, the Stage Door. 

Head to Dewey's on 10th Ave for classic pub food, a game of pool and local, live entertainment on weekends.
"That totally has changed a lot of the dynamics of how the mountain is skied," says Mosteller.
Accessed off the White Pass Chair, Polar Peak offers 3,500 vertical feet of fun.
"People are finding ways to link turns from the top of Polar Peak all the way to the bottom," says Mosteller. "There are lines you can find to ski the full vertical of thirty-five-hundred feet. It's fairly straight-forward, but we're always happy to provide guides because our snow school team loves enjoying that experience themselves."
Fernie has also added a bunch of new runs, says Moseller, adding it's the biggest vertical in the Rockies. The resort did a lot of summer brush grooming to open up more gladed areas and is cutting a new run in the Cedar Bowl area in honour of Fernie's racing heritage. 
Kimberley – night skiing and more glades
Kimberley has invested in new grooming cats, enhanced the night skiing and continued with its glading program, particularly on the backside where pine beetles have attacked the trees.
Kimberley now has North America's largest graded terrain
Mosteller said the resort believed the wise thing to do for forestry protection and rehabilitation was taking down the trees killed by the beetles. Not just randomly, but in a manner that has left corridors for skiers and riders, particularly for those looking to tree ski for the first time.
"A lot of people don't realize the great vertical fall line experience on the backside," says Mosteller. "It's eighteen hundred acres. It's a lot of skiing."
And, he says, it now gives Kimberley North America's largest graded terrain.
"It's massive. It takes time to even see it all, or experience it all because it's on all sides of the mountain, not just the backside."
Glading was done on all four Kimberley faces, opening up some long, gentle sloped runs on the front side.
"And powder days are just amazing because they've opened up some bigger, canopy trees. It's much wider spacing so everybody can try skiing the trees on the front side. As you get to the backside the glading is much tighter, with steeper slopes for people obviously into that type of experience."
Night skiing has been enhanced, a treat especially for youngsters who love to extend their days on the slopes. 
The Nordic centre over the last few years has added a new warming hut, about eight kilometres of night-lit trails and the ability to groom more than 30 kilometres of trails every day.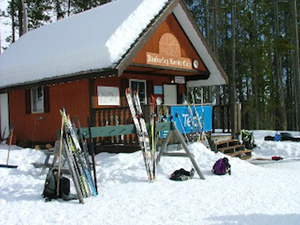 Kimberley's nordic centre has undergone many improvements over the past year. 
Mosteller says the resort wants people to know about the conference and athlete training centre.
"A lot of people don't even realize it's there and we're hosting a bunch of different winter events, including the Canadian national masters championship this winter. We're also regularly hosting para-alpine world cups and national events because it is the dedicated national para-alpine training centre." 
If you go
Pacific Coastal Airlines offers direct flights daily into Cranbrook from Kelowna and Vancouver. Cranbrook's location makes for a great base camp for any snow-filled adventure. Enter to win your way to Cranbrook to check out Fernie and Kimberley on opening weekend here!
Brought to you by The City of Cranbrook, Pacific Coastal Airlines and the Canadian Rockies International Airport.