– Feb. 13/12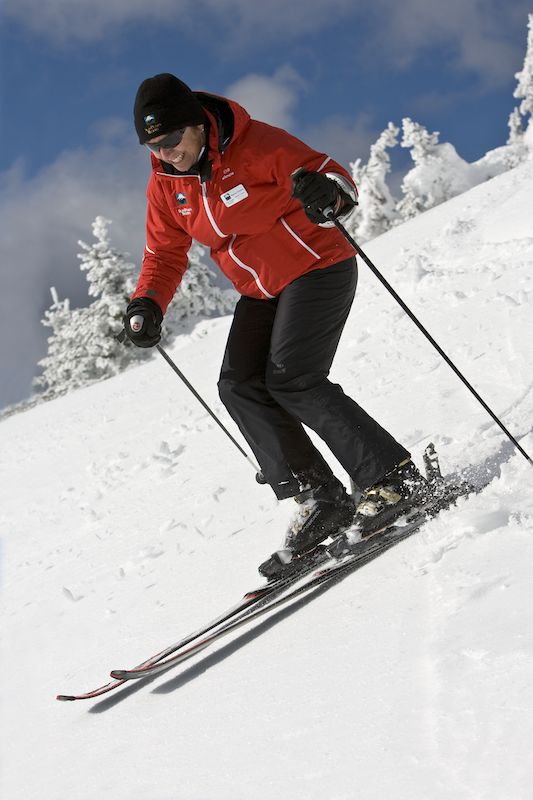 Nancy Greene will be in attendance, along with Olympians Steve Podborski and Kathy Kreiner-Phillips, who will be coaching the racers.
Photo courtesy of Paul Morrison.
SUN PEAKS, BC — Businesses and corporations will be hitting the slopes of Sun Peaks Resort this weekend for the 16th annual TELUS Nancy Greene Corporate Challenge, February 17 and 18. The Grey Cup will also be making a special appearance at the event.
This fun and friendly competition will have teams of four challenging a one-run dual giant slalom with the best time of each racer counting towards the team total.
The Grey Cup stop at Sun Peaks for this event celebrates a new and strong partnership with the mountain and the BC Lions. The Cup will be available on Saturday, February 18 for photos with the public at Masa's Bar + Grill from 3:00 pm to 5:00 pm.
The Grey Cup isn't the only 'celebrity' in attendance for the Corporate Challenge. Former Olympians Steve Podborski and Kathy Kreiner-Phillips will be coaching the racers, along with Sun Peaks' own Olympic Champion and Director of Skiing, Nancy Greene.
The Details
Proceeds from the race support the Sun Peaks Health Association, Sun Peaks Junior Racers and the Royal Inland Hospital Emergency Department. More than $350,000 has been raised to-date for these event beneficiaries since the race's inception in 1997.
A celebration party will take place after the races on Saturday, February 18, at the Delta Sun Peaks, with food stations and a silent and live auction featuring a trip for two with Robson Heli-Magic. There will also be an exclusive photo opportunity with the coveted Grey Cup.
Teams must register by February 14, 2012. Team registration is $600 or you can sign up as an individual for $150. Every team must include at least one female and one male, and all participants must be at least 19 years old. Individual tickets to the evening celebration are also available.
To register or for more information about becoming a sponsor, please contact Melanie Smith at 250-573-1941 or email melanie.smith@telus.net.