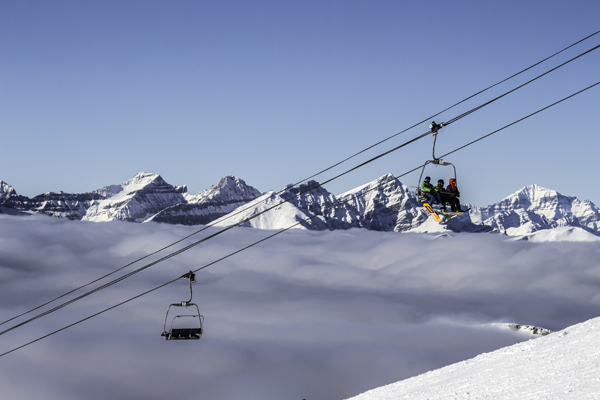 Sunshine Village is enjoying great spring conditions
Photo provided by Sunshine Village
LEIGH MCADAM
We've got champagne powder, and the real deal - Veuve Cliquot Champagne. Paired with a plate of freshly-shucked West Coast oysters, relax and enjoy the rays on an outdoor patio with music provided by live bands, skiing and boarding take a back seat to the party time atmosphere on the hill.
This is Sunshine Village in spring from music to fun shenanigans on skis and boards. And you're going to want to be here.
Your Sunshine Spring Season Pass gives you a chance to visit the home of Canada's Best Spring Skiing for up to 66 days.
"It's a celebration of spring skiing and all that goes with that - spending time with your friends, drinks on the patio and, of course, live local music," says Sunshine's Lindsay Gallagher.
The skiing is still great, even epic, if the mountains get some well-timed dumps of snow. And the weather is usually warm so forget the down jackets - it's time for T-shirts and yes, even bikinis.
Casey Bouius, technical director of the Ski and Snowboard School, describes the conditions as 'classic Sunshine skiing and boarding' lots of March powder and warm temperatures. So great are the conditions that a few of Canada's ski teams will be back this spring, including Alpine Canada's men's and women's downhill team, ski cross team and kids trying out for Alpine Canada's Development Team.
For the rest of us, weekends in the spring are loaded with fun events - both on and off the slopes.
In between races and runs, Coors Light Beer Garden will compete with the Veuve Cliquot snow bar for your attention. Bands will be rocking, dishing out music during weekends only.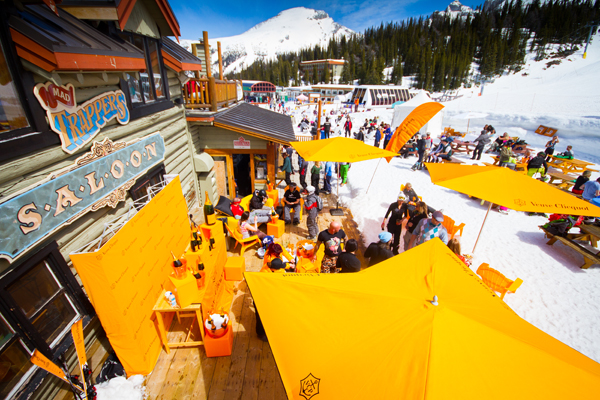 There are plenty of spring events being held throughout the spring.
Photo provided by Sunshine Village
Want the latest conditions and deals from Sunshine Village? Check out their official website.
Like this story? Share it with your spring time ski loving friends.
For more stories and detail on Sunshine Village check out our SnowSeekers' destination page.