Originally posted in 2014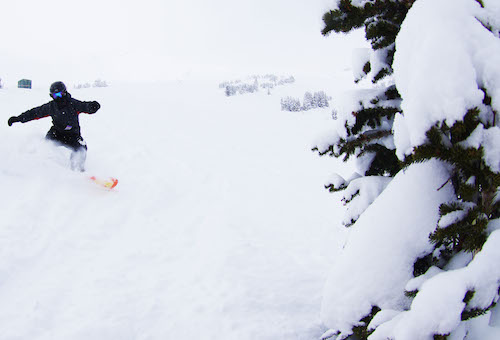 March at Marmot Basin has been lovingly referred to as 'Meter March.' 
Photo by Nancy Shields
NANCY SHIELDS
Spring ski season is the greatest time of year. Beg to differ? Just power through fresh powder wearing only a sweater or light jacket and then see how big you're smiling.
Mild weather, an incredible amount of new snow and a lineup of fun events make for the perfect ending to an awesome snow year at Marmot Basin in Jasper National Park.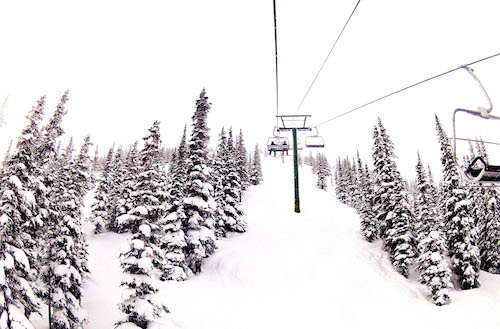 There's enough powder for everyone at Marmot Basin.
Photo by Nancy Shields
During March, Marmot Basin had its best conditions of the season, and is now being lovingly referred to as "Meter March" as the snow continues to fall. Springtime is as good as any to skip town, duck out of work and hit the slopes. You probably have some personal and sick time to burn, right? Do the kids need something to do for spring break? With the forecast calling for even more snow, its time to shine up your skis and boards and enjoy the knee-deep powder while it lasts.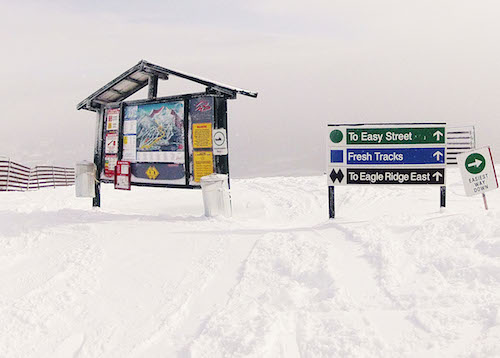 Fresh tracks in spring at Marmot Basin. 
Photo by Nancy Shields
New to mountain sports? Marmot Basin provides the best for first timers to expert skiers and snowboarders to enjoy, with warmer temperatures, and fantastic snow. If you have never skied or snowboarded before, spring is the perfect time to learn. Great deals on Learn to Ski Packages, fewer crowds, and softer snow to fall on makes a spring time session at Marmot Basin ideal.
Springtime skiing and snowboarding also brings a new element of fun. With the season winding down, the mountain begins to celebrate the amazing season that was.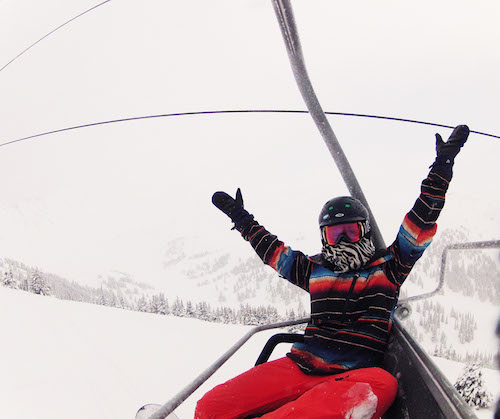 Get out there and enjoy the remainder of the season.
Photo by Nancy Shields
For more stories and detail on Jasper check out our SnowSeekers' destination page.