The helmet says it all
Today's you last chance to enter our Fountain Tire Total Snowfall Contest, which can win you 2 SEASON PASSSES to any resort listed on SnowSeekers.ca, and 4 GOODYEAR TIRES.
Want some of your best winter shots to appear as SnowSeekers.ca's Photo of the Day? Post your pics to our Facebook wall. We'll be choosing one great shot every day. Post often and get bragging rights among your friends!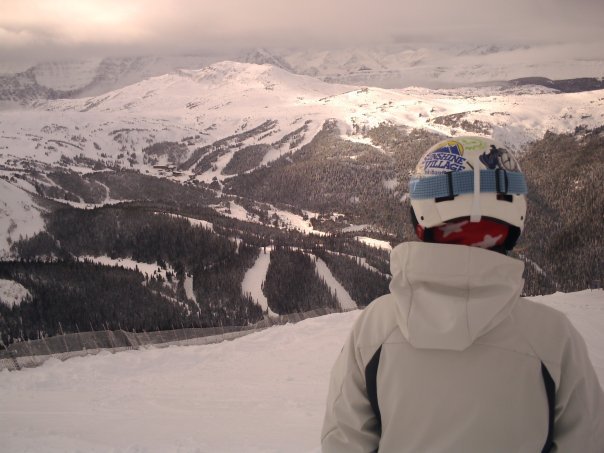 Photo courtesy of Randi Mcaleer via Facebook